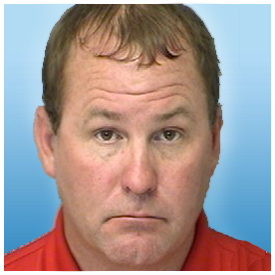 St Johns County Sheriff's spokesman, Kevin Kelshaw, reported to Historic City News that a 42-year old Clay County man turned himself in on an embezzlement charge for misappropriation of construction funds Monday evening.
Howard Shane Shafer of Fleming Island, was released a short time later after posting $10,000 bond.
Financial Crimes Detective, Henry Miller, began the investigation into First Coast Contractors of St. Augustine, which is owned by Shafer, in September of last year.
At the time, a Palm Valley resident reported that the company was allegedly doing inferior work and was not completing the work they had been paid to do.
Between August of 2014 and December of last year, the investigation revealed that the victim overpaid Shafer an estimated $70,000.
The victim later learned that because First Coast Contractors had not paid one of the suppliers, a mechanic's lien had been placed on the victim's residence.
Two other victims from St. Johns County reported similar incidents involving the same contractor. Detectives are continuing the investigation.
Share your thoughts with our readers >>