While police were on patrol in downtown St Augustine Monday night, they reported to Historic City News that they came across a stray goat roaming the streets; and now, they are trying to locate the animal's rightful owner.
Until the goat is claimed, one of the patrolmen who owns rural land has agreed to allow the goat to stay with him temporarily.
"People were feeding it and giving it water when officers found it on Monday night," a department spokesperson announced to local reporters. "Officers and civilians who interacted with the goat said the goat is very friendly."
If you can identify this goat, the police department would like to return him to the rightful owner. They are asking that anyone with more information regarding the goat to please come forward. You can call the non-emergency number, 904-825-1070.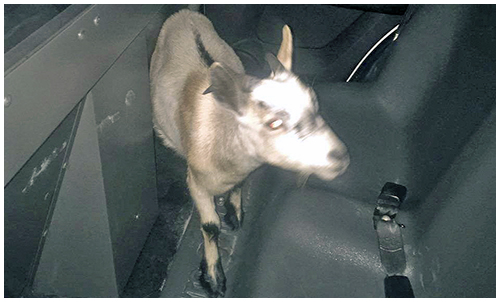 Share your thoughts with our readers >>