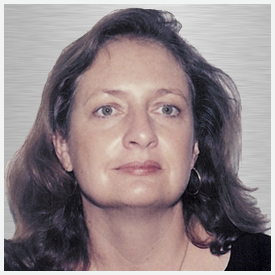 Yesterday, Historic City News reporters learned that a move, credited to the efforts of the Florida First Amendment Foundation, the Florida Press Association, and other free-speech groups, brought some measure of success by removing language from a bill that would give judges unlimited discretion in awarding attorney fees in successful lawsuits against government agencies who deny the public constitutionally protected access to open records.
The amended bill is now on the list of legislation ready for a final vote in the Senate.
"This compromise amendment addresses the most serious of our concerns and the Florida First Amendment Foundation is no longer opposing the legislation," said Barbara Petersen, president of the open government group of which Historic City News is an Online News Publication member. "The more recent draft is a far cry from where it started."
In their original form, SB 1220 and a companion bill sponsored by Rep. Greg Steube, R-Sarasota, in the House, were swiftly decried as an infringement on the public's right-to-know and a clear disincentive for citizens to use the only tool they have to fight the denial of public information in Florida — a lawsuit.
At issue are complaints saying municipalities are being targeted by groups who file unreasonable or innumerable requests in a scheme to collect on attorney fees when those agencies are unable to respond in accordance with Florida law. Those special interests are represented by groups such as the Florida League of Cities, of which the City of St Augustine is a paid member.
Under current law, judges are required to automatically award attorney fees against an agency who has broken the Sunshine Law.
Under the revised bill, the only exception to the current attorney fees requirement is if a judge decides a request was "made primarily to harass the agency or cause a violation of this chapter."
An addition, under the amended Senate bill, the complainant would have to give an agency a five-day notice of plans to sue in order to give them a last opportunity to comply. But, if the agency fails to clearly disclose the identity of its public records custodian, either in its building or on its website, no warning notice is required.
More than a dozen exemptions to the state's open-government statutes were filed by lawmakers this session.
Share your thoughts with our readers >>