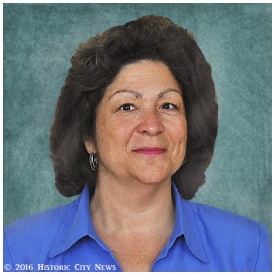 St Johns County Supervisor of Elections, Vicky Oakes, reminds Historic City News readers that Voter Registration books will close on Monday, August 1 2016, for the upcoming Primary Election on August 30th.  This is the last day to register to vote or change your party affiliation for the Primary.
The August 30th Primary Election is open to all registered voters in St. Johns County.
Since Florida is a closed primary state, in the Primary you are only eligible to vote the ballot of the party in which you are registered.
Republicans receive a Republican ballot
Democrats receive a Democratic ballot
Libertarians receive a Libertarian ballot
All other registered with No party affiliation (NPA) or other minor political parties are eligible to vote a nonpartisan ballot
Registration applications are available on our website www.votesjc.com and are accepted at the Elections Office, all driver's license offices and public libraries. The public libraries are open on Saturday and have evening hours.  Applications can also be mailed to the Elections Office but must be postmarked by August 1st.
Voters are encouraged to visit our website www.votesjc.com.  Use the Voter lookup to verify your voter registration, party affiliation, update your address if you have moved, and view your sample ballot.
Please call, visit our office, or use our online forms and resources to help you prepare for Election Day.  Call 904-823-2238 or visit www.votesjc.com and let us know how we can assist you.
Share your thoughts with our readers >>