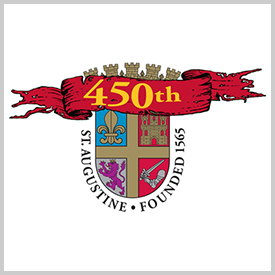 The City of St Augustine has invited Historic City News readers who are interested in future access to and from the Nelmar Terrace Neighborhood, to attend a public meeting tomorrow; Thursday, April 14th at 7:00 p.m. at the First Church of the Nazarene.
The Public Works Department has scheduled this meeting in response to a request to have the city close the entrance to and limit exit from two intersections:
May Street and Douglas Street
May Street and Magnolia Avenue
The meeting will be held on Thursday, April 14 at 7:00 p.m.
Residents of the Nelmar Neighborhood are encouraged to attend this meeting and presentation. A discussion session will be held for the residents following the presentation.
For a map of the streets under discussion, visit www.StAugustineGovernment.com and look for the Public Works Notice section.
For questions and more information regarding the meeting, please contact the Public Works Department at 904.825.1040.
Share your thoughts with our readers >>