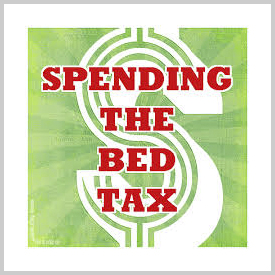 Just when St Augustine residents are at the end of their ropes with traffic congestion and overcrowding from summer vacations, three taxpayer-funded organizations are telling Historic City News readers not to breathe that "sigh of relief" just yet.
The St Johns County Cultural Events Division of local county government, the bedtax-funded Tourist Development Council, through its contractors, the Visitors and Convention Bureau, and the St Johns County Cultural Council, say it is their desire to keep summer going strong with more than 100 things to do during the Sounds of Summer festival in St Augustine and Ponte Vedra Beach during August and September.
"There's no reason for visitors to stay home and call it quits on summer," said Ryan Murphy, Director of the St Johns County Cultural Events Division.  "The Sing Out Loud Festival is a true St Augustine celebration of music that spans as much of the musical genre spectrum as possible, showing the world what this community has to offer."
The Sing Out Loud Festival is a celebration of music featuring free concerts by Brandi Carlile, The Indigo Girls, Booker T. Jones, The Travelin' McCourys and more than 130 additional local and national acts, 150 hours of music, spanning three weekends August 26 through September 11.
"Best of all we can offer this celebration of music to the residents as well as tourists at concert locations in downtown St Augustine, St Augustine Beach, St Augustine Amphitheatre, and Ponte Vedra Beach.  And, we'll do it for free," Murphy told local reporters.
Murphy says that the St Johns Cultural Council, Tourist Development Council, and county government believe all these festivals and concerts are "improving the quality of life through the arts".  Many local resident groups who are becoming more vocal would say JUST THE OPPOSITE as the City of St Augustine announces five neighborhood town-hall style meetings in support of a mobility study currently underway — the goal of which is to devise a master plan that will include ways to get more cars off our antiquated, narrow, over-burdened roads.
Still, Murphy described this festival as an "all-inclusive" celebration, meaning it encompasses as many musical genres as possible, from the guy with a laptop kicking out crazy electronic music to the five-piece Americana jam session.
"Sounds of Summer demonstrates that St Augustine and Ponte Vedra Beach have many fantastic events in August and September for locals and visitors alike" said Andy Witt, Executive Director of the St Johns County Cultural Council.  "The inaugural Sing Out Loud festival of music combined with art, culture and heritage activities in August and September makes this a great place to be."
Along with Sing Out Loud, more than 100 arts, culture and entertainment events are scheduled from August through the end of September on Florida's Historic Coast.
Highlights include:
Castillo Centennial celebrations
Performing art productions such as the Broadway classic Godspell
Free Black Heritage and Civil Rights Walking Tour
St Augustine's Founding Day heritage event
Lincolnville Festival
Culinary events including the Spanish Wine Festival
Sporting events such as the "Feel the Love" 5K
The World Golf Hall of Fame's Road to Rio
Lifestyle events such as St Augustine Fashion Week
Florida Heritage Book Festival
Share your thoughts with our readers >>