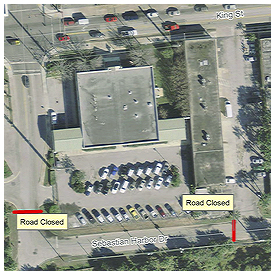 Beginning on Monday, February 8th, and running through February 22nd, the City of St. Augustine has informed Historic City News that Sebastian Harbor Drive, behind the police department, will be closed.
Traffic is being re-routed to King Street, Riberia Street or Malaga Street where possible. Barricades are being placed at the entrance points.
During the estimated two-week closure, public works will be making major repairs to a lift station in this area.
Share your thoughts with our readers >>