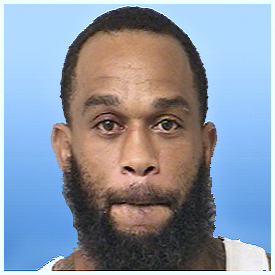 Historic City News local reporters learned that the St Augustine man who murdered his girlfriend and a teenager in April, entered pleas to 11-felony charges today and was sentenced to seven concurrent life sentences without the possibility of parole.
The defendant, 37-year-old Johnny Lawrence Williams, Jr., avoids the possibility of the death penalty after trial with his pleas to two counts of first-degree murder, three counts of attempted first-degree murder, grand theft auto, carjacking with a firearm, two counts of possession of a firearm by a convicted felon, and two counts of child abuse.
"It is our wish that the families find some measure of peace as a result of this plea," State Attorney R.J. Larizza said following the convictions, "and, we are certain that St. Johns County is a safer and better place with the defendant behind bars for the rest of his life."
On April 5, 2016, Williams shot and killed 24-year-old Jamie Wilson before backing his car into a stroller carrying a baby. Williams, fled the area and drove less than a mile away to another location before opening fire on a group of people; killing 18-year-old Keiwuan Murray, and shooting 28-year-old Brittany Tobler.
Williams fled to Jacksonville to elude arrest; but, he was captured there.
Williams has prior felony convictions of robbery, battery on a law enforcement officer, aggravated battery with a deadly weapon, possession of cocaine, fleeing/eluding, and depriving an officer of a police radio.
Assistant State Attorney Chris Miller, a member of the Homicide Unit, prosecuted the case. Circuit Judge J. Michael Traynor presided over the case and pronounced sentence.
Share your thoughts with our readers >>