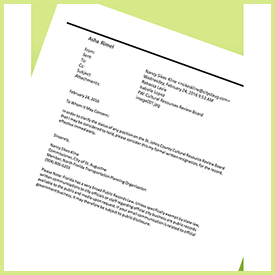 It only took St Augustine City Commissioner Nancy Sikes-Kline 30-minutes to bang out her e-mail of resignation Wednesday morning when Assistant County Attorney Rebecca C. Lavie "refreshed her recollection" that she was in fact serving her second 4-year term on St Johns County's Cultural Resources Review Board in contradiction to state law that prohibits individuals from holding seats on multiple decision making boards.
Sikes-Kline was tipped off to the potential violation after a citizen activist, who has been pushing for better vetting and financial disclosure from members of various appointed citizen boards, asked for her resignation.
Wednesday morning, February 24th, at 9:53 a.m., Sikes-Kline penned her resignation saying:
"In order to clarify the status of any position on the St. Johns County Cultural Resource Review Board that I may be considered to hold, please consider this my formal written resignation, for the record, effective immediately."
City Attorney Isabelle Lopez told County Attorney Lavie, "She does not recall, nor is she certain, that she was ever actually re-appointed."
Really? We found that fishy when we discovered that the appointment was made less than three years ago. We received a response to our request this morning from the County Attorney's office confirming that Sikes-Kline was reappointed at the May 21, 2013 meeting of the Board of County Commissioners to serve a 4-year term, scheduled to expire May 21, 2017.
Lopez told Lavie in an e-mail obtained by Historic City News that, "I will suggest she formally resign to clarify her status." Lavie agreed, replying "A formal resignation would be advisable in order to clarify her status."
Florida Constitution, Article II, Section 5(a) states:
Public officers: No person shall hold at the same time more than one office under the government of the state and the counties and municipalities therein, except that a notary public or military officer may hold another office, and any officer may be a member of a constitution revision commission, taxation and budget reform commission, constitutional convention, or statutory body having only advisory powers.
Share your thoughts with our readers >>