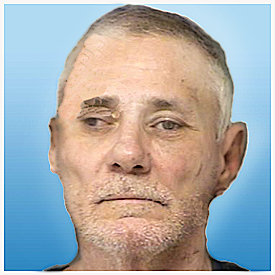 State Attorney R J Larizza reported to Historic City News that 60-year-old Herman Paul Solano of St. Augustine is facing a mandatory life sentence following his convictions on September 21, 2016, on charges of burglary involving battery, false imprisonment, shooting into a building, possession of a firearm by a convicted felon, aggravated battery, and violating conditions of his pretrial release.
Solano was convicted by a St. Johns County Jury following a 23-minute deliberation on the five felony charges and one misdemeanor charge. Prosecutors will seek to have Solano sentenced as a prison release reoffender at a sentencing hearing set for Wednesday, September 28, 2016, at 9:00 a.m. in front of Circuit Judge Michael Traynor.
On Wednesday, July 29, 2015, Solano forced entry into the home of a victim who had a "no contact" order against him. Solano barricaded the door to the room in which the victim was sleeping and proceeded to beat her and threaten her with a handgun. Solano fired six shots near the victim's head and struck her multiple times with the gun and his fists. The victim suffered multiple injuries. Solano was eventually apprehended by St. Johns County Sheriff SWAT after a standoff with deputies.
Solano has several prior felony convictions and faces a mandatory life sentence if sentenced under the prison release reoffender statute.
Assistant State Attorney Chris Ferebee, of the State Attorney's Career Criminal Unit, prosecuted the case. Circuit Judge Michael Traynor presided over the case and will pronounce sentence.
Share your thoughts with our readers >>