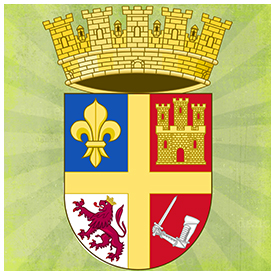 Historic City News readers will want to attend a reception for those members of the St Augustine City Commission elected to new terms starting at 6:30 p.m. in the Lightner Museum lobby located off the courtyard of the City Hall building at 75 King Street in St Augustine on Monday, December 5, 2016.
As required by Article V, Section 5.02 of the Code of the City of St. Augustine, on Monday, December 5, 2016, at 7:30 p.m., the St. Augustine City Commission will convene and hold its organizational meeting. During that meeting, the members of the commission will select a vice mayor. Finally, it will consider a resolution establishing the commission's operating policies, rules and procedures for the next two years.
During the meeting, St Johns County Court Judge Charles J Tinlin will administer the oath of office to Mayor Nancy Shaver, Commissioner Leanna Freeman and Commissioner Roxanne Horvath.
---
The first regular meeting of the reorganized commission will be held in the Fullerwood Training Center located at 10 Hildreth Drive in North City on Monday December 12, 2016. That will be the only regular December commission meeting. Future regular meetings of the St Augustine City Commission, held on the second and fourth Monday of each month, resume in January 2017 and will continue at the Fullerwood Training Center until construction in the Alcazar Room is complete.
Share your thoughts with our readers >>