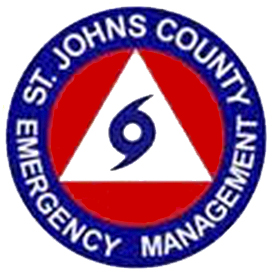 St Johns County Emergency Management has informed Historic City News that they have opened four additional shelters and are continuing to monitor shelter capacity. The Pedro Menendez High School shelter is currently at capacity.
The following facilities are currently the only open shelters:
Pacetti Bay Middle School, 245 Meadowlark Ln. (Special needs)
Timberlin Creek Elementary School, 555 Pine Tree Ln. (Pet-friendly)
South Woods Elementary School, (Pet-friendly)
Mill Creek Elementary School, 3750 International Golf Pkwy.
Pedro Menendez High School, 600 SR 206 West (AT CAPACITY)
Osceola Elementary School, 1605 Osceola Elementary Pkwy.
Otis Mason Elementary School, 2300 SR 207
Bartram Trail High School, 7399 Longleaf Pine Pkwy.
While shelters provide safety throughout the storm, residents must bring supplies in order to maintain personal comfort and sustenance.
St. Johns County recommends that all evacuees bring their own bedding, including sleeping bags or air mattresses, pillows, sheets, and blankets.
A three-day supply of water, non-perishable food, medication, diapers, and other personal items are also suggested.
Please refer to the list below for additional supply suggestions:
Three-day supply of medications
If you are a diabetic on insulin, bring a small cooler for insulin
Personal grooming and hygiene items, feminine supplies
Books, magazines, cards, games, etc.
Pillows, blankets, sheets
Flashlight and extra batteries
Personal identification/important papers
Wheelchair/walker/cane, if needed
Share your thoughts with our readers >>