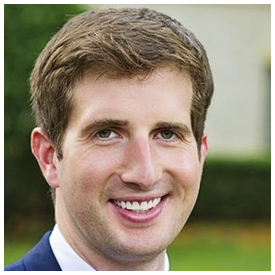 Historic City News readers are patriotically invited to attend the Saint Augustine Tea Party general meeting this Tuesday evening, April 26, 2016, held at the Village Inn, 900 N. Ponce de Leon Boulevard in St. Augustine, beginning at 6:30 p.m.
The guest speaker will be Brandon Patty, Candidate for Congress in Florida's 6th Congressional District. Brandon Patty is the latest Republican to announce his intentions to replace U.S. Representative Ron DeSantis in Congress.
Brandon's political career began after graduating from George Washington University in 2005, when he joined Governor Jeb Bush's office and served as a special events coordinator and special assistant.
When Governor Bush's term ended, Brandon joined the Mitt Romney for President Campaign as a regional field director. He has been involved in several other high profile campaigns; as a Political Consultant for Marco Rubio's Campaign for United States Senate in 2009, and a Political Consultant for Ron DeSantis in 2012.
Please join us for an informative evening. Open to the public, and No admission charge. So bring a friend!
Share your thoughts with our readers >>