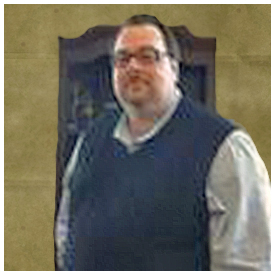 You are patriotically invited to attend the General Meeting of the Saint Augustine Tea Party this Tuesday evening, August 9, 2016, beginning at 6:30 p.m. when this month's guest speaker will be author, attorney, and Executive Director of Legal Immigrants for America, Stephen Guschov.
Chairman Lance Thate has invited all Historic City News readers to join them for what promises to be an informative evening, open to the public.
Thate reported that Guschov will address the main legal and illegal immigration issues affecting the United States today, including promoting legal immigration; enforcing immigration laws; strengthening our borders; building a wall; opposing amnesty; defunding sanctuary cities and counties; stopping H-1B visa abuse; prohibiting all immigration from Muslim countries; terminating the Syrian refugee program; and, truly understanding what the Bible tells us about immigration.
Guschov has a Bachelor of Arts in Political Science from Boston University and a Juris Doctor from Suffolk University Law School. He is licensed to practice law before the United States Supreme Court. He is the author of four books, including his most recent book, "The Bible and Immigration".
Admission to the meeting and presentation are free of charge and held at the Village Inn, located at 900 North Ponce de Leon Boulevard in St. Augustine. Members and guests are welcome to bring a friend for this presentation and opportunity to meet the speaker.
Legal Immigrants for America is a national public policy organization giving a voice to all Americans, native-born citizens and legal immigrants, who want to save the United States of America. Guschov told reporters that his organization is dedicated to educating Americans and lobbying politicians about issues affecting legal and illegal immigration.
Share your thoughts with our readers >>