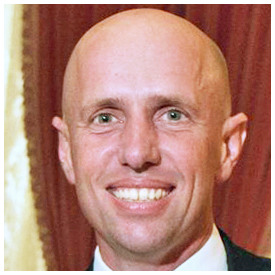 Lee Geanuleas had a feeling after first reading of Ordinance 2016-06 and comments at the City Commission table by Commissioner Todd Neville, that he hadn't heard the last of discussion that would favor Flagler College in it apparently never-ending quest for additional downtown real estate. He was right.
Historic City News reported when the City's Planning and Zoning Board returned a decision not to allow college dormitory housing in light commercial areas that abut downtown single family residences. But that decision could have been overturned by the City Commission who appoints the lower board's members.
The zoning categories at issue were CL-1 and CL-2. After collecting and evaluating volumes of research and hearing from neighbors for many months, the PZB reached the decision that campus dormitories would have to move elsewhere — a decision applauded by the neighbors, like Geanuleas who, with his wife Deborah, lives on St George Street; but, found irksome by those officially and unofficially representing the college.
Rogers-Towers attorney, Ellen Avery-Smith, and others employed by Flagler, were lobbying for the opportunity to build in CL-1, even though there was no active application in the works right now that could have benefited by a revision to the PZB findings and decision. Their effort went nowhere.
During the regular business meeting of the City Commission tonight, on a 4-1 split vote with Commissioner Todd Neville dissenting, the City has enacted Ordinance 2016-06 on second reading and public hearing, without college dormitories as a use by right or exception in CL-1.
Geanuleas said that he was pleased now that the ordinance is enacted and that his neighbors get the credit for standing up before the commission and voicing their objections to overreaching development.
Everyone realizes that Flagler College is an important member of the community, however, Historic City News has reported on several occasions when they have used their influence to garner overwhelmingly favorable terms and conditions from City management. Although left voting alone, Commissioner Neville can be expected to vote with the college and tonight was no exception.
Share your thoughts with our readers >>