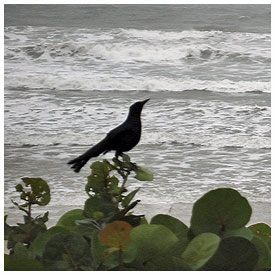 If you are planning to visit the county's north beaches, expect to bring your flip-flops and not your car.
At this time, Vilano Beach remains open to pedestrian traffic but ramp accesses have been closed.
"Vilano Beach is closed to vehicular access for the immediate future due to increased erosion, rising surf, unusually high tides, and current and projected significant weather events impacting the coast this week," St Johns County Communications Director Michael Ryan told Historic city News this afternoon.
According to Ryan, Porpoise Point Beach remains accessible to both vehicular and pedestrian traffic.
Historic City News provides the St Johns County Emergency Management news feed as well as the St Johns County Beaches feed on our secure website at https://historiccity.com/
Share your thoughts with our readers >>