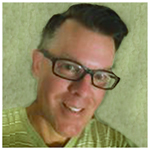 Community volunteer, Jerry Peters, reached out to Historic City News this week to announce the return of neighborhood walks with Mayor Nancy Shaver.
For the first walk of this season, Mayor Shaver will be visiting the Nelmar Terrace Neighborhood on Wednesday, March 16th.
"Last year's Walks with the Mayor activity was such a great success, that we're doing it again," Peters told local Historic City News reporters. "Folks from any St Augustine neighborhood and their friends are welcome to join in."
Peters invites you to get some exercise in a friendly atmosphere while you meet and greet your neighbors and walk along our beautiful streets together. Share your ideas or concerns with the mayor in a relaxed setting, ask questions, or just enjoy a healthy stroll.
You can start the walk with her at 6:00 p.m. in Nelmar Terrace at the east end of Nelmar Avenue, or, if you prefer, watch out for us and join in along the way. We'll just be easin' on down the road. We hope to bump into you. See you then.
Share your thoughts with our readers >>