Tonight at 5:00 p.m., for one night only, the Main Gallery of the St. Augustine Art Association came alive with an array of whimsical works of art created during the five art camp sessions held in June.
More than one hundred children and youth participated the art camps, including some who received financial assistance from Historic City News. They produced masks, paintings, sculptures, posters, photography and mixed media pieces under the direction of Morgan Kelly and Janine Regina, along with help from high school volunteers who earned community service hours. The camp themes ranged from the Amazon jungle and The Olympics, to Outer Space and The Beatles.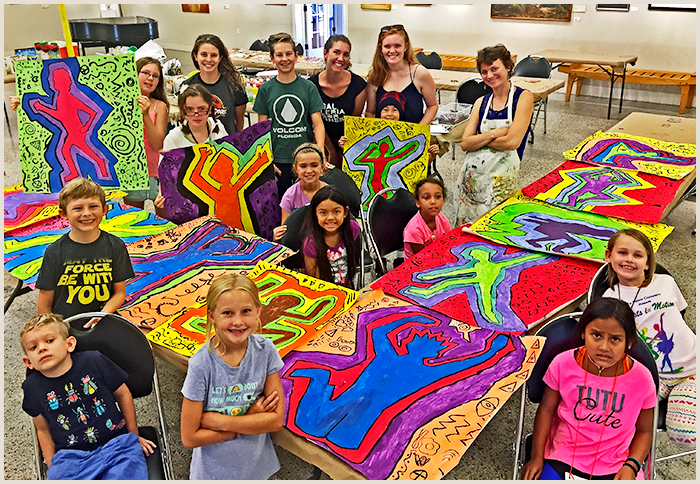 Art camp guest artists "Astro Bob," and "Singing Frog" with his Music Circle attended the Art Walk exhibit, which also included kids' art activities, refreshments, prizes and a presentation.
The STAAA SUMMER ART CAMP EXHIBIT and scholarships were sponsored by Clark and Alice Alger, Historic City News, Els Heber and other donors. The St. Augustine Art Association is located at 22 Marine Street. Admission is free.
Share your thoughts with our readers >>