Historic City News has been following the controversy between the St. Augustine Beach Civic Association and St Johns County over the free use of the public parking lot at the St Augustine Beach pier.
The Civic Association runs a Farmer's Market each Wednesday, charging the vendors for their space and needs. When the County notified the Civic Association that they would need to begin paying rent if they wanted to continue to use the public parking lot, members of the Civic Association began petitioning County Administrator Michael Wanchick with signed petitions and letters asking Wanchick to reassess the value added by the weekly venture.
A recent independent investigation of the premises at 2:30 p.m. this past Wednesday revealed that the Farmers Market was violating their contract by failing to clean up and remove all debris from the St Johns County Pier parking lot before 1:00 p.m.
---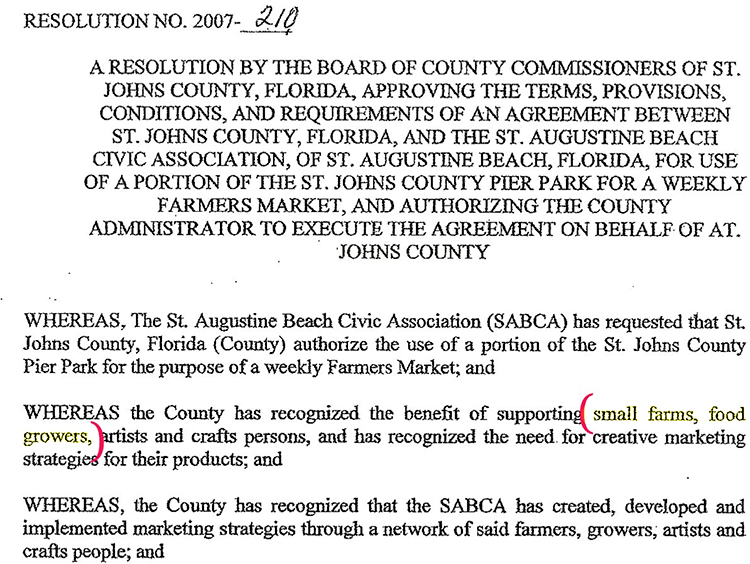 ---
Prior to 2007, the Civic Association represented that all produce being sold was "locally produced". An inspection of several discarded cardboard boxes used to bring in fruit and vegetables for sale during the Wednesday Market, originated from Mexico, Peru and Costa Rica.
With as much produce as is grown on small, family farms in St Johns County, farms that provide jobs and opportunities to our local economy, it seems counterproductive to import those items.
---
Share your thoughts with our readers >>