The Florida Department of Agriculture and Flagler County sheriff's deputies are inspecting all gas pumps after several skimming devices were located on fuel pumps at four different gas stations in Palm Coast last week.
Joseph Scobbo Jr., a consumer protection specialist with the Florida Department of Agriculture and Consumer Services, informed local Historic City News reporters that the devices were discovered following a report of unauthorized charges against a customer's credit card.
"If you have utilized any of the following four gas stations, it is imperative that you check you bank card or credit card statement to make sure you do not have fraudulent charges on your account," Flagler County Sheriff Rick Staly told Historic City News. "If you notice anything suspicious, you should contact your bank or credit card company immediately."
Fraudulent devices were uncovered at:
Kangaroo Express at 1201 Palm Harbor Parkway in Palm Coast
7-Eleven on 220A Palm Coast Parkway in Palm Coast
BP station at 1755 Palm Harbor Parkway in Palm Coast
Shell station at 320 Palm Coast Parkway Northeast in Palm Coast
Since the skimming devices were attached from inside the gas pump in this most recent discovery, you probably would not have detected a problem; however, Scobbo discovered the security tape on all of the fuel pumps had been compromised.  He located two Bluetooth credit card reader devices at the Kangaroo Express.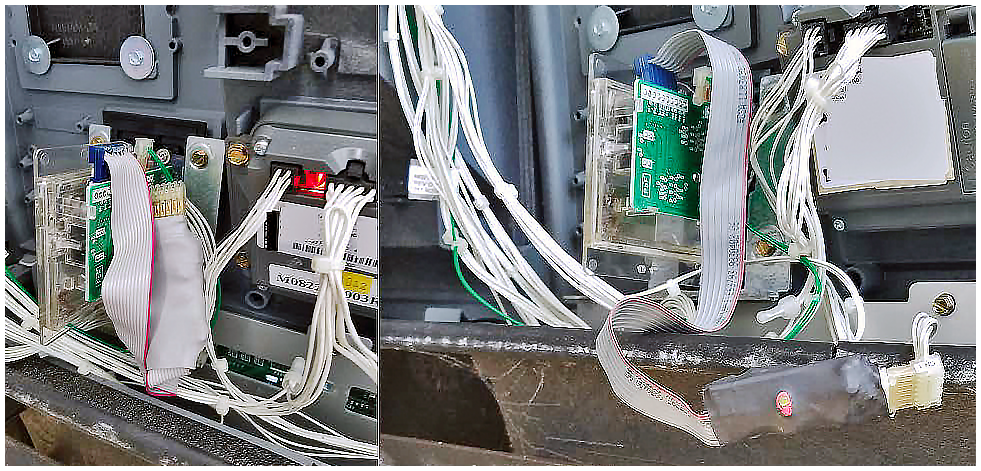 Due to the number of gas pumps containing skimming devices, the Florida Department of Agriculture has begun conducting routine gas pump checks throughout the area.
In order to avoid becoming the victim of credit card skimming, take a close look at the gas pump before inserting a credit card. If anything looks loose or cracked, or like a device has been added to the card reader, do not use that pump. Choose the pumps closest to the store when possible. Crooks often choose pumps that aren't in the direct line of sight to the gas station's employees.
Use credit cards rather than debit cards that require a PIN number. Credit cards have better fraud protection, and the money is not deducted immediately from an account. And, for the most protection, pay cash inside of the store.
Share your thoughts with our readers >>