Historic City News has learned that a Wednesday night burglary of two merchants located in Johns Creek Center on CR-210 West was captured on video. Local law enforcement is requesting our reader's help in identifying the culprits.
The Verizon Wireless store and Rivertown Fine Wine and Spirits were burglarized by eight black male subjects whose vehicles also appear in footage of the shopping center's parking lot.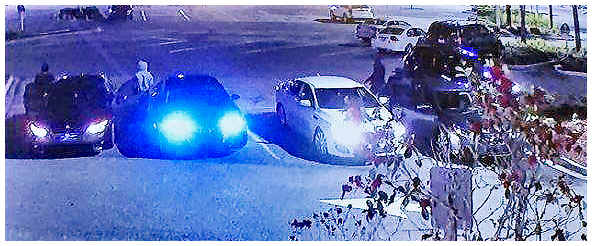 Surveillance cameras located inside Verizon Wireless show the thieves stealing two iPads and one customer's cell phone from the store. The criminals were only inside that business for approximately one minute.
Simultaneously, other members of the gang were burglarizing the liquor store. They were joined and assisted by the phone store bandits after they had completed their illegal activities.
Detective Kyle Braig is asking that anyone who may know the identity of these persons, their whereabouts or the location of their vehicles, or who may have additional information related to these crimes to call Crime Stoppers of Northeast Florida at 1-888-277-8477 (TIPS). You can remain anonymous and may be eligible for a reward of up to $1,000.
Share your thoughts with our readers >>