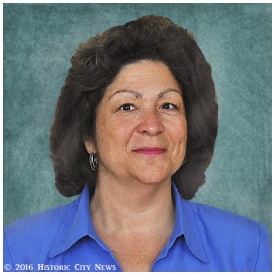 Vicky C. Oakes, Supervisor of Elections, St. Johns County
NOTICE OF GENERAL ELECTION
NOVEMBER 7, 2017
Notice is hereby given that a General Election will be held in the Town of Hastings, St. Johns County, Florida, for the purpose of filling the following offices:
Three (3) Town Council seats
Groups 1, 2 & 3
Candidates for said seats will qualify at the Supervisor of Elections Office, 4455 Avenue A #101, St. Augustine, or the Office of the Town Manager, 6195 S. Main Street, Suite A, Hastings, from noon, June 19th and end no later than noon, June 23, 2017.
Qualifying forms are available from the Hastings Town Manager and the Supervisor of Elections
Office during regular business hours.
Applications for vote-by-mail ballots for the election may be made with the Supervisor of Elections at (904) 823-2238.
Share your thoughts with our readers >>