Historic City News has done some research into the campaign contributions made by St Augustine donors during the 2016 federal elections to get an idea of who puts the money into political campaigns.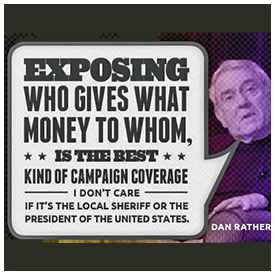 In this article, we report the money that was paid directly to individual federal political candidates during the 2016 election.
This is the second article in this story. Previously we reported on money donated to federal Political Action Committees, SuperPACs, other Outside Groups, as well as organized federal political parties.
To read our previous article click this link.
---
2016 INDIVIDUAL FEDERAL POLITICAL CANDIDATES
| | | | | |
| --- | --- | --- | --- | --- |
| CONTRIBUTOR | OCCUPATION | DATE | AMOUNT | RECIPIENT |
| ADAMS, DANIEL | ENCHANTED FLORIST | 9/22/2016 | $25.00 | Clinton, Hillary (D) |
| ADAMS, DANIEL | ENCHANTED FLORIST | 9/26/2016 | $50.00 | Clinton, Hillary (D) |
| ADAMS, DANIEL | ENCHANTED FLORIST | 9/30/2016 | $35.00 | Clinton, Hillary (D) |
| ADAMS, DANIEL | ENCHANTED FLORIST | 10/31/2016 | $25.00 | Clinton, Hillary (D) |
| AGRESTA, SUE | NOT EMPLOYED | 2/10/2016 | $27.00 | Sanders, Bernie (D) |
| AGRESTA, SUE | NOT EMPLOYED | 2/17/2016 | $27.00 | Sanders, Bernie (D) |
| AGRESTA, SUE | NOT EMPLOYED | 2/21/2016 | $50.00 | Sanders, Bernie (D) |
| AGRESTA, SUE | NOT EMPLOYED | 2/24/2016 | $27.00 | Sanders, Bernie (D) |
| AGRESTA, SUE | NOT EMPLOYED | 2/27/2016 | $27.00 | Sanders, Bernie (D) |
| AGRESTA, SUE | NOT EMPLOYED | 2/29/2016 | $38.00 | Sanders, Bernie (D) |
| AGRESTA, SUE | NOT EMPLOYED | 4/3/2016 | $27.00 | Sanders, Bernie (D) |
| AGRESTA, SUE | NOT EMPLOYED | 4/6/2016 | $27.00 | Sanders, Bernie (D) |
| AGRESTA, SUE | NOT EMPLOYED | 4/10/2016 | $27.00 | Sanders, Bernie (D) |
| AGRESTA, SUE | NOT EMPLOYED | 4/16/2016 | $27.00 | Sanders, Bernie (D) |
| AGRESTA, SUE | NOT EMPLOYED | 4/19/2016 | $27.00 | Sanders, Bernie (D) |
| AGRESTA, SUE | NOT EMPLOYED | 4/27/2016 | $27.00 | Sanders, Bernie (D) |
| AGRESTA, SUE | NOT EMPLOYED | 4/30/2016 | $27.00 | Sanders, Bernie (D) |
| AGRESTA, SUE | NOT EMPLOYED | 5/10/2016 | $25.00 | Sanders, Bernie (D) |
| AGRESTA, SUE | NOT EMPLOYED | 5/31/2016 | $25.00 | Sanders, Bernie (D) |
| AGRESTA, SUE | NOT EMPLOYED | 6/8/2016 | $25.00 | Sanders, Bernie (D) |
| AGRESTA, SUE | NOT EMPLOYED | 6/30/2016 | $50.00 | Sanders, Bernie (D) |
| ALBERS, FAITH | RETIRED | 4/13/2016 | $31.00 | Clinton, Hillary (D) |
| ALBERS, FAITH | RETIRED | 7/31/2016 | $25.00 | Clinton, Hillary (D) |
| ALDRICH, TIMOTHY | ALDRICH HEAT TRANSFER, INC. | 4/1/2016 | $100.00 | Sanders, Bernie (D) |
| ALDRICH, TIMOTHY | ALDRICH HEAT TRANSFER, INC. | 4/29/2016 | $100.00 | Sanders, Bernie (D) |
| ANDERSON, KAREN | BAPTITST HEALTH | 6/1/2016 | $50.00 | Clinton, Hillary (D) |
| ANDERSON, KAREN | BAPTITST HEALTH | 6/24/2016 | $16.00 | Clinton, Hillary (D) |
| ANDERSON, KAREN | BAPTITST HEALTH | 6/24/2016 | $16.00 | Clinton, Hillary (D) |
| ANDERSON, KAREN | BAPTITST HEALTH | 6/24/2016 | $25.00 | Clinton, Hillary (D) |
| ANDERSON, KAREN | BAPTITST HEALTH | 6/25/2016 | $5.00 | Clinton, Hillary (D) |
| ANDERSON, KAREN | BAPTITST HEALTH | 6/25/2016 | $3.00 | Clinton, Hillary (D) |
| ANDERSON, KAREN | BAPTITST HEALTH | 7/1/2016 | $50.00 | Clinton, Hillary (D) |
| ANDERSON, KAREN | BAPTITST HEALTH | 7/25/2016 | $3.00 | Clinton, Hillary (D) |
| ANDERSON, KAREN | BAPTITST HEALTH | 7/25/2016 | $5.00 | Clinton, Hillary (D) |
| ANDERSON, KAREN | BAPTITST HEALTH | 8/1/2016 | $50.00 | Clinton, Hillary (D) |
| ANDERSON, KAREN | BAPTITST HEALTH | 8/25/2016 | $5.00 | Clinton, Hillary (D) |
| ANDERSON, KAREN | BAPTITST HEALTH | 8/25/2016 | $3.00 | Clinton, Hillary (D) |
| ANDERSON, KAREN | BAPTITST HEALTH | 9/1/2016 | $50.00 | Clinton, Hillary (D) |
| ANDERSON, KAREN | BAPTITST HEALTH | 9/25/2016 | $3.00 | Clinton, Hillary (D) |
| ANDERSON, KAREN | BAPTITST HEALTH | 9/25/2016 | $5.00 | Clinton, Hillary (D) |
| ANDERSON, KAREN | BAPTITST HEALTH | 10/1/2016 | $50.00 | Clinton, Hillary (D) |
| ANDERSON, KAREN | BAPTITST HEALTH | 10/25/2016 | $5.00 | Clinton, Hillary (D) |
| ANDERSON, KAREN | BAPTITST HEALTH | 10/25/2016 | $3.00 | Clinton, Hillary (D) |
| ANDERSON, KAREN | BAPTITST HEALTH | 11/1/2016 | $50.00 | Clinton, Hillary (D) |
| ANDERSON, KAREN | BAPTITST HEALTH | 11/1/2016 | $50.00 | Clinton, Hillary (D) |
| ANTHONY, DANIEL | VIRGINIA LINENS., LLC. | 12/21/2015 | $50.00 | Trump, Donald (R) |
| ANTHONY, DANIEL | VIRGINIA LINENS., LLC. | 1/21/2016 | $50.00 | Trump, Donald (R) |
| ARBIZZANI, LOUIS JOHN | 80 VILANO ROAD LLC | 8/26/2016 | $2,000.00 | Rutherford, John (R) |
| ARENAS, ANDRAGALE | RETIRED | 9/26/2016 | $10.00 | Clinton, Hillary (D) |
| ARENAS, ANDRAGALE | RETIRED | 9/28/2016 | $5.00 | Clinton, Hillary (D) |
| ARENAS, ANDRAGALE | NOT EMPLOYED | 10/3/2016 | $15.00 | Peters, Scott (D) |
| ARENAS, ANDRAGALE | NOT EMPLOYED | 10/14/2016 | $18.00 | Schneider, Brad (D) |
| ARENAS, ANDRAGALE | NOT EMPLOYED | 10/16/2016 | $18.00 | Schneider, Brad (D) |
| ARENAS, ANDRAGALE | NOT EMPLOYED | 10/18/2016 | $25.00 | Murphy, Patrick (D) |
| ARENAS, ANDRAGALE | RETIRED | 10/19/2016 | $5.00 | Clinton, Hillary (D) |
| ARENAS, ANDRAGALE | RETIRED | 10/26/2016 | $10.00 | Clinton, Hillary (D) |
| ARENAS, ANDRAGALE | RETIRED | 11/1/2016 | $25.00 | Clinton, Hillary (D) |
| ARENAS, ANDRAGALE | RETIRED | 11/3/2016 | $30.00 | Clinton, Hillary (D) |
| ARENAS, ANDRAGALE | RETIRED | 11/3/2016 | $120.00 | Clinton, Hillary (D) |
| ARENAS, ANDRAGALE | RETIRED | 11/5/2016 | $25.00 | Clinton, Hillary (D) |
| ASHDJI, FARID | HOSPIATLITY | 8/2/2016 | $250.00 | McClure, Bill (R) |
| AULTMAN, ROBERT | UPS | 10/31/2016 | $200.00 | Clinton, Hillary (D) |
| AULTMAN, ROBERT | UPS | 11/1/2016 | $25.00 | Clinton, Hillary (D) |
| BAGWELL, MARY | RETIRED | 10/3/2016 | $15.00 | Peters, Scott (D) |
| BAGWELL, MARY | RETIRED | 10/7/2016 | $15.00 | Pelosi, Nancy (D) |
| BAGWELL, MARY | RETIRED | 10/19/2016 | $30.00 | Clinton, Hillary (D) |
| BAKER, GREGORY E | THOMPSONBAKER AGENCY INC | 6/21/2016 | $250.00 | Patty, Brandon (R) |
| BAKER, GREGORY E | THOMPSONBAKER AGENCY INC | 7/31/2016 | $500.00 | Rutherford, John (R) |
| BAKER, GREGORY E | THOMPSONBAKER AGENCY INC | 11/1/2016 | ($250.00) | Patty, Brandon (R) |
| BEARD, CALVIN L | RETIRED | 7/12/2016 | $40.00 | Trump, Donald (R) |
| BERNARD, JAMES D DO | PHYSICIAN | 12/1/2015 | $150.00 | DeSantis, Ron (R) |
| BERNARD, JAMES D DO | PHYSICIAN | 3/31/2016 | $150.00 | DeSantis, Ron (R) |
| BERNARD, JAMES D DO | PHYSICIAN | 7/12/2016 | $150.00 | Mica, John L (R) |
| BERNARD, JAMES D DO | PHYSICIAN | 7/13/2016 | $150.00 | DeSantis, Ron (R) |
| BOLES, JOSEPH JR | ATTORNEY | 9/29/2016 | $250.00 | Clinton, Hillary (D) |
| BOSLEY, BRIAN | SOLAR STIK, INC | 11/4/2016 | $100.00 | Glenn, Darryl (R) |
| BOWMAN, LOUISE | ST. JOHN'S DISTRICT SCHOOLS | 11/1/2016 | $100.00 | Clinton, Hillary (D) |
| BOYCE, RICHARD | Information Requested | 3/7/2016 | $25.00 | Clinton, Hillary (D) |
| BOYCE, RICHARD | Information Requested | 3/28/2016 | $15.00 | Clinton, Hillary (D) |
| BOYCE, RICHARD | RETIRED | 5/2/2016 | $25.00 | Clinton, Hillary (D) |
| BOYCE, RICHARD | RETIRED | 5/23/2016 | $25.00 | Clinton, Hillary (D) |
| BOYCE, RICHARD | RETIRED | 7/8/2016 | $25.00 | Clinton, Hillary (D) |
| BOYCE, RICHARD | RETIRED | 8/15/2016 | $25.00 | Clinton, Hillary (D) |
| BOYD, KATHLEEN MRS | INFORMATION REQUESTED | 7/12/2016 | $20.00 | Trump, Donald (R) |
| BREZING, DAVID | VACATION RENTAL MANAGER | 10/17/2016 | $15.00 | Murphy, Patrick (D) |
| BROWN, NETTIE | RETIRED | 8/29/2016 | $50.00 | Ryan, Paul (R) |
| BROWN, NETTIE R MS | RETIRED | 7/6/2016 | $40.00 | Trump, Donald (R) |
| BROWN, NETTIE RUTH MS | RETIRED | 10/8/2015 | $50.00 | Bush, Jeb (R) |
| BROWN, NETTIE RUTH MS | RETIRED | 11/30/2015 | $50.00 | Bush, Jeb (R) |
| BROWN, NETTIE RUTH MS | RETIRED | 10/19/2016 | $50.00 | DeSantis, Ron (R) |
| BROWN, PAMELA | RETIRED | 10/28/2016 | $15.00 | Clinton, Hillary (D) |
| BROWN, PAMELA | RETIRED | 11/3/2016 | $15.00 | Clinton, Hillary (D) |
| BROWN, PAMELA | RETIRED | 11/4/2016 | $15.00 | Clinton, Hillary (D) |
| BROWN, PAMELA | RETIRED | 11/8/2016 | $10.00 | Clinton, Hillary (D) |
| BROWN, STEVEN | MCDOWELL BAPTIST CHURCH | 9/28/2016 | $200.00 | Trump, Donald (R) |
| BRYAN, LON | INSURANCE | 6/30/2016 | $500.00 | Trump, Donald (R) |
| BRYAN, LON | L B BRYAN AND CO. | 8/30/2016 | $400.00 | Trump, Donald (R) |
| BULLOCK, ERVIN | NOT EMPLOYED | 8/10/2016 | $25.00 | Clinton, Hillary (D) |
| BULLOCK, ERVIN | NOT EMPLOYED | 9/15/2016 | $50.00 | Clinton, Hillary (D) |
| BULLOCK, ERVIN | RETIRED | 10/19/2016 | $25.00 | Murphy, Patrick (D) |
| BULLOCK, ERVIN | RETIRED | 10/19/2016 | $4.00 | Nelson, Tom (D) |
| BULLOCK, ERVIN | RETIRED | 10/19/2016 | $4.00 | Barragan, Nanette (D) |
| BULLOCK, ERVIN | RETIRED | 10/19/2016 | $4.00 | Nolan, Rick (D) |
| BULLOCK, ERVIN | RETIRED | 10/19/2016 | $4.00 | Carroll, Morgan (D) |
| BURCHENAL, ANDREW | SILVERSMITH/SHOP OWNER | 10/3/2016 | $1,000.00 | Clinton, Hillary (D) |
| BURCHENAL, ANDREW | SILVERSMITH/SHOP OWNER | 11/4/2016 | $150.00 | Clinton, Hillary (D) |
| BURNEY, JACKSON B | INFORMATION REQUESTED | 7/11/2016 | $80.00 | Trump, Donald (R) |
| BURRELL, GINA | RETIRED | 9/11/2016 | $100.00 | Clinton, Hillary (D) |
| BURRELL, GINA | RETIRED | 9/23/2016 | $50.00 | Clinton, Hillary (D) |
| BURRELL, GINA | RETIRED | 10/24/2016 | $100.00 | Murphy, Patrick (D) |
| BURRELL, GINA | RETIRED | 11/5/2016 | $100.00 | Clinton, Hillary (D) |
| BURRELL, GINA | RETIRED | 11/5/2016 | $100.00 | Clinton, Hillary (D) |
| BYRD, KENNETH | | 6/30/2015 | $500.00 | Hice, Jody B (R) |
| BYRD, VALERIE | | 6/23/2016 | $500.00 | Scott, Austin (R) |
| CAMERON, MARC | REALTOR | 6/30/2016 | $8.00 | Trump, Donald (R) |
| CAMPAU, LANE | RETIRED | 2/2/2016 | $15.00 | Rubio, Marco (R) |
| CAMPAU, LANE | RETIRED | 2/5/2016 | $20.00 | Rubio, Marco (R) |
| CAMPAU, LANE | RETIRED | 2/5/2016 | $25.00 | Carson, Ben (R) |
| CAMPAU, LANE | RETIRED | 2/8/2016 | $20.00 | Rubio, Marco (R) |
| CAMPAU, LANE | RETIRED | 2/13/2016 | $10.00 | Rubio, Marco (R) |
| CAMPAU, LANE | RETIRED | 2/13/2016 | $7.00 | Carson, Ben (R) |
| CAMPAU, LANE | RETIRED | 2/15/2016 | $20.00 | Rubio, Marco (R) |
| CAMPAU, LANE | RETIRED | 2/19/2016 | $10.00 | Rubio, Marco (R) |
| CAMPAU, LANE | RETIRED | 2/20/2016 | $20.00 | Rubio, Marco (R) |
| CAMPAU, LANE | RETIRED | 2/20/2016 | $10.00 | Carson, Ben (R) |
| CAMPAU, LANE | RETIRED | 2/23/2016 | $10.00 | Rubio, Marco (R) |
| CAMPAU, LANE | RETIRED | 2/25/2016 | $10.00 | Rubio, Marco (R) |
| CAMPAU, LANE | RETIRED | 2/26/2016 | $10.00 | Carson, Ben (R) |
| CAMPAU, LANE | RETIRED | 2/28/2016 | $25.00 | Rubio, Marco (R) |
| CAMPAU, LANE | RETIRED | 8/11/2016 | $25.00 | Rubio, Marco (R) |
| CAMPAU, LANE | RETIRED | 8/11/2016 | $25.00 | Rubio, Marco (R) |
| CAMPAU, LANE | RETIRED | 8/17/2016 | $25.00 | Rubio, Marco (R) |
| CAMPAU, LANE | RETIRED | 8/17/2016 | $25.00 | Rubio, Marco (R) |
| CAMPAU, LANE | RETIRED | 8/19/2016 | $25.00 | Rubio, Marco (R) |
| CAMPAU, LANE | RETIRED | 8/19/2016 | $25.00 | Rubio, Marco (R) |
| CAMPAU, LANE | RETIRED | 8/23/2016 | $7.00 | Rubio, Marco (R) |
| CAMPAU, LANE | RETIRED | 8/23/2016 | $7.00 | Rubio, Marco (R) |
| CAMPAU, LANE | RETIRED | 8/27/2016 | $10.00 | Rubio, Marco (R) |
| CAMPAU, LANE | RETIRED | 8/27/2016 | $10.00 | Rubio, Marco (R) |
| CAMPAU, LANE | RETIRED | 8/31/2016 | $15.00 | Rubio, Marco (R) |
| CAMPAU, LANE | RETIRED | 8/31/2016 | $15.00 | Rubio, Marco (R) |
| CAMPAU, LANE | RETIRED | 9/10/2016 | $15.00 | Rubio, Marco (R) |
| CAMPAU, LANE | RETIRED | 9/23/2016 | $25.00 | Rubio, Marco (R) |
| CAMPAU, LANE | RETIRED | 9/23/2016 | $25.00 | Rubio, Marco (R) |
| CAPLEY, WILLIAM | ST MARKS EPISCOPAL DAY SCHOOL | 6/21/2016 | $8.00 | Trump, Donald (R) |
| CENTENO, GRETA R MS | RETIRED | 7/1/2016 | $16.00 | Trump, Donald (R) |
| CHILDERS, MARLENE | RETIRED | 6/18/2016 | $20.00 | Trump, Donald (R) |
| CHILDERS, MARLENE | RETIRED | 7/9/2016 | $4.00 | Trump, Donald (R) |
| CHILDERS, MARLENE | RETIRED | 7/12/2016 | $8.00 | Trump, Donald (R) |
| CHRUSTIPHER, ULRICA | NOT EMPLOYED | 1/29/2016 | $5.00 | Sanders, Bernie (D) |
| CHRUSTIPHER, ULRICA | NOT EMPLOYED | 1/30/2016 | $3.00 | Sanders, Bernie (D) |
| CHRUSTIPHER, ULRICA | NOT EMPLOYED | 2/24/2016 | $5.00 | Sanders, Bernie (D) |
| CHRUSTIPHER, ULRICA | NOT EMPLOYED | 2/29/2016 | $5.00 | Sanders, Bernie (D) |
| CHRUSTIPHER, ULRICA | NOT EMPLOYED | 4/29/2016 | $5.00 | Sanders, Bernie (D) |
| CHRUSTIPHER, ULRICA | NOT EMPLOYED | 5/29/2016 | $5.00 | Sanders, Bernie (D) |
| CHRUSTIPHER, ULRICA | NOT EMPLOYED | 6/8/2016 | $27.00 | Sanders, Bernie (D) |
| CLARKSON, SCOTT | CLARKSON'S LAND CLEARING | 10/28/2016 | $225.00 | Trump, Donald (R) |
| CLOUD, NANCY | HOTEL OWNER | 8/8/2015 | $100.00 | Cruz, Ted (R) |
| CLOUD, NANCY | HOTEL OWNER | 8/31/2015 | $50.00 | Cruz, Ted (R) |
| CLOUD, NANCY | HOTEL OWNER | 9/19/2015 | $100.00 | Cruz, Ted (R) |
| CLOUD, NANCY | HOTEL OWNER | 5/28/2016 | $100.00 | Nehlen, Paul (R) |
| CLOUD, NANCY | HOTEL OWNER | 6/3/2016 | $105.00 | Nehlen, Paul (R) |
| CLOUD, NANCY | HOTEL OWNER | 6/5/2016 | $80.00 | Trump, Donald (R) |
| CLOUD, NANCY | HOTEL OWNER | 6/17/2016 | $100.00 | Nehlen, Paul (R) |
| CLOUD, NANCY | HOTEL OWNER | 6/30/2016 | $80.00 | Trump, Donald (R) |
| CLOUD, NANCY | HOTEL OWNER | 7/3/2016 | $100.00 | Nehlen, Paul (R) |
| CLOUD, NANCY | HOTEL OWNER | 7/9/2016 | $100.00 | Nehlen, Paul (R) |
| CLOUD, NANCY | HOTEL OWNER | 7/26/2016 | $100.00 | Nehlen, Paul (R) |
| CLOUD, NANCY | HOTEL OWNER | 8/6/2016 | $90.00 | Nehlen, Paul (R) |
| CLOUD, NANCY | HOTEL OWNER | 8/8/2016 | $80.00 | Trump, Donald (R) |
| CODD, PATRICK | CITGO PERTOLEUM | 2/28/2016 | $100.00 | Sanders, Bernie (D) |
| CODD, PATRICK | CITGO PERTOLEUM | 4/26/2016 | $27.00 | Sanders, Bernie (D) |
| CODD, PATRICK | CITGO PERTOLEUM | 5/3/2016 | $27.00 | Sanders, Bernie (D) |
| CODD, PATRICK | CITGO PERTOLEUM | 5/31/2016 | $27.00 | Sanders, Bernie (D) |
| COMBS, DONALD R | INFORMATION REQUESTED | 10/28/2016 | $800.00 | Trump, Donald (R) |
| CORNEAL, DAVID B | ATTORNEY | 8/23/2016 | $320.00 | Trump, Donald (R) |
| COX, CHARLES | SAN SEBASTIAN WINERY | 3/24/2016 | $500.00 | Patty, Brandon (R) |
| CUNNINGHAM, JOHN | NOT EMPLOYED | 2/29/2016 | $100.00 | Sanders, Bernie (D) |
| CUNNINGHAM, JOHN | NOT EMPLOYED | 4/2/2016 | $15.00 | Sanders, Bernie (D) |
| CUNNINGHAM, JOHN | NOT EMPLOYED | 4/4/2016 | $15.00 | Sanders, Bernie (D) |
| CUNNINGHAM, JOHN | NOT EMPLOYED | 4/11/2016 | $15.00 | Sanders, Bernie (D) |
| CUNNINGHAM, JOHN | NOT EMPLOYED | 4/16/2016 | $27.00 | Sanders, Bernie (D) |
| CUNNINGHAM, JOHN | NOT EMPLOYED | 4/18/2016 | $15.00 | Sanders, Bernie (D) |
| CUNNINGHAM, JOHN | NOT EMPLOYED | 4/19/2016 | $15.00 | Sanders, Bernie (D) |
| CUNNINGHAM, JOHN | NOT EMPLOYED | 4/27/2016 | $15.00 | Sanders, Bernie (D) |
| CUNNINGHAM, JOHN | NOT EMPLOYED | 5/3/2016 | $10.00 | Sanders, Bernie (D) |
| CUNNINGHAM, JOHN | NOT EMPLOYED | 5/9/2016 | $10.00 | Sanders, Bernie (D) |
| CUNNINGHAM, JOHN | NOT EMPLOYED | 5/22/2016 | $10.00 | Sanders, Bernie (D) |
| CUNNINGHAM, JOHN | NOT EMPLOYED | 5/26/2016 | $15.00 | Sanders, Bernie (D) |
| CUNNINGHAM, JOHN | NOT EMPLOYED | 5/31/2016 | $15.00 | Sanders, Bernie (D) |
| CUNNINGHAM, JOHN | NOT EMPLOYED | 6/30/2016 | $15.00 | Sanders, Bernie (D) |
| CUNNINGHAM, JOHN | NOT EMPLOYED | 10/19/2016 | $7.00 | Nolan, Rick (D) |
| CUNNINGHAM, JOHN | NOT EMPLOYED | 10/19/2016 | $7.00 | Barragan, Nanette (D) |
| CUNNINGHAM, JOHN | NOT EMPLOYED | 10/19/2016 | $7.00 | Carroll, Morgan (D) |
| CUNNINGHAM, JOHN | NOT EMPLOYED | 10/19/2016 | $7.00 | Masto, Catherine Cortez (D) |
| CUNNINGHAM, JOHN | NOT EMPLOYED | 10/19/2016 | $7.00 | Clements, Paul Colin (D) |
| DAVIS, ANN | RETIRED | 8/9/2016 | $25.00 | Clinton, Hillary (D) |
| DAVIS, ANN | RETIRED | 8/29/2016 | $25.00 | Clinton, Hillary (D) |
| DAVIS, ANN | RETIRED | 9/16/2016 | $100.00 | Clinton, Hillary (D) |
| DAVIS, ANN | RETIRED | 10/31/2016 | $25.00 | Clinton, Hillary (D) |
| DEVITT, PATRICIA | RETIRED | 2/10/2016 | $20.00 | Sanders, Bernie (D) |
| DEVITT, PATRICIA | RETIRED | 2/20/2016 | $10.00 | Sanders, Bernie (D) |
| DEVITT, PATRICIA | RETIRED | 2/26/2016 | $10.00 | Sanders, Bernie (D) |
| DEVITT, PATRICIA | RETIRED | 4/3/2016 | $10.00 | Sanders, Bernie (D) |
| DEVITT, PATRICIA | RETIRED | 4/5/2016 | $10.00 | Sanders, Bernie (D) |
| DEVITT, PATRICIA | RETIRED | 4/22/2016 | $10.00 | Sanders, Bernie (D) |
| DEVITT, PATRICIA | RETIRED | 4/30/2016 | $10.00 | Sanders, Bernie (D) |
| DEVITT, PATRICIA | RETIRED | 5/3/2016 | $10.00 | Sanders, Bernie (D) |
| DEVITT, PATRICIA | RETIRED | 5/23/2016 | $10.00 | Sanders, Bernie (D) |
| DEVITT, PATRICIA | RETIRED | 6/8/2016 | $10.00 | Sanders, Bernie (D) |
| DIETZ, GERARD | RETIRED | 6/27/2016 | $20.00 | Trump, Donald (R) |
| DIETZ, GERARD | RETIRED | 7/1/2016 | $16.00 | Trump, Donald (R) |
| DIXON, RONALD L | PHYSICIAN | 3/31/2016 | $500.00 | Costello, Fred (R) |
| DOUGLASS, BARBARA | INFORMATION REQUESTED | 8/5/2016 | $100.00 | Clinton, Hillary (D) |
| DOUGLASS, BARBARA | | 8/30/2016 | $100.00 | Clinton, Hillary (D) |
| DOUGLASS, BARBARA | | 8/30/2016 | $100.00 | Clinton, Hillary (D) |
| DOUGLASS, BARBARA | RETIRED | 10/27/2016 | $100.00 | Clinton, Hillary (D) |
| DUBETZ, BENEDETTA | AMICI ITALIAN RESTAURANT | 7/22/2016 | $50.00 | Clinton, Hillary (D) |
| DUBETZ, BENEDETTA | AMICI ITALIAN RESTAURANT | 9/29/2016 | $50.00 | Clinton, Hillary (D) |
| DUBETZ, BENEDETTA | AMICI ITALIAN RESTAURANT | 10/28/2016 | $50.00 | Clinton, Hillary (D) |
| DUREN, JOSEPH M MR | RETIRED | 9/30/2015 | $2,600.00 | DeSantis, Ron (R) |
| ELLIS, R GEORGE | CORNERSTONE STRATEGIC BRANDING | 4/15/2016 | $70.00 | Sanders, Bernie (D) |
| ELLIS, R GEORGE | CORNERSTONE STRATEGIC BRANDING | 5/13/2016 | $70.00 | Sanders, Bernie (D) |
| FERNANDEZ, LILIA A MS | RETIRED | 7/12/2016 | $16.00 | Trump, Donald (R) |
| FERNANDEZ, LILIA A MS | RETIRED | 7/12/2016 | $8.00 | Trump, Donald (R) |
| FERREIRA, LYNNE | RETIRED | 3/5/2016 | $25.00 | Cruz, Ted (R) |
| FERREIRA, LYNNE | RETIRED | 3/10/2016 | $25.00 | Cruz, Ted (R) |
| FERREIRA, LYNNE | RETIRED | 3/13/2016 | $25.00 | Cruz, Ted (R) |
| FERREIRA, LYNNE | RETIRED | 3/17/2016 | $25.00 | Cruz, Ted (R) |
| FERREIRA, LYNNE | RETIRED | 3/20/2016 | $25.00 | Cruz, Ted (R) |
| FERREIRA, LYNNE | RETIRED | 3/24/2016 | $25.00 | Cruz, Ted (R) |
| FERREIRA, LYNNE | RETIRED | 3/27/2016 | $25.00 | Cruz, Ted (R) |
| FERREIRA, LYNNE | RETIRED | 3/31/2016 | $25.00 | Cruz, Ted (R) |
| FERRER, JULLIENNE | ECSTATIC TATTOO LLC | 5/6/2016 | $27.00 | Sanders, Bernie (D) |
| FLEMING, LEIGH ANN MRS | | 10/27/2016 | $500.00 | Rubio, Marco (R) |
| FLEMING, MICHAEL | INFORMATION REQUESTED PER BEST EFFORTS | 10/28/2016 | $500.00 | Ryan, Paul (R) |
| FLORYAN, KATHLEEN | PONTE VEDRA CLUB REALTY | 6/30/2016 | $250.00 | Trump, Donald (R) |
| FORBES, PHILLIP R MR | DENTIST | 10/26/2016 | $800.00 | Trump, Donald (R) |
| FOX, BRUCE | ST JOHNS RIVER STATE COLLEGE | 10/13/2016 | $50.00 | McGurn, Ken (D) |
| FOX, BRUCE | St Johns River State College | 10/13/2016 | $50.00 | McGurn, Ken (D) |
| FOX, BRUCE | ST. JOHNS RIVER STATE COLLEGE | 11/5/2016 | $36.00 | Clinton, Hillary (D) |
| FOX, BRUCE | ST. JOHNS RIVER STATE COLLEGE | 11/8/2016 | $36.00 | Clinton, Hillary (D) |
| FREEBERG, C W REV DR | RETIRED | 7/1/2016 | $40.00 | Trump, Donald (R) |
| GARNES, MARIE | MEDTRONIC | 8/3/2016 | $250.00 | Clinton, Hillary (D) |
| GARNES, MARIE | MEDTRONIC | 9/12/2016 | $100.00 | Clinton, Hillary (D) |
| GEIER, CHARLENE MRS | INFORMATION REQUESTED | 7/11/2016 | $28.00 | Trump, Donald (R) |
| GIBBON, PETER | RETIRED | 10/21/2016 | $25.00 | Clinton, Hillary (D) |
| GIBBON, PETER | RETIRED | 10/21/2016 | $25.00 | Clinton, Hillary (D) |
| GIBBON, PETER | RETIRED | 11/6/2016 | $25.00 | Clinton, Hillary (D) |
| GIBBON, PETER | RETIRED | 11/6/2016 | $25.00 | Clinton, Hillary (D) |
| GILLESOLE, GEORGE ANN ANN | ARTIST | 10/15/2016 | $25.00 | Murphy, Patrick (D) |
| GILLESOLE, GEORGE ANN ANN | ARTIST | 10/15/2016 | $25.00 | Murphy, Patrick (D) |
| GILLESPIE, GEORGE | ARTIST | 10/22/2016 | $25.00 | Murphy, Patrick (D) |
| GILLESPIE, GEORGE | ARTIST | 10/28/2016 | $25.00 | Murphy, Patrick (D) |
| GILLESPIE, GEORGE ANN | ARTIST | 5/28/2016 | $25.00 | Murphy, Patrick (D) |
| GILLESPIE, GEORGE ANN | ARTIST | 7/19/2016 | $25.00 | Brownley, Julia (D) |
| GILLESPIE, GEORGE ANN | ARTIST | 7/27/2016 | $25.00 | Murphy, Patrick (D) |
| GILLESPIE, GEORGE ANN | ARTIST | 7/28/2016 | $25.00 | Murphy, Patrick (D) |
| GILLESPIE, GEORGE ANN | ARTIST | 7/30/2016 | $5.00 | Murphy, Patrick (D) |
| GILLESPIE, GEORGE ANN | ARTIST | 7/30/2016 | $25.00 | Murphy, Patrick (D) |
| GILLESPIE, GEORGE ANN | ARTIST | 8/19/2016 | $25.00 | Brownley, Julia (D) |
| GILLESPIE, GEORGE ANN | ARTIST | 9/19/2016 | $25.00 | Brownley, Julia (D) |
| GILLESPIE, GEORGE ANN | ARTIST | 10/13/2016 | $25.00 | Masto, Catherine Cortez (D) |
| GILLESPIE, GEORGE ANN | ARTIST | 10/15/2016 | $25.00 | Murphy, Patrick (D) |
| GILLESPIE, GEORGE ANN | ARTIST | 10/15/2016 | $15.00 | Murphy, Patrick (D) |
| GILLESPIE, GEORGE ANN | ARTIST | 10/19/2016 | $25.00 | Brownley, Julia (D) |
| GILLESPIE, GEORGE ANN | ARTIST | 10/27/2016 | $25.00 | Murphy, Patrick (D) |
| GILLESPIE, GEORGE ANN | ARTIST | 10/29/2016 | $25.00 | Murphy, Patrick (D) |
| GILLESPIE, GEORGE ANN | ARTIST | 10/30/2016 | $5.00 | Murphy, Patrick (D) |
| GILLESPIE, GEORGE ANN | ARTIST | 11/5/2016 | $25.00 | Murphy, Patrick (D) |
| GILLESPIE, GEORGE ANN ANN | ARTIST | 10/15/2016 | $15.00 | Murphy, Patrick (D) |
| GILLESPIE, GEORGE ANN ANN | ARTIST | 10/15/2016 | $15.00 | Murphy, Patrick (D) |
| GLADSTONE, PETER | JACKSONVILLE SYMPHONY ASSOCIATION | 7/20/2016 | $5.00 | Clinton, Hillary (D) |
| GLADSTONE, PETER | JACKSONVILLE SYMPHONY ASSOCIATION | 7/20/2016 | $5.00 | Clinton, Hillary (D) |
| GLADSTONE, PETER | JACKSONVILLE SYMPHONY ASSOCIATION | 7/23/2016 | $25.00 | Clinton, Hillary (D) |
| GLADSTONE, PETER | JACKSONVILLE SYMPHONY ASSOCIATION | 7/23/2016 | $25.00 | Clinton, Hillary (D) |
| GLADSTONE, PETER | JACKSONVILLE SYMPHONY ASSOCIATION | 7/26/2016 | $70.00 | Clinton, Hillary (D) |
| GLADSTONE, PETER | JACKSONVILLE SYMPHONY ASSOCIATION | 7/27/2016 | $38.00 | Clinton, Hillary (D) |
| GLADSTONE, PETER | JACKSONVILLE SYMPHONY ASSOCIATION | 7/29/2016 | $38.00 | Clinton, Hillary (D) |
| GLADSTONE, PETER | JACKSONVILLE SYMPHONY ASSOCIATION | 8/27/2016 | $10.00 | Clinton, Hillary (D) |
| GLADSTONE, PETER | JACKSONVILLE SYMPHONY ASSOCIATION | 9/27/2016 | $38.00 | Clinton, Hillary (D) |
| GOMEZ, MODESTO | RETIRED | 10/22/2016 | $50.00 | Johnson, Ron (R) |
| GOMEZ, MODESTO | RETIRED | 10/22/2016 | $50.00 | Toomey, Pat (R) |
| GOMEZ, MODESTO | RETIRED | 10/22/2016 | $50.00 | Johnson, Ron (R) |
| GOMEZ, MODESTO | RETIRED | 10/22/2016 | $50.00 | Rubio, Marco (R) |
| GOMEZ, MODESTO | RETIRED | 11/2/2016 | $50.00 | Johnson, Ron (R) |
| GOMEZ, MODESTO | RETIRED | 11/2/2016 | $50.00 | Johnson, Ron (R) |
| GOMEZ, MODESTO | RETIRED | 11/2/2016 | $50.00 | Toomey, Pat (R) |
| GORDY, JOSEPH S | FLAGLER HOSPITAL | 3/31/2016 | $2,000.00 | Patty, Brandon (R) |
| GORDY, JOSEPH S | | 11/1/2016 | ($1,000.00) | Patty, Brandon (R) |
| GOWEN, WENDY | RETIRED | 8/1/2016 | $50.00 | Clinton, Hillary (D) |
| GOWEN, WENDY | RETIRED | 8/1/2016 | $50.00 | Clinton, Hillary (D) |
| GOWEN, WENDY | RETIRED | 8/8/2016 | $50.00 | Clinton, Hillary (D) |
| GOWEN, WENDY | RETIRED | 8/8/2016 | $50.00 | Clinton, Hillary (D) |
| GOWEN, WENDY | RETIRED | 8/26/2016 | $5.00 | Clinton, Hillary (D) |
| GOWEN, WENDY | RETIRED | 9/1/2016 | $50.00 | Clinton, Hillary (D) |
| GOWEN, WENDY | RETIRED | 9/1/2016 | $50.00 | Clinton, Hillary (D) |
| GOWEN, WENDY | RETIRED | 9/15/2016 | $38.00 | Clinton, Hillary (D) |
| GOWEN, WENDY | RETIRED | 9/18/2016 | $5.00 | Clinton, Hillary (D) |
| GOWEN, WENDY | RETIRED | 9/29/2016 | $50.00 | Clinton, Hillary (D) |
| GOWEN, WENDY | RETIRED | 10/1/2016 | $50.00 | Clinton, Hillary (D) |
| GOWEN, WENDY | RETIRED | 10/1/2016 | $50.00 | Clinton, Hillary (D) |
| GOWEN, WENDY | RETIRED | 11/1/2016 | $50.00 | Clinton, Hillary (D) |
| GOWEN, WENDY | RETIRED | 11/2/2016 | $50.00 | Clinton, Hillary (D) |
| GOWEN, WENDY | RETIRED | 11/8/2016 | $50.00 | Clinton, Hillary (D) |
| GRIGSBY, SUSAN | RETIRED | 2/26/2016 | $10.00 | Cruz, Ted (R) |
| GRIGSBY, SUSAN | RETIRED | 2/26/2016 | $100.00 | Cruz, Ted (R) |
| GRIGSBY, SUSAN | HOMEMAKER | 3/5/2016 | $100.00 | Cruz, Ted (R) |
| GRIGSBY, SUSAN | HOMEMAKER | 3/12/2016 | $100.00 | Cruz, Ted (R) |
| GRIGSBY, SUSAN | HOMEMAKER | 3/20/2016 | $100.00 | Cruz, Ted (R) |
| GRIGSBY, SUSAN T MRS | HOMEMAKER | 10/18/2016 | $250.00 | Cruz, Ted (R) |
| HALL, JAMES | AUDIOLOGIST/PROFESSOR | 7/21/2016 | $25.00 | Clinton, Hillary (D) |
| HALL, JAMES | AUDIOLOGIST/PROFESSOR | 7/28/2016 | $25.00 | Clinton, Hillary (D) |
| HALL, JAMES | AUDIOLOGIST/PROFESSOR | 8/21/2016 | $25.00 | Clinton, Hillary (D) |
| HALL, JAMES | AUDIOLOGIST/PROFESSOR | 9/21/2016 | $25.00 | Clinton, Hillary (D) |
| HALL, JAMES | AUDIOLOGIST/PROFESSOR | 10/21/2016 | $25.00 | Clinton, Hillary (D) |
| HALL, MARGIE | DEPT OF THE TREASURY | 7/28/2015 | $25.00 | Sanders, Bernie (D) |
| HALL, MARGIE | DEPT OF THE TREASURY | 7/28/2015 | $25.00 | Sanders, Bernie (D) |
| HALL, MARGIE | DEPT OF THE TREASURY | 8/27/2015 | $25.00 | Sanders, Bernie (D) |
| HALL, MARGIE | DEPT OF THE TREASURY | 8/27/2015 | $25.00 | Sanders, Bernie (D) |
| HALL, MARGIE | DEPT OF THE TREASURY | 8/28/2015 | $25.00 | Sanders, Bernie (D) |
| HALL, MARGIE | DEPT OF THE TREASURY | 8/28/2015 | $25.00 | Sanders, Bernie (D) |
| HALL, MARGIE | DEPT OF THE TREASURY | 9/27/2015 | $25.00 | Sanders, Bernie (D) |
| HALL, MARGIE | DEPT OF THE TREASURY | 9/27/2015 | $25.00 | Sanders, Bernie (D) |
| HALL, MARGIE | DEPT OF THE TREASURY | 9/28/2015 | $25.00 | Sanders, Bernie (D) |
| HALL, MARGIE | DEPT OF THE TREASURY | 9/28/2015 | $25.00 | Sanders, Bernie (D) |
| HALL, MARGIE | DEPT OF THE TREASURY | 10/27/2015 | $25.00 | Sanders, Bernie (D) |
| HALL, MARGIE | DEPT OF THE TREASURY | 10/27/2015 | $25.00 | Sanders, Bernie (D) |
| HALL, MARGIE | DEPT OF THE TREASURY | 10/28/2015 | $25.00 | Sanders, Bernie (D) |
| HALL, MARGIE | DEPT OF THE TREASURY | 10/28/2015 | $25.00 | Sanders, Bernie (D) |
| HALL, MARGIE | DEPT OF THE TREASURY | 11/27/2015 | $25.00 | Sanders, Bernie (D) |
| HALL, MARGIE | DEPT OF THE TREASURY | 11/27/2015 | $25.00 | Sanders, Bernie (D) |
| HALL, MARGIE | DEPT OF THE TREASURY | 11/28/2015 | $25.00 | Sanders, Bernie (D) |
| HALL, MARGIE | DEPT OF THE TREASURY | 11/28/2015 | $25.00 | Sanders, Bernie (D) |
| HALL, MARGIE | DEPT OF THE TREASURY | 12/27/2015 | $25.00 | Sanders, Bernie (D) |
| HALL, MARGIE | DEPT OF THE TREASURY | 12/27/2015 | $25.00 | Sanders, Bernie (D) |
| HALL, MARGIE | DEPT OF THE TREASURY | 12/28/2015 | $25.00 | Sanders, Bernie (D) |
| HALL, MARGIE | DEPT OF THE TREASURY | 12/28/2015 | $25.00 | Sanders, Bernie (D) |
| HALL, MARGIE | DEPT OF THE TREASURY | 1/27/2016 | $25.00 | Sanders, Bernie (D) |
| HALL, MARGIE | DEPT OF THE TREASURY | 1/27/2016 | $25.00 | Sanders, Bernie (D) |
| HALL, MARGIE | DEPT OF THE TREASURY | 1/28/2016 | $25.00 | Sanders, Bernie (D) |
| HALL, MARGIE | DEPT OF THE TREASURY | 1/28/2016 | $25.00 | Sanders, Bernie (D) |
| HALL, MARGIE | DEPT OF THE TREASURY | 2/25/2016 | $50.00 | Sanders, Bernie (D) |
| HALL, MARGIE | DEPT OF THE TREASURY | 2/27/2016 | $25.00 | Sanders, Bernie (D) |
| HALL, MARGIE | DEPT OF THE TREASURY | 2/27/2016 | $25.00 | Sanders, Bernie (D) |
| HALL, MARGIE | DEPT OF THE TREASURY | 2/28/2016 | $25.00 | Sanders, Bernie (D) |
| HALL, MARGIE | DEPT OF THE TREASURY | 2/28/2016 | $25.00 | Sanders, Bernie (D) |
| HARRISS, BARRY M | RETIRED | 10/21/2015 | $35.00 | Carson, Ben (R) |
| HARRISS, BARRY M | RETIRED | 10/24/2015 | $25.00 | Carson, Ben (R) |
| HARRISS, BARRY M | RETIRED | 10/27/2015 | $15.00 | Carson, Ben (R) |
| HARRISS, BARRY M | RETIRED | 11/7/2015 | $10.00 | Carson, Ben (R) |
| HARRISS, BARRY M | RETIRED | 11/13/2015 | $25.00 | Carson, Ben (R) |
| HARRISS, BARRY M | RETIRED | 12/2/2015 | $25.00 | Carson, Ben (R) |
| HARRISS, BARRY M | RETIRED | 12/5/2015 | $10.00 | Carson, Ben (R) |
| HARRISS, BARRY M | RETIRED | 12/14/2015 | $25.00 | Carson, Ben (R) |
| HARRISS, BARRY M | RETIRED | 1/13/2016 | $25.00 | Carson, Ben (R) |
| HARRISS, BARRY M | RETIRED | 1/22/2016 | $25.00 | Carson, Ben (R) |
| HARRISS, BARRY M | RETIRED | 1/29/2016 | $25.00 | Carson, Ben (R) |
| HARRISS, BARRY M | RETIRED | 2/5/2016 | $25.00 | Carson, Ben (R) |
| HERNANDEZ, JARED | NAVY RESERVE | 10/14/2016 | $100.00 | Kander, Jason (D) |
| HINMAN, DIANNA SUE | HOMEMAKER | 3/15/2016 | $2,600.00 | DeSantis, Ron (R) |
| HINMAN, DIANNA SUE | INFORMATION REQUESTED PER BEST EFFORTS | 8/8/2016 | $2,600.00 | Nehlen, Paul (R) |
| HINMAN, DIANNA SUE | | 8/9/2016 | $250.00 | Nehlen, Paul (R) |
| HINMAN, DIANNA SUE | ISLAND DOCTORS | 10/22/2016 | $2,700.00 | Smith, Glo (R) |
| HOLBORN, HUGH | AZALEA HEALTH | 6/2/2016 | $27.00 | Sanders, Bernie (D) |
| HOSTLER, DENIS | STATE OF FLORIDA | 10/21/2016 | $5.00 | Clinton, Hillary (D) |
| HOSTLER, DENIS | STATE OF FLORIDA | 11/7/2016 | $25.00 | Clinton, Hillary (D) |
| HOSTLER, DENIS | STATE OF FLORIDA | 11/8/2016 | $10.00 | Clinton, Hillary (D) |
| HUDSON, ROSLIND | UHS | 11/20/2015 | $300.00 | Toomey, Pat (R) |
| HUFFMAN, SUSAN | BODYWISE STUDIOS | 10/3/2016 | $25.00 | Masto, Catherine Cortez (D) |
| HUFFMAN, SUSAN | BODYWISE STUDIOS | 10/3/2016 | $25.00 | Harris, Kamala D (D) |
| HUFFMAN, SUSAN | BODYWISE STUDIOS | 10/4/2016 | $25.00 | Hassan, Maggie (D) |
| HUFFMAN, SUSAN | BODYWISE STUDIOS | 10/4/2016 | $15.00 | Bustos, Cheri (D) |
| HUFFMAN, SUSAN | BODYWISE STUDIOS | 10/15/2016 | $2.00 | Juneau, Denise (D) |
| HUFFMAN, SUSAN | BODYWISE STUDIOS | 10/15/2016 | $2.00 | Shkreli, Suzanna (D) |
| HUFFMAN, SUSAN | BODYWISE STUDIOS | 10/15/2016 | $2.00 | Sidie, Jay (D) |
| HUFFMAN, SUSAN | BODYWISE STUDIOS | 10/15/2016 | $2.00 | Eggman, Michael (D) |
| HUFFMAN, SUSAN | BODYWISE STUDIOS | 10/15/2016 | $2.00 | Plumb, John (D) |
| HUFFMAN, SUSAN | BODYWISE STUDIOS | 10/15/2016 | $2.00 | Caforio, Bryan (D) |
| HUFFMAN, SUSAN | BODYWISE STUDIOS | 10/15/2016 | $2.00 | Clements, Paul Colin (D) |
| HUFFMAN, SUSAN | BODYWISE STUDIOS | 10/15/2016 | $2.00 | Coleman, Lynn (D) |
| HUFFMAN, SUSAN | BODYWISE STUDIOS | 10/15/2016 | $2.00 | Shea-Porter, Carol (D) |
| HUFFMAN, SUSAN | BODYWISE STUDIOS | 10/15/2016 | $2.00 | Hartman, Christina (D) |
| HUFFMAN, SUSAN | BODYWISE STUDIOS | 10/15/2016 | $2.00 | Huerta, Emilio (D) |
| HUFFMAN, SUSAN | BODYWISE STUDIOS | 10/15/2016 | $2.00 | Dittmar, Jane (D) |
| HUFFMAN, SUSAN | BODYWISE STUDIOS | 10/15/2016 | $2.00 | Applegate, Douglas L (D) |
| HUFFMAN, SUSAN | BODYWISE STUDIOS | 10/17/2016 | $50.00 | Applegate, Douglas L (D) |
| JANE, EMMA | STATE OF FLORIDA | 6/2/2016 | $27.00 | Sanders, Bernie (D) |
| JANE, EMMA | STATE OF FLORIDA | 6/8/2016 | $7.00 | Sanders, Bernie (D) |
| JANE, EMMA | STATE OF FLORIDA | 6/8/2016 | $7.00 | Sanders, Bernie (D) |
| JANE, EMMA | STATE OF FLORIDA | 6/30/2016 | $15.00 | Sanders, Bernie (D) |
| JANE, EMMA | STATE OF FLORIDA | 6/30/2016 | $1.00 | Sanders, Bernie (D) |
| JANE, EMMA | STATE OF FLORIDA | 10/18/2016 | $4.00 | McGinty, Katie (D) |
| JANE, EMMA | STATE OF FLORIDA | 10/18/2016 | $4.00 | Hassan, Maggie (D) |
| JANE, EMMA | STATE OF FLORIDA | 10/18/2016 | $4.00 | Masto, Catherine Cortez (D) |
| JAQUETT, HAROLD | RETIRED | 6/29/2016 | $28.00 | Trump, Donald (R) |
| JENSEN, ANNIE E | DESIGNER | 10/17/2016 | $200.00 | Trump, Donald (R) |
| JOHNSON, GREGORY W | RETIRED | 7/31/2015 | $500.00 | Graham, Gwen (D) |
| JOHNSON, GREGORY W | RETIRED | 8/31/2015 | $500.00 | Graham, Gwen (D) |
| JOHNSON, GREGORY W | RETIRED | 10/31/2015 | $500.00 | Graham, Gwen (D) |
| JONES, ELIZABETH | INFORMATION REQUESTED | 8/19/2016 | $100.00 | Clinton, Hillary (D) |
| JONES, ELIZABETH | RETIRED | 9/26/2016 | $100.00 | Clinton, Hillary (D) |
| KAPPELMANN, ROBERT L MR | INFORMATION REQUESTED | 7/12/2016 | $80.00 | Trump, Donald (R) |
| KENT, MATTHEW | MAS HVAC | 12/19/2015 | $10.00 | Sanders, Bernie (D) |
| KENT, MATTHEW | MAS HVAC | 1/19/2016 | $10.00 | Sanders, Bernie (D) |
| KENT, MATTHEW | MAS HVAC | 2/19/2016 | $10.00 | Sanders, Bernie (D) |
| KENT, MATTHEW | MAS HVAC | 2/29/2016 | $35.00 | Sanders, Bernie (D) |
| KENT, MATTHEW | MAS HVAC | 4/19/2016 | $10.00 | Sanders, Bernie (D) |
| KILLEBREW, JESSE | ALSOP COMPANIES | 6/1/2016 | $2,700.00 | Tanzler, Hans III (R) |
| KING, MONA E | INFORMATION REQUESTED | 7/11/2016 | $80.00 | Trump, Donald (R) |
| KINNALY, EUGENE | B.DOBIES M.D. | 10/30/2015 | $25.00 | Rubio, Marco (R) |
| KINNALY, EUGENE | B.DOBIES M.D. | 11/20/2015 | $25.00 | Rubio, Marco (R) |
| KINNALY, EUGENE | BARRY DOBIES M.D. | 1/25/2016 | $25.00 | Rubio, Marco (R) |
| KINNALY, EUGENE | BARRY DOBIES M.D. | 2/13/2016 | $25.00 | Rubio, Marco (R) |
| KINNALY, EUGENE | BARRY DOBIES M.D. | 2/19/2016 | $25.00 | Rubio, Marco (R) |
| KINNALY, GENE | ISLAND DOCTORS | 1/16/2016 | $25.00 | Rubio, Marco (R) |
| KINNALY, GENE | ISLAND DOCTORS | 2/16/2016 | $25.00 | Rubio, Marco (R) |
| KINNALY, GENE | ISLAND DOCTORS | 3/16/2016 | $25.00 | Rubio, Marco (R) |
| KINNALY, GENE | ISLAND DOCTORS | 4/16/2016 | $25.00 | Rubio, Marco (R) |
| KLAFFKA, DAWN | STAPLES | 10/18/2016 | $20.00 | Clinton, Hillary (D) |
| KLAFFKA, DAWN | STAPLES | 10/24/2016 | $25.00 | Clinton, Hillary (D) |
| KLAFFKA, DAWN | STAPLES | 10/27/2016 | $25.00 | Clinton, Hillary (D) |
| KLAFFKA, DAWN | STAPLES | 10/27/2016 | $37.00 | Clinton, Hillary (D) |
| KLAFFKA, DAWN | STAPLES | 10/28/2016 | $37.00 | Clinton, Hillary (D) |
| KLAFFKA, DAWN | STAPLES | 10/30/2016 | $25.00 | Clinton, Hillary (D) |
| KLAFFKA, DAWN | STAPLES | 10/31/2016 | $37.00 | Clinton, Hillary (D) |
| KLAFFKA, DAWN | STAPLES | 11/3/2016 | $37.00 | Clinton, Hillary (D) |
| KLAFFKA, DAWN | STAPLES | 11/6/2016 | $25.00 | Clinton, Hillary (D) |
| KLAFFKA, DAWN | STAPLES | 11/7/2016 | $25.00 | Clinton, Hillary (D) |
| LAKE, BENJAMIN | UNITED METHODIST CHURCH | 11/2/2016 | $100.00 | Clinton, Hillary (D) |
| LANE, CAMPAU | RETIRED | 9/10/2016 | $15.00 | Rubio, Marco (R) |
| LARROUDE, JUAN B | RETIRED | 1/26/2016 | $100.00 | Ryan, Paul (R) |
| LARROUDE, JUAN B | RETIRED | 9/6/2016 | $200.00 | Ryan, Paul (R) |
| LARROUDE, JUAN B | RETIRED | 9/29/2016 | $100.00 | Ryan, Paul (R) |
| LARROUDE, JUAN B MR | RETIRED | 6/16/2015 | $250.00 | Rubio, Marco (R) |
| LARROUDE, JUAN B MR | RETIRED | 9/8/2015 | $250.00 | Carson, Ben (R) |
| LARROUDE, JUAN B MR | RETIRED | 9/14/2015 | $250.00 | Rubio, Marco (R) |
| LARROUDE, JUAN B MR | RETIRED | 9/27/2015 | $250.00 | Rubio, Marco (R) |
| LARROUDE, JUAN B MR | RETIRED | 11/12/2015 | $50.00 | Rubio, Marco (R) |
| LARROUDE, JUAN B MR | RETIRED | 11/21/2015 | $100.00 | Rubio, Marco (R) |
| LARROUDE, JUAN B MR | RETIRED | 11/30/2015 | $100.00 | Cruz, Ted (R) |
| LARROUDE, JUAN B MR | RETIRED | 12/13/2015 | $100.00 | Cruz, Ted (R) |
| LARROUDE, JUAN B MR | RETIRED | 12/31/2015 | $100.00 | Cruz, Ted (R) |
| LARROUDE, JUAN B MR | RETIRED | 5/11/2016 | $200.00 | DeSantis, Ron (R) |
| LARROUDE, JUAN B MR | RETIRED | 7/13/2016 | $250.00 | Rubio, Marco (R) |
| LARROUDE, JUAN B MR | RETIRED | 9/25/2016 | $250.00 | Rubio, Marco (R) |
| LARROUDE, JUAN B MR | RETIRED | 9/25/2016 | $250.00 | Rubio, Marco (R) |
| LARROUDE, JUAN B MR | RETIRED | 9/27/2016 | $100.00 | Rubio, Marco (R) |
| LARROUDE, JUAN B MR | RETIRED | 9/30/2016 | $200.00 | DeSantis, Ron (R) |
| LARROUDE, JUAN B, MR, | RETIRED | 9/25/2016 | $250.00 | Rubio, Marco (R) |
| LARROUDE, JUAN MR | RETIRED | 1/4/2016 | $125.00 | DeSantis, Ron (R) |
| LARROUDE, JUAN MR B, MR, | RETIRED | 9/25/2016 | $250.00 | Rubio, Marco (R) |
| LARROUDE, JUAN MR B, MR, | RETIRED | 9/27/2016 | $100.00 | Rubio, Marco (R) |
| LAWRIE, IRENE | RETIRED | 7/20/2016 | $100.00 | Trump, Donald (R) |
| LEE, JAMES | NOT EMPLOYED | 4/3/2016 | $15.00 | Sanders, Bernie (D) |
| LEE, JAMES | NOT EMPLOYED | 4/5/2016 | $100.00 | Sanders, Bernie (D) |
| LEE, JAMES | NOT EMPLOYED | 4/10/2016 | $100.00 | Sanders, Bernie (D) |
| LEE, JAMES | NOT EMPLOYED | 4/19/2016 | $100.00 | Sanders, Bernie (D) |
| LONG, THOMAS | Artist | 4/6/2016 | $15.00 | Sanders, Bernie (D) |
| LONG, THOMAS | Artist | 4/6/2016 | $20.00 | Sanders, Bernie (D) |
| LONG, THOMAS | Artist | 4/18/2016 | $15.00 | Sanders, Bernie (D) |
| LONG, THOMAS | ARTIST | 4/20/2016 | $50.00 | Sanders, Bernie (D) |
| LONG, THOMAS | ARTIST | 5/15/2016 | $50.00 | Sanders, Bernie (D) |
| LONG, THOMAS | ARTIST | 5/18/2016 | $15.00 | Sanders, Bernie (D) |
| LONG, THOMAS | ARTIST | 6/11/2016 | $50.00 | Sanders, Bernie (D) |
| LONG, THOMAS | ARTIST | 6/14/2016 | $54.00 | Sanders, Bernie (D) |
| LONG, THOMAS | ARTIST | 6/18/2016 | $15.00 | Sanders, Bernie (D) |
| LONG, THOMAS | ARTIST | 7/14/2016 | $54.00 | Sanders, Bernie (D) |
| LONG, THOMAS | ARTIST | 7/18/2016 | $15.00 | Sanders, Bernie (D) |
| LOVE, JOSHUA | CIGNA | 12/16/2015 | $15.00 | Cruz, Ted (R) |
| LOVE, JOSHUA | CIGNA | 12/16/2015 | $250.00 | Cruz, Ted (R) |
| LOVING, JOAN B MS | RETIRED | 7/15/2015 | $100.00 | Carson, Ben (R) |
| LOVING, JOAN B MS | RETIRED | 9/14/2015 | $100.00 | Carson, Ben (R) |
| LOVING, JOAN B MS | INFORMATION REQUESTED | 7/6/2016 | $80.00 | Trump, Donald (R) |
| LOWTHER, DAVID | COORDINATE SOLUTIONS | 4/13/2016 | $25.00 | Sanders, Bernie (D) |
| MAETOZO, MATTHEW G DR | RETIRED | 7/11/2016 | $40.00 | Trump, Donald (R) |
| MAINS, SAMANTHA | NOT EMPLOYED | 10/18/2016 | $1.00 | Nelson, Tom (D) |
| MAINS, SAMANTHA | NOT EMPLOYED | 10/18/2016 | $1.00 | Nolan, Rick (D) |
| MAINS, SAMANTHA | NOT EMPLOYED | 10/18/2016 | $1.00 | Barragan, Nanette (D) |
| MAINS, SAMANTHA | NOT EMPLOYED | 10/18/2016 | $1.00 | Carroll, Morgan (D) |
| MANSUR, GAIL T MS | OCCUPATIONAL THERAPIST | 7/11/2016 | $160.00 | Trump, Donald (R) |
| MANSUR, SIDNEY | SELF-EMPLOYED | 10/3/2016 | $400.00 | Trump, Donald (R) |
| MARKS, LYNDA D MS | INFORMATION REQUESTED | 7/6/2016 | $80.00 | Trump, Donald (R) |
| MARSCHALL, THOMAS W | RETIRED | 9/7/2016 | $960.00 | Trump, Donald (R) |
| MARSCHALL, THOMAS W | RETIRED | 9/7/2016 | $960.00 | Trump, Donald (R) |
| MASON, GRAY | CAMACHEE HARBOR CONSULTING | 2/15/2016 | $250.00 | Murphy, Patrick (D) |
| MASON, GRAY | CAMACHEE HARBOR CONSULTING | 3/15/2016 | $250.00 | Murphy, Patrick (D) |
| MASON, GRAY | CAMACHEE HARBOR CONSULTING | 4/15/2016 | $250.00 | Murphy, Patrick (D) |
| MASON, GRAY | CAMACHEE HARBOR CONSULTING | 5/15/2016 | $250.00 | Murphy, Patrick (D) |
| MASON, GRAY | CAMACHEE HARBOR CONSULTING | 6/15/2016 | $250.00 | Murphy, Patrick (D) |
| MC QUAIG, MELVIN A MR | OWNER | 7/6/2016 | $80.00 | Trump, Donald (R) |
| MCCARTHY, MARY E DR | INFORMATION REQUESTED | 7/12/2016 | $24.00 | Trump, Donald (R) |
| MCCARTHY, MICHAEL | RS&H, INC. | 2/6/2016 | $500.00 | Sanders, Bernie (D) |
| MCCOMB, WILLIAM | HISTORIC TOURS OF AMERICA | 5/11/2016 | $5.00 | Murphy, Patrick (D) |
| MCCOMB, WILLIAM | HISTORIC TOURS OF AMERICA | 5/21/2016 | $5.00 | Murphy, Patrick (D) |
| MCCOMB, WILLIAM | HISTORIC TOURS OF AMERICA | 5/30/2016 | $5.00 | Kirkpatrick, Ann (D) |
| MCCOMB, WILLIAM | HISTORIC TOURS OF AMERICA | 10/9/2016 | $5.00 | Murphy, Patrick (D) |
| MCCOMB, WILLIAM | HISTORIC TOURS OF AMERICA | 10/9/2016 | $5.00 | Pelosi, Nancy (D) |
| MCCOMB, WILLIAM | HISTORIC TOURS OF AMERICA | 10/11/2016 | $5.00 | Murphy, Patrick (D) |
| MCCOMB, WILLIAM | HISTORIC TOURS OF AMERICA | 10/14/2016 | $3.00 | Eggman, Michael (D) |
| MCCOMB, WILLIAM | HISTORIC TOURS OF AMERICA | 10/14/2016 | $3.00 | Plumb, John (D) |
| MCCOMB, WILLIAM | HISTORIC TOURS OF AMERICA | 10/14/2016 | $3.00 | Coleman, Lynn (D) |
| MCCOMB, WILLIAM | HISTORIC TOURS OF AMERICA | 10/15/2016 | $5.00 | Strickland, Ted (D) |
| MCCOMB, WILLIAM | HISTORIC TOURS OF AMERICA | 10/19/2016 | $3.00 | Murphy, Patrick (D) |
| MCDOWELL, JEAN | COORDINATE SOLUTIONS | 2/29/2016 | $1,000.00 | Sanders, Bernie (D) |
| MCGARVEY, MATTHEW J MR | | 9/19/2016 | $500.00 | Trump, Donald (R) |
| MCGUINNESS, A J | CASA VERDE 501 LLC | 6/30/2016 | $250.00 | DeSantis, Ron (R) |
| MCVADON, CHARLES | | 8/4/2016 | $250.00 | Nehlen, Paul (R) |
| MEYERS, CHARLES STEPEHEN | | 3/15/2016 | ($42.00) | Anthony, Malcolm (R) |
| MINTZ, RENEE | NOT EMPLOYED | 5/21/2016 | $13.00 | Sanders, Bernie (D) |
| MINTZ, RENEE | NOT EMPLOYED | 6/29/2016 | $27.00 | Sanders, Bernie (D) |
| MITCHELL, STEVE | NOT EMPLOYED | 4/9/2016 | $54.00 | Sanders, Bernie (D) |
| MITCHELL, STEVE | NOT EMPLOYED | 5/15/2016 | $50.00 | Sanders, Bernie (D) |
| MOORE, PATRICIA MRS | RETIRED | 10/19/2015 | $75.00 | Carson, Ben (R) |
| MOORE, PATRICIA MRS | RETIRED | 11/10/2015 | $100.00 | Carson, Ben (R) |
| MOORE, PATRICIA MRS | RETIRED | 12/11/2015 | $100.00 | Carson, Ben (R) |
| MOORE, PATRICIA MRS | RETIRED | 1/12/2016 | $100.00 | Carson, Ben (R) |
| MOORE, PATRICIA MRS | RETIRED | 2/11/2016 | $100.00 | Carson, Ben (R) |
| MOTES, RICHARD B MR | REPUBLIC AIRLINES | 7/6/2016 | $28.00 | Trump, Donald (R) |
| MULDOWNEY, MARY | RETIRED | 10/5/2016 | $5.00 | Murphy, Patrick (D) |
| MULL, RUTH A MS | RETIRED | 7/11/2016 | $40.00 | Trump, Donald (R) |
| NIXON-WITT, CINDY | EXECUTIVE COACH/CONSULTANT | 7/21/2016 | $75.00 | Clinton, Hillary (D) |
| NIXON-WITT, CINDY | EXECUTIVE COACH/CONSULTANT | 7/21/2016 | $75.00 | Clinton, Hillary (D) |
| NIXON-WITT, CINDY | EXECUTIVE COACH/CONSULTANT | 7/30/2016 | $100.00 | Clinton, Hillary (D) |
| NIXON-WITT, CINDY | EXECUTIVE COACH/CONSULTANT | 9/10/2016 | $75.00 | Clinton, Hillary (D) |
| NOLOBOFF, NANCY | NOT EMPLOYED | 10/3/2016 | $5.00 | Duckworth, Tammy (D) |
| NOLOBOFF, NANCY | NOT EMPLOYED | 10/10/2016 | $10.00 | Duckworth, Tammy (D) |
| NOLOBOFF, NANCY | NOT EMPLOYED | 10/12/2016 | $1.00 | Duckworth, Tammy (D) |
| NOLOBOFF, NANCY | NOT EMPLOYED | 10/12/2016 | $1.00 | Hassan, Maggie (D) |
| NOLOBOFF, NANCY | NOT EMPLOYED | 10/12/2016 | $1.00 | Feingold, Russ (D) |
| NOLOBOFF, NANCY | NOT EMPLOYED | 10/14/2016 | $2.00 | Duckworth, Tammy (D) |
| NOLOBOFF, NANCY | NOT EMPLOYED | 10/14/2016 | $2.00 | Warren, Elizabeth (D) |
| NOLOBOFF, NANCY | NOT EMPLOYED | 10/14/2016 | $2.00 | Hassan, Maggie (D) |
| NOLOBOFF, NANCY | NOT EMPLOYED | 10/16/2016 | $2.00 | Feingold, Russ (D) |
| NOLOBOFF, NANCY | NOT EMPLOYED | 10/16/2016 | $2.00 | Warren, Elizabeth (D) |
| NORTH, JEAN | RETIRED | 10/4/2016 | $200.00 | Trump, Donald (R) |
| NORVIN, SONDRA K MS | INFORMATION REQUESTED | 7/1/2016 | $40.00 | Trump, Donald (R) |
| O'SHEA, CHRISTOPHER | SIGNATOR INVESTORS,INC. | 6/29/2016 | $80.00 | Trump, Donald (R) |
| OTTO, CARRIE | SHADE AMERICA, INC. | 9/27/2016 | $100.00 | Trump, Donald (R) |
| OTTO, CARRIE | SHADE AMERICA, INC. | 10/27/2016 | $100.00 | Trump, Donald (R) |
| PAXTON, WILLIAM T | NOT EMPLOYED | 4/16/2016 | $27.00 | Sanders, Bernie (D) |
| PAXTON, WILLIAM T | NOT EMPLOYED | 5/4/2016 | $27.00 | Sanders, Bernie (D) |
| PAXTON, WILLIAM T | NOT EMPLOYED | 5/20/2016 | $25.00 | Sanders, Bernie (D) |
| PAXTON, WILLIAM T | NOT EMPLOYED | 6/19/2016 | $27.00 | Sanders, Bernie (D) |
| PAYNE, FRED | SAFETARP CORP. | 9/16/2015 | $1,000.00 | Carson, Ben (R) |
| PAYNE, FRED | SAFETARP CORP. | 1/28/2016 | $250.00 | Carson, Ben (R) |
| PAYNE, FRED | SAFETARP CORP. | 2/2/2016 | $50.00 | Carson, Ben (R) |
| PHILLIPS, LESLIE | RETIRED | 10/4/2016 | $36.00 | Clinton, Hillary (D) |
| PHILLIPS, LESLIE | RETIRED | 10/19/2016 | $21.00 | Clinton, Hillary (D) |
| PHILLIPS, LESLIE | RETIRED | 10/19/2016 | $10.00 | Clinton, Hillary (D) |
| PHILLIPS, LESLIE | RETIRED | 10/21/2016 | $41.00 | Clinton, Hillary (D) |
| PHILLIPS, LESLIE | RETIRED | 10/22/2016 | $41.00 | Clinton, Hillary (D) |
| PHILLIPS, LESLIE | RETIRED | 10/29/2016 | $21.00 | Clinton, Hillary (D) |
| PHILLIPS, LESLIE | RETIRED | 10/31/2016 | $5.00 | Clinton, Hillary (D) |
| PHILLIPS, LESLIE | RETIRED | 11/3/2016 | $10.00 | Clinton, Hillary (D) |
| PHILLIPS, LESLIE | RETIRED | 11/3/2016 | $10.00 | Clinton, Hillary (D) |
| PHILLIPS, LESLIE | RETIRED | 11/6/2016 | $15.00 | Clinton, Hillary (D) |
| PHILLIPS, LESLIE | RETIRED | 11/7/2016 | $5.00 | Clinton, Hillary (D) |
| PHILLIPS, LESLIE | RETIRED | 11/7/2016 | $5.00 | Clinton, Hillary (D) |
| QUINN, ELAINE | NONESELF | 4/10/2016 | $15.00 | Sanders, Bernie (D) |
| QUINN, ELAINE | NONESELF | 4/22/2016 | $15.00 | Sanders, Bernie (D) |
| QUINN, ELAINE | NONESELF | 4/30/2016 | $15.00 | Sanders, Bernie (D) |
| QUINN, ELAINE | NONESELF | 5/4/2016 | $10.00 | Sanders, Bernie (D) |
| QUINN, ELAINE | NONESELF | 5/19/2016 | $7.00 | Sanders, Bernie (D) |
| RADZINSKI, TERESA A | US TRUST | 9/30/2016 | $2,700.00 | Rubio, Marco (R) |
| RADZINSKI, TERESA A | US TRUST | 9/30/2016 | $2,700.00 | Rubio, Marco (R) |
| RANDLE, MARCELA | RETIRED | 7/13/2016 | $250.00 | Clinton, Hillary (D) |
| RANDLE, MARCELA | RETIRED | 7/20/2016 | $50.00 | Clinton, Hillary (D) |
| RANDLE, MARCELA | RETIRED | 7/20/2016 | $50.00 | Clinton, Hillary (D) |
| RANDLE, MARCELA | RETIRED | 7/22/2016 | $50.00 | Clinton, Hillary (D) |
| RANDLE, MARCELA | RETIRED | 7/22/2016 | $50.00 | Clinton, Hillary (D) |
| RANDLE, MARCELA | RETIRED | 7/22/2016 | $50.00 | Clinton, Hillary (D) |
| RANDLE, MARCELA | RETIRED | 7/23/2016 | $25.00 | Clinton, Hillary (D) |
| RANDLE, MARCELA | RETIRED | 7/25/2016 | $10.00 | Clinton, Hillary (D) |
| RANDLE, MARCELA | RETIRED | 7/27/2016 | $25.00 | Clinton, Hillary (D) |
| RANDLE, MARCELA | RETIRED | 7/29/2016 | $25.00 | Clinton, Hillary (D) |
| RANDLE, MARCELA | RETIRED | 8/2/2016 | $25.00 | Clinton, Hillary (D) |
| RANDLE, MARCELA | RETIRED | 8/5/2016 | $100.00 | Clinton, Hillary (D) |
| RANDLE, MARCELA | RETIRED | 8/12/2016 | $250.00 | Clinton, Hillary (D) |
| RANDLE, MARCELA | RETIRED | 8/12/2016 | $100.00 | Clinton, Hillary (D) |
| RANDLE, MARCELA | RETIRED | 8/31/2016 | $100.00 | Clinton, Hillary (D) |
| RANDLE, MARCELA | RETIRED | 9/12/2016 | $116.00 | Clinton, Hillary (D) |
| RANDLE, MARCELA | RETIRED | 9/16/2016 | $100.00 | Clinton, Hillary (D) |
| RANDLE, MARCELA | RETIRED | 9/20/2016 | $10.00 | Clinton, Hillary (D) |
| RANDLE, MARCELA | RETIRED | 9/30/2016 | $50.00 | Clinton, Hillary (D) |
| RANDLE, MARCELA | RETIRED | 10/4/2016 | $5.00 | Clinton, Hillary (D) |
| RANDLE, MARCELA | RETIRED | 10/25/2016 | $100.00 | Clinton, Hillary (D) |
| RANDLE, MARCELA | RETIRED | 10/31/2016 | $50.00 | Clinton, Hillary (D) |
| RANDLE, MARCELA | RETIRED | 11/1/2016 | $30.00 | Clinton, Hillary (D) |
| RANDLE, MARCELA | RETIRED | 11/7/2016 | $150.00 | Clinton, Hillary (D) |
| REED, PHILLIP | SALES | 11/4/2015 | $500.00 | Cruz, Ted (R) |
| REED, PHILLIP | SALES | 11/30/2015 | $250.00 | Cruz, Ted (R) |
| REYNOLDS, KATHLEEN | NOT EMPLOYED | 10/5/2016 | $5.00 | Murphy, Patrick (D) |
| REYNOLDS, KATHLEEN | NOT EMPLOYED | 10/5/2016 | $5.00 | Brownley, Julia (D) |
| REYNOLDS, KATHLEEN | NOT EMPLOYED | 10/13/2016 | $50.00 | Murphy, Patrick (D) |
| REYNOLDS, KATHLEEN | NOT EMPLOYED | 10/17/2016 | $2.00 | Shkreli, Suzanna (D) |
| REYNOLDS, KATHLEEN | NOT EMPLOYED | 10/17/2016 | $2.00 | Dittmar, Jane (D) |
| REYNOLDS, KATHLEEN | NOT EMPLOYED | 10/17/2016 | $2.00 | Eggman, Michael (D) |
| REYNOLDS, KATHLEEN | NOT EMPLOYED | 10/17/2016 | $10.00 | Murphy, Patrick (D) |
| REYNOLDS, KATHLEEN | NOT EMPLOYED | 10/17/2016 | $2.00 | Plumb, John (D) |
| REYNOLDS, KATHLEEN | NOT EMPLOYED | 10/17/2016 | $2.00 | Caforio, Bryan (D) |
| REYNOLDS, KATHLEEN | NOT EMPLOYED | 10/17/2016 | $2.00 | Clements, Paul Colin (D) |
| REYNOLDS, KATHLEEN | NOT EMPLOYED | 10/17/2016 | $2.00 | Applegate, Douglas L (D) |
| REYNOLDS, KATHLEEN | NOT EMPLOYED | 10/17/2016 | $2.00 | Shea-Porter, Carol (D) |
| REYNOLDS, KATHLEEN | NOT EMPLOYED | 10/17/2016 | $2.00 | Sidie, Jay (D) |
| REYNOLDS, KATHLEEN | NOT EMPLOYED | 10/17/2016 | $2.00 | Hartman, Christina (D) |
| REYNOLDS, KATHLEEN | NOT EMPLOYED | 10/17/2016 | $2.00 | Huerta, Emilio (D) |
| REYNOLDS, KATHLEEN | NOT EMPLOYED | 10/17/2016 | $2.00 | Juneau, Denise (D) |
| REYNOLDS, KATHLEEN | NOT EMPLOYED | 10/17/2016 | $2.00 | Coleman, Lynn (D) |
| REYNOLDS, KATHLEEN | NOT EMPLOYED | 10/18/2016 | $25.00 | Kirkpatrick, Ann (D) |
| REYNOLDS, KATHLEEN | NOT EMPLOYED | 10/18/2016 | $25.00 | Murphy, Patrick (D) |
| RICHARDSON, BILLY | RETIRED | 8/11/2016 | $80.00 | Trump, Donald (R) |
| ROACH, JESSE W | INFORMATION REQUESTED | 7/12/2016 | $28.00 | Trump, Donald (R) |
| ROBSON, TERESA MS | INFORMATION REQUESTED | 7/11/2016 | $28.00 | Trump, Donald (R) |
| ROCKER, MARGARET | RETIRED | 4/28/2016 | $19.00 | Clinton, Hillary (D) |
| ROCKER, MARGARET | RETIRED | 4/29/2016 | $5.00 | Clinton, Hillary (D) |
| ROCKER, MARGARET | RETIRED | 4/29/2016 | $19.00 | Clinton, Hillary (D) |
| ROCKER, MARGARET | RETIRED | 5/28/2016 | $19.00 | Clinton, Hillary (D) |
| ROCKER, MARGARET | RETIRED | 5/29/2016 | $5.00 | Clinton, Hillary (D) |
| ROCKER, MARGARET | RETIRED | 6/28/2016 | $19.00 | Clinton, Hillary (D) |
| ROCKER, MARGARET | RETIRED | 6/29/2016 | $5.00 | Clinton, Hillary (D) |
| ROCKER, MARGARET | RETIRED | 6/30/2016 | $19.00 | Clinton, Hillary (D) |
| ROCKER, MARGARET | RETIRED | 6/30/2016 | $12.00 | Clinton, Hillary (D) |
| ROCKER, MARGARET | RETIRED | 7/18/2016 | $25.00 | Clinton, Hillary (D) |
| ROCKER, MARGARET | RETIRED | 7/26/2016 | $25.00 | Clinton, Hillary (D) |
| ROCKER, MARGARET | RETIRED | 7/28/2016 | $19.00 | Clinton, Hillary (D) |
| ROCKER, MARGARET | RETIRED | 7/29/2016 | $5.00 | Clinton, Hillary (D) |
| ROCKER, MARGARET | RETIRED | 7/31/2016 | $19.00 | Clinton, Hillary (D) |
| ROCKER, MARGARET | RETIRED | 8/5/2016 | $10.00 | Clinton, Hillary (D) |
| ROCKER, MARGARET | RETIRED | 8/5/2016 | $19.00 | Clinton, Hillary (D) |
| ROCKER, MARGARET | RETIRED | 8/9/2016 | $10.00 | Clinton, Hillary (D) |
| ROCKER, MARGARET | RETIRED | 8/18/2016 | $25.00 | Clinton, Hillary (D) |
| ROCKER, MARGARET | RETIRED | 8/28/2016 | $19.00 | Clinton, Hillary (D) |
| ROCKER, MARGARET | RETIRED | 8/29/2016 | $5.00 | Clinton, Hillary (D) |
| ROCKER, MARGARET | RETIRED | 8/31/2016 | $19.00 | Clinton, Hillary (D) |
| ROCKER, MARGARET | RETIRED | 9/15/2016 | $19.00 | Clinton, Hillary (D) |
| ROCKER, MARGARET | RETIRED | 9/18/2016 | $25.00 | Clinton, Hillary (D) |
| ROCKER, MARGARET | RETIRED | 9/28/2016 | $19.00 | Clinton, Hillary (D) |
| ROCKER, MARGARET | RETIRED | 9/29/2016 | $5.00 | Clinton, Hillary (D) |
| ROCKER, MARGARET | RETIRED | 9/30/2016 | $25.00 | Clinton, Hillary (D) |
| ROCKER, MARGARET | RETIRED | 10/18/2016 | $25.00 | Clinton, Hillary (D) |
| ROCKER, MARGARET C | RETIRED | 10/28/2016 | $19.00 | Clinton, Hillary (D) |
| ROCKER, MARGARET C | RETIRED | 10/31/2016 | $10.00 | Clinton, Hillary (D) |
| ROLLO, CATHERINE | RETIRED | 6/28/2016 | $28.00 | Trump, Donald (R) |
| ROSE, CELIA R MRS | | 12/29/2015 | $200.00 | Rubio, Marco (R) |
| ROUNDS, JACK | RETIRED | 6/17/2016 | $80.00 | Trump, Donald (R) |
| ROUNDS, JACK | RETIRED | 6/30/2016 | $40.00 | Trump, Donald (R) |
| ROUNDS, JACK | RETIRED | 8/2/2016 | $25.00 | Ryan, Paul (R) |
| ROUNDS, JACK | RETIRED | 9/9/2016 | $100.00 | Trump, Donald (R) |
| ROUNDS, JACK | RETIRED | 9/9/2016 | $100.00 | Trump, Donald (R) |
| ROUNDS, JACK | RETIRED | 10/9/2016 | $100.00 | Trump, Donald (R) |
| RUDD-CAMERON, LORI | MEMORIAL | 7/9/2016 | $8.00 | Trump, Donald (R) |
| RUIZ-BROWN, MYRNA | RETIRED | 5/6/2016 | $25.00 | Clinton, Hillary (D) |
| RUIZ-BROWN, MYRNA | RETIRED | 5/27/2016 | $50.00 | Clinton, Hillary (D) |
| RUIZ-BROWN, MYRNA | RETIRED | 6/23/2016 | $50.00 | Clinton, Hillary (D) |
| RUIZ-BROWN, MYRNA | RETIRED | 6/30/2016 | $75.00 | Clinton, Hillary (D) |
| RUIZ-BROWN, MYRNA | RETIRED | 7/27/2016 | $25.00 | Clinton, Hillary (D) |
| RUIZ-BROWN, MYRNA | RETIRED | 7/31/2016 | $60.00 | Clinton, Hillary (D) |
| RUIZ-BROWN, MYRNA | RETIRED | 8/15/2016 | $50.00 | Clinton, Hillary (D) |
| RUIZ-BROWN, MYRNA | RETIRED | 9/14/2016 | $40.00 | Clinton, Hillary (D) |
| RUIZ-BROWN, MYRNA | RETIRED | 9/20/2016 | $50.00 | Clinton, Hillary (D) |
| RUIZ-BROWN, MYRNA | RETIRED | 9/28/2016 | $75.00 | Clinton, Hillary (D) |
| RUIZ-BROWN, MYRNA | RETIRED | 10/18/2016 | $75.00 | Clinton, Hillary (D) |
| RUIZ-BROWN, MYRNA | RETIRED | 10/29/2016 | $50.00 | Clinton, Hillary (D) |
| RUIZ-BROWN, MYRNA | RETIRED | 11/3/2016 | $25.00 | Clinton, Hillary (D) |
| RUMRELL, RICHARD | ATTORNEY | 3/30/2016 | $500.00 | Garcia, Joe (D) |
| SCHILLING, PAUL | PHYSICIAN | 4/11/2016 | $250.00 | Brown, Sakima (R) |
| SCHILLING, PAUL | SWLF | 8/7/2016 | $250.00 | Gowdy, Trey (R) |
| SCHILLING, PAUL | PHYSICIAN | 8/10/2016 | $250.00 | Cope, Clay (R) |
| SCHILLING, PAUL | COMMUNITY CANCER CENTER | 8/24/2016 | $250.00 | Blum, Rod (R) |
| SCHILLING, PAUL | PHYSICIAN | 8/28/2016 | $400.00 | Trump, Donald (R) |
| SCHILLING, PAUL | PHYSICIAN | 9/16/2016 | $250.00 | Paul, Rand (R) |
| SCHILLING, PAUL | COMMUNITY CANCER CENTER | 10/6/2016 | $250.00 | Blum, Rod (R) |
| SCHILLING, PAUL DR | PHYSICIAN | 6/17/2016 | $250.00 | Ryan, Paul (R) |
| SCHILLING, PAUL DR J, DR, | PHYSICIAN | 9/16/2016 | $250.00 | Rubio, Marco (R) |
| SCHILLING, PAUL J DR | PHYSICIAN | 5/6/2016 | $250.00 | McCain, John (R) |
| SCHILLING, PAUL J DR | RETIRED | 6/27/2016 | $250.00 | Kaufman, Joe (R) |
| SCHILLING, PAUL J DR | PHYSICIAN | 7/14/2016 | $500.00 | Guillory, Elbert (R) |
| SCHILLING, PAUL J DR | PHYSICIAN | 7/31/2016 | $500.00 | Rubio, Marco (R) |
| SCHILLING, PAUL J DR | PHYSICIAN | 8/1/2016 | $500.00 | Ryan, Paul (R) |
| SCHILLING, PAUL J DR | PHYSICIAN | 8/3/2016 | $500.00 | Ryan, Paul (R) |
| SCHILLING, PAUL J DR | DOCTOR | 8/9/2016 | $250.00 | Glenn, Darryl (R) |
| SCHILLING, PAUL J DR | DOCTOR | 8/9/2016 | $250.00 | Glenn, Darryl (R) |
| SCHILLING, PAUL J DR | PHYSICIAN | 9/9/2016 | $200.00 | Banks, Jim (R) |
| SCHILLING, PAUL J DR | PHYSICIAN | 10/31/2016 | $200.00 | Banks, Jim (R) |
| SCHILLING, PAUL J DR DR | PHYSICIAN | 9/16/2016 | $250.00 | Rubio, Marco (R) |
| SCHILLING, PAUL J MR | PHYSICIAN | 7/20/2016 | $1,000.00 | Trump, Donald (R) |
| SCHILLING, PAUL J MR | PHYSICIAN | 8/11/2016 | $400.00 | Trump, Donald (R) |
| SCHMIDT, KEVIN | CONSULTANT | 7/20/2016 | $200.00 | Trump, Donald (R) |
| SCOTT, MARK | RETIRED | 10/22/2016 | $100.00 | Trump, Donald (R) |
| SEROKA, ELIZABETH MS | INFORMATION REQUESTED | 7/7/2016 | $40.00 | Trump, Donald (R) |
| SEROKA, ELIZABETH MS | INFORMATION REQUESTED | 7/11/2016 | $40.00 | Trump, Donald (R) |
| SFERRE, MARY | INFORMATION REQUESTED | 5/25/2016 | $100.00 | Clinton, Hillary (D) |
| SHEILS, PATRICIA M MRS | RETIRED | 7/18/2015 | $25.00 | Carson, Ben (R) |
| SHEILS, PATRICIA M MRS | RETIRED | 7/31/2015 | $25.00 | Carson, Ben (R) |
| SHEILS, PATRICIA M MRS | RETIRED | 8/21/2015 | $25.00 | Carson, Ben (R) |
| SHEILS, PATRICIA M MRS | RETIRED | 9/8/2015 | $25.00 | Carson, Ben (R) |
| SHEILS, PATRICIA M MRS | RETIRED | 9/16/2015 | $10.00 | Carson, Ben (R) |
| SHEILS, PATRICIA M MRS | RETIRED | 9/29/2015 | $10.00 | Carson, Ben (R) |
| SHEILS, PATRICIA M MRS | RETIRED | 10/29/2015 | $28.00 | Carson, Ben (R) |
| SHEILS, PATRICIA M MRS | RETIRED | 10/30/2015 | $10.00 | Carson, Ben (R) |
| SHEILS, PATRICIA M MRS | RETIRED | 11/10/2015 | $25.00 | Carson, Ben (R) |
| SHEILS, PATRICIA M MRS | RETIRED | 11/16/2015 | $25.00 | Carson, Ben (R) |
| SHEILS, PATRICIA M MRS | RETIRED | 12/11/2015 | $25.00 | Carson, Ben (R) |
| SHEILS, PATRICIA M MRS | RETIRED | 12/31/2015 | $25.00 | Carson, Ben (R) |
| SHEILS, PATRICIA M MRS | RETIRED | 1/28/2016 | $25.00 | Carson, Ben (R) |
| SHEILS, PATRICIA M MRS | RETIRED | 2/13/2016 | $15.00 | Carson, Ben (R) |
| SHEILS, PATRICIA M MRS | RETIRED | 2/20/2016 | $10.00 | Carson, Ben (R) |
| SHEILS, PATRICIA M MRS | RETIRED | 2/22/2016 | $20.00 | Carson, Ben (R) |
| SHEILS, PATRICIA M MRS | RETIRED | 2/25/2016 | $25.00 | Carson, Ben (R) |
| SHEILS, PATRICIA M MRS | RETIRED | 3/1/2016 | $12.00 | Carson, Ben (R) |
| SHEILS, PATRICIA M MRS | RETIRED | 10/10/2016 | $50.00 | DeSantis, Ron (R) |
| SHEILS, PATRICIA M MS | RETIRED | 8/3/2016 | $25.00 | DeSantis, Ron (R) |
| SHERRY, JAMES F | SELF-EMPLOYED | 9/20/2016 | $800.00 | Trump, Donald (R) |
| SHIVAYA, SHANTI | FLAGLER COLLEGE | 2/4/2016 | $13.00 | Sanders, Bernie (D) |
| SHIVAYA, SHANTI | FLAGLER COLLEGE | 2/9/2016 | $17.00 | Sanders, Bernie (D) |
| SHIVAYA, SHANTI | FLAGLER COLLEGE | 2/11/2016 | $17.00 | Sanders, Bernie (D) |
| SHIVAYA, SHANTI | FLAGLER COLLEGE | 2/17/2016 | $17.00 | Sanders, Bernie (D) |
| SHIVAYA, SHANTI | FLAGLER COLLEGE | 2/19/2016 | $8.00 | Sanders, Bernie (D) |
| SHIVAYA, SHANTI | FLAGLER COLLEGE | 2/20/2016 | $8.00 | Sanders, Bernie (D) |
| SHIVAYA, SHANTI | FLAGLER COLLEGE | 2/22/2016 | $17.00 | Sanders, Bernie (D) |
| SHIVAYA, SHANTI | FLAGLER COLLEGE | 2/24/2016 | $27.00 | Sanders, Bernie (D) |
| SHIVAYA, SHANTI | FLAGLER COLLEGE | 2/25/2016 | $15.00 | Sanders, Bernie (D) |
| SHIVAYA, SHANTI | FLAGLER COLLEGE | 2/26/2016 | $14.00 | Sanders, Bernie (D) |
| SHIVAYA, SHANTI | FLAGLER COLLEGE | 2/29/2016 | $27.00 | Sanders, Bernie (D) |
| SHIVAYA, SHANTI | FLAGLER COLLEGE | 4/6/2016 | $15.00 | Sanders, Bernie (D) |
| SHIVAYA, SHANTI | FLAGLER COLLEGE | 4/6/2016 | $15.00 | Sanders, Bernie (D) |
| SHIVAYA, SHANTI | FLAGLER COLLEGE | 4/11/2016 | $27.00 | Sanders, Bernie (D) |
| SHIVAYA, SHANTI | FLAGLER COLLEGE | 4/13/2016 | $5.00 | Sanders, Bernie (D) |
| SHIVAYA, SHANTI | FLAGLER COLLEGE | 4/14/2016 | $6.00 | Sanders, Bernie (D) |
| SHIVAYA, SHANTI | FLAGLER COLLEGE | 4/20/2016 | $27.00 | Sanders, Bernie (D) |
| SHIVAYA, SHANTI | FLAGLER COLLEGE | 4/26/2016 | $25.00 | Sanders, Bernie (D) |
| SHIVAYA, SHANTI | FLAGLER COLLEGE | 4/27/2016 | $10.00 | Sanders, Bernie (D) |
| SHIVAYA, SHANTI | FLAGLER COLLEGE | 4/27/2016 | $27.00 | Sanders, Bernie (D) |
| SHIVAYA, SHANTI | FLAGLER COLLEGE | 5/3/2016 | $25.00 | Sanders, Bernie (D) |
| SHIVAYA, SHANTI | FLAGLER COLLEGE | 5/4/2016 | $25.00 | Sanders, Bernie (D) |
| SHIVAYA, SHANTI | FLAGLER COLLEGE | 5/10/2016 | $25.00 | Sanders, Bernie (D) |
| SHIVAYA, SHANTI | FLAGLER COLLEGE | 5/10/2016 | $10.00 | Sanders, Bernie (D) |
| SHIVAYA, SHANTI | FLAGLER COLLEGE | 5/13/2016 | $10.00 | Sanders, Bernie (D) |
| SHIVAYA, SHANTI | FLAGLER COLLEGE | 5/18/2016 | $25.00 | Sanders, Bernie (D) |
| SHIVAYA, SHANTI | FLAGLER COLLEGE | 5/19/2016 | $4.00 | Harris, Kamala D (D) |
| SHIVAYA, SHANTI | FLAGLER COLLEGE | 5/19/2016 | $4.00 | Booker, Cory (D) |
| SHIVAYA, SHANTI | FLAGLER COLLEGE | 5/23/2016 | $7.00 | Sanders, Bernie (D) |
| SHIVAYA, SHANTI | FLAGLER COLLEGE | 5/27/2016 | $13.00 | Sanders, Bernie (D) |
| SHIVAYA, SHANTI | FLAGLER COLLEGE | 5/27/2016 | $15.00 | Sanders, Bernie (D) |
| SHIVAYA, SHANTI | FLAGLER COLLEGE | 5/27/2016 | $14.00 | Feingold, Russ (D) |
| SHIVAYA, SHANTI | FLAGLER COLLEGE | 5/30/2016 | $7.00 | Sanders, Bernie (D) |
| SHIVAYA, SHANTI | FLAGLER COLLEGE | 5/31/2016 | $27.00 | Sanders, Bernie (D) |
| SHIVAYA, SHANTI | FLAGLER COLLEGE | 6/6/2016 | $7.00 | Sanders, Bernie (D) |
| SHIVAYA, SHANTI | FLAGLER COLLEGE | 6/8/2016 | $27.00 | Sanders, Bernie (D) |
| SHIVAYA, SHANTI | FLAGLER COLLEGE | 6/8/2016 | $25.00 | Sanders, Bernie (D) |
| SHIVAYA, SHANTI | FLAGLER COLLEGE | 6/13/2016 | $27.00 | Sanders, Bernie (D) |
| SHIVAYA, SHANTI | FLAGLER COLLEGE | 6/14/2016 | $54.00 | Sanders, Bernie (D) |
| SHIVAYA, SHANTI | FLAGLER COLLEGE | 6/30/2016 | $15.00 | Sanders, Bernie (D) |
| SHIVAYA, SHANTI | FLAGLER COLLEGE | 7/14/2016 | $54.00 | Sanders, Bernie (D) |
| SHIVAYA, SHANTI | FLAGLER COLLEGE | 10/19/2016 | $7.00 | Nolan, Rick (D) |
| SHIVAYA, SHANTI | FLAGLER COLLEGE | 10/19/2016 | $7.00 | Barragan, Nanette (D) |
| SHIVAYA, SHANTI | FLAGLER COLLEGE | 10/19/2016 | $7.00 | Masto, Catherine Cortez (D) |
| SHIVAYA, SHANTI | FLAGLER COLLEGE | 10/19/2016 | $7.00 | Clements, Paul Colin (D) |
| SHIVAYA, SHANTI | FLAGLER COLLEGE | 10/19/2016 | $7.00 | Carroll, Morgan (D) |
| SHOAR, DAVID B | ST JOHNS COUNTY | 5/23/2016 | $500.00 | Rutherford, John (R) |
| SHOAR, DAVID B | ST JOHNS COUNTY | 7/31/2016 | $1,000.00 | Rutherford, John (R) |
| SHORTLIDGE, RICHARD | RETIRED | 10/10/2016 | $50.00 | Clinton, Hillary (D) |
| SHORTLIDGE, RICHARD | RETIRED | 10/19/2016 | $50.00 | Clinton, Hillary (D) |
| SHORTLIDGE, RICHARD | RETIRED | 10/24/2016 | $50.00 | Clinton, Hillary (D) |
| SHORTLIDGE, RICHARD | RETIRED | 10/26/2016 | $50.00 | Clinton, Hillary (D) |
| SHORTLIDGE, RICHARD | RETIRED | 10/29/2016 | $50.00 | Clinton, Hillary (D) |
| SHORTLIDGE, RICHARD | RETIRED | 10/30/2016 | $100.00 | Clinton, Hillary (D) |
| SHORTLIDGE, RICHARD | RETIRED | 11/3/2016 | $100.00 | Clinton, Hillary (D) |
| SHORTLIDGE, RICHARD | RETIRED | 11/5/2016 | $60.00 | Clinton, Hillary (D) |
| SHORTLIDGE, RICHARD | RETIRED | 11/7/2016 | $60.00 | Clinton, Hillary (D) |
| SIMMONS, JEFFREY | POWER PRO-TECH SERVICES | 7/30/2015 | $50.00 | Carson, Ben (R) |
| SIMMONS, JEFFREY | POWER PRO-TECH SERVICES | 8/20/2015 | $50.00 | Carson, Ben (R) |
| SIMMONS, JEFFREY | POWER PRO-TECH SERVICES | 9/23/2015 | $50.00 | Carson, Ben (R) |
| SIMMONS, JEFFREY | POWER PRO-TECH SERVICES | 10/26/2015 | $25.00 | Carson, Ben (R) |
| SIMMONS, JEFFREY | POWER PRO-TECH SERVICES | 11/7/2015 | $10.00 | Carson, Ben (R) |
| SIMMONS, JEFFREY | POWER PRO-TECH SERVICES | 2/4/2016 | $100.00 | Carson, Ben (R) |
| SIPOS, JOZSEF J | RETIRED | 7/6/2016 | $40.00 | Trump, Donald (R) |
| SLAWSON, ROBERT | NOT EMPLOYED | 10/17/2016 | $3.00 | Feingold, Russ (D) |
| SLAWSON, ROBERT | NOT EMPLOYED | 10/17/2016 | $3.00 | Warren, Elizabeth (D) |
| SMITH, MARK | HSS | 7/5/2015 | $50.00 | Cruz, Ted (R) |
| SMITH, MARK | HSS | 8/5/2015 | $50.00 | Cruz, Ted (R) |
| SMITH, MARK | HSS | 9/5/2015 | $50.00 | Cruz, Ted (R) |
| SMITH, MARK | HSS | 10/5/2015 | $50.00 | Cruz, Ted (R) |
| SMOLLICH, SANDRA L MS | INFORMATION REQUESTED | 7/11/2016 | $20.00 | Trump, Donald (R) |
| SOLOMON, JAMES | TRANSPORTATION INSIGHT | 1/25/2016 | $150.00 | Sanders, Bernie (D) |
| SOLOMON, JAMES | TRANSPORTATION INSIGHT | 2/18/2016 | $15.00 | Sanders, Bernie (D) |
| SOLOMON, JAMES | TRANSPORTATION INSIGHT | 2/29/2016 | $15.00 | Sanders, Bernie (D) |
| SOLOMON, JAMES | TRANSPORTATION INSIGHT | 4/6/2016 | $27.00 | Sanders, Bernie (D) |
| SOLOMON, JAMES | TRANSPORTATION INSIGHT | 4/11/2016 | $27.00 | Sanders, Bernie (D) |
| SONIA, JEFFREY | CASA DE SOLANA BED AND BREAKFAST | 7/25/2016 | $300.00 | Clinton, Hillary (D) |
| SORENSEN, LOLA | RETIRED | 4/4/2016 | $50.00 | Clinton, Hillary (D) |
| SORENSEN, LOLA | RETIRED | 4/28/2016 | $25.00 | Clinton, Hillary (D) |
| SORENSEN, LOLA | RETIRED | 4/28/2016 | $19.00 | Clinton, Hillary (D) |
| SORENSEN, LOLA | RETIRED | 4/29/2016 | $10.00 | Clinton, Hillary (D) |
| SORENSEN, LOLA | RETIRED | 5/29/2016 | $10.00 | Clinton, Hillary (D) |
| SORENSEN, LOLA | RETIRED | 6/29/2016 | $10.00 | Clinton, Hillary (D) |
| SORENSEN, LOLA | RETIRED | 7/29/2016 | $10.00 | Clinton, Hillary (D) |
| SORENSEN, LOLA | RETIRED | 8/2/2016 | $27.00 | Clinton, Hillary (D) |
| SORENSEN, LOLA | RETIRED | 8/29/2016 | $10.00 | Clinton, Hillary (D) |
| SORENSEN, LOLA | RETIRED | 9/29/2016 | $10.00 | Clinton, Hillary (D) |
| SORENSEN, LOLA | RETIRED | 10/29/2016 | $10.00 | Clinton, Hillary (D) |
| SORENSEN, LOLA | RETIRED | 11/8/2016 | $25.00 | Clinton, Hillary (D) |
| STANFIELD, CHARLES | RETIRED | 4/26/2016 | $100.00 | Ryan, Paul (R) |
| STECKER, DEAN | RETIRED | 8/18/2016 | $19.00 | Clinton, Hillary (D) |
| STECKER, DEAN | RETIRED | 8/21/2016 | $25.00 | Clinton, Hillary (D) |
| STECKER, DEAN | RETIRED | 8/28/2016 | $19.00 | Clinton, Hillary (D) |
| STECKER, DEAN | RETIRED | 9/1/2016 | $19.00 | Clinton, Hillary (D) |
| STECKER, DEAN | RETIRED | 9/15/2016 | $19.00 | Clinton, Hillary (D) |
| STECKER, DEAN | RETIRED | 9/16/2016 | $24.00 | Clinton, Hillary (D) |
| STECKER, DEAN | RETIRED | 9/21/2016 | $25.00 | Clinton, Hillary (D) |
| STECKER, DEAN | RETIRED | 10/21/2016 | $25.00 | Clinton, Hillary (D) |
| STECKER, DEAN | RETIRED | 11/2/2016 | $30.00 | Clinton, Hillary (D) |
| STEPHENS, DONNA M MRS | INFORMATION REQUESTED | 7/11/2016 | $8.00 | Trump, Donald (R) |
| SUSKALO, ELAYNE | RETIRED | 6/22/2016 | $40.00 | Trump, Donald (R) |
| SUSKALO, GENE G MR | RETIRED | 7/11/2016 | $16.00 | Trump, Donald (R) |
| SUYDAM, BETH R MS | INFORMATION REQUESTED | 7/11/2016 | $20.00 | Trump, Donald (R) |
| SWINDULL, KARL | WATER WELL CONTRACTOR | 9/12/2016 | $250.00 | Trump, Donald (R) |
| SZATKOWSKI, PAWEL | POLI CONSTRUCTION INC | 9/17/2015 | $100.00 | Sanders, Bernie (D) |
| SZATKOWSKI, PAWEL | POLI CONSTRUCTION INC | 10/17/2015 | $100.00 | Sanders, Bernie (D) |
| SZATKOWSKI, PAWEL | POLI CONSTRUCTION INC | 11/17/2015 | $100.00 | Sanders, Bernie (D) |
| SZATKOWSKI, PAWEL | POLI CONSTRUCTION INC | 12/14/2015 | $250.00 | Sanders, Bernie (D) |
| SZATKOWSKI, PAWEL | POLI CONSTRUCTION INC | 12/17/2015 | $100.00 | Sanders, Bernie (D) |
| SZATKOWSKI, PAWEL | POLI CONSTRUCTION INC | 1/5/2016 | $100.00 | Sanders, Bernie (D) |
| SZATKOWSKI, PAWEL | POLI CONSTRUCTION INC | 1/11/2016 | $250.00 | Sanders, Bernie (D) |
| SZATKOWSKI, PAWEL | POLI CONSTRUCTION INC | 1/14/2016 | $250.00 | Sanders, Bernie (D) |
| SZATKOWSKI, PAWEL | POLI CONSTRUCTION INC | 1/17/2016 | $100.00 | Sanders, Bernie (D) |
| SZATKOWSKI, PAWEL | POLI CONSTRUCTION INC | 1/25/2016 | $100.00 | Sanders, Bernie (D) |
| SZATKOWSKI, PAWEL | POLI CONSTRUCTION INC | 2/5/2016 | $250.00 | Sanders, Bernie (D) |
| SZATKOWSKI, PAWEL | POLI CONSTRUCTION INC | 2/10/2016 | $250.00 | Sanders, Bernie (D) |
| SZATKOWSKI, PAWEL | POLI CONSTRUCTION INC | 2/14/2016 | $250.00 | Sanders, Bernie (D) |
| SZATKOWSKI, PAWEL | POLI CONSTRUCTION INC | 2/16/2016 | $27.00 | Sanders, Bernie (D) |
| SZATKOWSKI, PAWEL | POLI CONSTRUCTION INC | 2/17/2016 | $100.00 | Sanders, Bernie (D) |
| SZATKOWSKI, PAWEL | POLI CONSTRUCTION INC | 2/21/2016 | $250.00 | Sanders, Bernie (D) |
| SZATKOWSKI, PAWEL | POLI CONSTRUCTION INC | 2/23/2016 | $33.00 | Sanders, Bernie (D) |
| SZATKOWSKI, PAWEL | POLI CONSTRUCTION INC | 3/14/2016 | $250.00 | Sanders, Bernie (D) |
| SZATKOWSKI, PAWEL | POLI CONSTRUCTION INC | 4/14/2016 | $250.00 | Sanders, Bernie (D) |
| SZATKOWSKI, PAWEL | | 5/1/2016 | ($752.00) | Sanders, Bernie (D) |
| TAYLOR, MAUREEN | RETIRED | 7/19/2015 | $100.00 | Cruz, Ted (R) |
| TAYLOR, MAUREEN | RETIRED | 7/19/2015 | $100.00 | Cruz, Ted (R) |
| TAYLOR, MAUREEN | RETIRED | 7/29/2015 | $35.00 | Cruz, Ted (R) |
| TAYLOR, MAUREEN | RETIRED | 8/11/2015 | $75.00 | Cruz, Ted (R) |
| TAYLOR, MAUREEN | RETIRED | 9/17/2015 | $100.00 | Cruz, Ted (R) |
| TAYLOR, MAUREEN | RETIRED | 9/30/2015 | $100.00 | Cruz, Ted (R) |
| TAYLOR, MAUREEN | RETIRED | 10/29/2015 | $100.00 | Cruz, Ted (R) |
| TAYLOR, MAUREEN | RETIRED | 10/29/2015 | $100.00 | Cruz, Ted (R) |
| TAYLOR, MAUREEN | RETIRED | 12/5/2015 | $50.00 | Cruz, Ted (R) |
| TAYLOR, MAUREEN | RETIRED | 12/31/2015 | $100.00 | Cruz, Ted (R) |
| TAYLOR, MAUREEN | RETIRED | 2/3/2016 | $100.00 | Cruz, Ted (R) |
| TAYLOR, MAUREEN | RETIRED | 2/14/2016 | $100.00 | Cruz, Ted (R) |
| TAYLOR, MAUREEN | RETIRED | 3/5/2016 | $100.00 | Cruz, Ted (R) |
| TAYLOR, MAUREEN | RETIRED | 3/14/2016 | $100.00 | Cruz, Ted (R) |
| TAYLOR, MAUREEN | RETIRED | 3/24/2016 | $100.00 | Cruz, Ted (R) |
| TAYLOR, MAUREEN | RETIRED | 4/5/2016 | $25.00 | Cruz, Ted (R) |
| TAYLOR, MAUREEN | RETIRED | 4/12/2016 | $25.00 | Cruz, Ted (R) |
| TAYLOR, MAUREEN | RETIRED | 4/19/2016 | $25.00 | Cruz, Ted (R) |
| TAYLOR, MAUREEN | RETIRED | 4/26/2016 | $25.00 | Cruz, Ted (R) |
| TAYLOR, MAUREEN | RETIRED | 5/3/2016 | $25.00 | Cruz, Ted (R) |
| THOMPSON, MAXIE MS | INFORMATION REQUESTED | 7/6/2016 | $40.00 | Trump, Donald (R) |
| TIDWELL, MICHAEL | NOT EMPLOYED | 8/15/2016 | $40.00 | Clinton, Hillary (D) |
| TIDWELL, MICHAEL | NOT EMPLOYED | 8/17/2016 | $25.00 | Clinton, Hillary (D) |
| TIDWELL, MICHAEL | NOT EMPLOYED | 8/19/2016 | $10.00 | Clinton, Hillary (D) |
| TIDWELL, MICHAEL | NOT EMPLOYED | 9/23/2016 | $50.00 | Clinton, Hillary (D) |
| TIDWELL, MICHAEL | NOT EMPLOYED | 9/29/2016 | $25.00 | Clinton, Hillary (D) |
| TIDWELL, MICHAEL | NOT EMPLOYED | 10/20/2016 | $25.00 | Murphy, Patrick (D) |
| TIDWELL, MICHAEL | NOT EMPLOYED | 10/20/2016 | $25.00 | Clinton, Hillary (D) |
| TIDWELL, MICHAEL | NOT EMPLOYED | 10/25/2016 | $15.00 | Murphy, Patrick (D) |
| TIDWELL, MICHAEL | NOT EMPLOYED | 10/25/2016 | $25.00 | Clinton, Hillary (D) |
| TIDWELL, MICHAEL | NOT EMPLOYED | 10/28/2016 | $10.00 | Murphy, Patrick (D) |
| TIDWELL, MICHAEL | NOT EMPLOYED | 11/1/2016 | $15.00 | Murphy, Patrick (D) |
| TIDWELL, MICHAEL | NOT EMPLOYED | 11/1/2016 | $25.00 | Clinton, Hillary (D) |
| TIDWELL, MICHAEL | NOT EMPLOYED | 11/2/2016 | $20.00 | Clinton, Hillary (D) |
| TURBET, BRIAN | RETIRED | 7/12/2016 | $20.00 | Trump, Donald (R) |
| VERMEULEN, DAVID | DAVID VERMEULEN | 7/7/2016 | $100.00 | Trump, Donald (R) |
| VOGLER, TOM MR | INFORMATION REQUESTED | 7/12/2016 | $16.00 | Trump, Donald (R) |
| VOPARIL, JAN | RETIRED | 7/4/2016 | $40.00 | Trump, Donald (R) |
| WAGNER, WINIFRED | RETIRED | 10/19/2016 | $26.00 | Clinton, Hillary (D) |
| WAGNER, WINIFRED | RETIRED | 10/26/2016 | $26.00 | Clinton, Hillary (D) |
| WALKER, CLYDE | Not employed | 4/6/2016 | $15.00 | Sanders, Bernie (D) |
| WALKER, CLYDE | Not employed | 4/13/2016 | $4.00 | Sanders, Bernie (D) |
| WALKER, CLYDE | Not employed | 4/15/2016 | $15.00 | Sanders, Bernie (D) |
| WALKER, CLYDE | NOT EMPLOYED | 4/21/2016 | $15.00 | Sanders, Bernie (D) |
| WALKER, CLYDE | NOT EMPLOYED | 4/26/2016 | $15.00 | Sanders, Bernie (D) |
| WALLACE, WILLIAM | RETIRED | 8/10/2016 | $800.00 | Trump, Donald (R) |
| WALLIS, DON | UPCHURCH, BAILEY AND UPCHURCH, P.A. | 9/29/2016 | $500.00 | Clinton, Hillary (D) |
| WALPOLE, HARRY J MR | INFORMATION REQUESTED | 7/6/2016 | $40.00 | Trump, Donald (R) |
| WALTON, ROBERT S | PSYCHOTHERAPIST | 11/17/2015 | $250.00 | Clinton, Hillary (D) |
| WALTON, ROBERT S | RETIRED | 3/5/2016 | $300.00 | Clinton, Hillary (D) |
| WALTON, ROBERT S | RETIRED | 9/23/2016 | $100.00 | Clinton, Hillary (D) |
| WALTON, ROBERT S | RETIRED | 10/5/2016 | $50.00 | Clinton, Hillary (D) |
| WATKINSON, DAVID | INN KEEPER | 6/14/2016 | $40.00 | Trump, Donald (R) |
| WATSON, ALICIA MARIE MRS | PREMIER COMMUNICATION GROUP | 8/17/2015 | $25.00 | Carson, Ben (R) |
| WATSON, ALICIA MARIE MRS | PREMIER COMMUNICATION GROUP | 2/22/2016 | $75.00 | Carson, Ben (R) |
| WEBER, SUE ANN | THERAPIST | 7/29/2016 | $200.00 | Clinton, Hillary (D) |
| WEBER, SUE ANN | THERAPIST | 9/16/2016 | $50.00 | Clinton, Hillary (D) |
| WELDON, ALICE | NOT EMPLOYED | 12/8/2015 | $250.00 | Sanders, Bernie (D) |
| WELDON, ALICE | NOT EMPLOYED | 2/1/2016 | $25.00 | Sanders, Bernie (D) |
| WELDON, ALICE | NOT EMPLOYED | 10/19/2016 | $14.00 | Nolan, Rick (D) |
| WELDON, ALICE | NOT EMPLOYED | 10/19/2016 | $14.00 | Nelson, Tom (D) |
| WELDON, ALICE | NOT EMPLOYED | 10/19/2016 | $14.00 | Carroll, Morgan (D) |
| WELDON, ALICE | NOT EMPLOYED | 10/19/2016 | $14.00 | Barragan, Nanette (D) |
| WHALEN, BONNY | RETIRED | 1/14/2016 | $20.00 | Carson, Ben (R) |
| WHALEN, BONNY | RETIRED | 1/23/2016 | $20.00 | Carson, Ben (R) |
| WHALEN, BONNY | RETIRED | 2/16/2016 | $20.00 | Carson, Ben (R) |
| WHALEN, BONNY | RETIRED | 2/23/2016 | $4.00 | Carson, Ben (R) |
| WHALEN, BONNY | RETIRED | 2/29/2016 | $20.00 | Carson, Ben (R) |
| WHALEN-DUNNING, JANET | NOT EMPLOYED | 10/28/2016 | $1.00 | Clinton, Hillary (D) |
| WHALEN-DUNNING, JANET | NOT EMPLOYED | 10/31/2016 | $10.00 | Clinton, Hillary (D) |
| WHETSTONE, VIRGINIA | WHETSTONE CHOCOLATES | 10/24/2016 | $200.00 | Trump, Donald (R) |
| WHITE, BILL | SWCOWBOYS | 6/22/2016 | $40.00 | Trump, Donald (R) |
| WHITE, WILLIAM C III | DEFENSHIELD INC | 7/27/2016 | $500.00 | Rubio, Marco (R) |
| WILES, HERBERT | HERBIE WILES INSURANCE | 6/21/2016 | $100.00 | Murphy, Patrick (D) |
| WILES, HERBERT | HERBIE WILES INSURANCE | 9/19/2016 | $200.00 | Clinton, Hillary (D) |
| WILLARD, KEITH | RETIRED | 7/12/2016 | $80.00 | Trump, Donald (R) |
| WILLIAMS, ATHENA M MS | ISLAND DOCTORS | 3/15/2016 | $2,600.00 | DeSantis, Ron (R) |
| WILLIAMS, JOE | | 8/5/2016 | $1,500.00 | Nehlen, Paul (R) |
| WISE, PAUL | SOUTH GA STATE COLLEGE | 2/6/2016 | $15.00 | Sanders, Bernie (D) |
| WISE, PAUL | SOUTH GA STATE COLLEGE | 2/6/2016 | $15.00 | Sanders, Bernie (D) |
| WISE, PAUL | SOUTH GA STATE COLLEGE | 2/10/2016 | $27.00 | Sanders, Bernie (D) |
| WISE, PAUL | SOUTH GA STATE COLLEGE | 2/16/2016 | $27.00 | Sanders, Bernie (D) |
| WISE, PAUL | SOUTH GA STATE COLLEGE | 2/20/2016 | $50.00 | Sanders, Bernie (D) |
| WISE, PAUL | SOUTH GA STATE COLLEGE | 2/20/2016 | $15.00 | Sanders, Bernie (D) |
| WISE, PAUL | SOUTH GA STATE COLLEGE | 2/23/2016 | $10.00 | Sanders, Bernie (D) |
| WISE, PAUL | SOUTH GA STATE COLLEGE | 2/27/2016 | $15.00 | Sanders, Bernie (D) |
| WISE, PAUL | SOUTH GA STATE COLLEGE | 2/29/2016 | $25.00 | Sanders, Bernie (D) |
| WISE, PAUL | SOUTH GA STATE COLLEGE | 4/1/2016 | $27.00 | Sanders, Bernie (D) |
| WISE, PAUL | SOUTH GA STATE COLLEGE | 4/5/2016 | $27.00 | Sanders, Bernie (D) |
| WISE, PAUL | SOUTH GA STATE COLLEGE | 4/7/2016 | $27.00 | Sanders, Bernie (D) |
| WISE, PAUL | SOUTH GA STATE COLLEGE | 4/26/2016 | $27.00 | Sanders, Bernie (D) |
| WISE, PAUL | SOUTH GA STATE COLLEGE | 4/30/2016 | $25.00 | Sanders, Bernie (D) |
| WISE, PAUL | SOUTH GA STATE COLLEGE | 5/11/2016 | $15.00 | Sanders, Bernie (D) |
| WISE, PAUL | NOT EMPLOYED | 5/17/2016 | $5.00 | Grayson, Alan (D) |
| WISE, PAUL | SOUTH GA STATE COLLEGE | 5/31/2016 | $25.00 | Sanders, Bernie (D) |
| WISE, PAUL | SOUTH GA STATE COLLEGE | 6/30/2016 | $25.00 | Sanders, Bernie (D) |
| WISE, PAUL | SOUTH GA STATE COLLEGE | 7/25/2016 | $3.00 | Sanders, Bernie (D) |
| WISE, PAUL | NOT EMPLOYED | 10/17/2016 | $5.00 | Grayson, Alan (D) |
| WOLFE, CAROLYN | NOT EMPLOYED | 2/29/2016 | $10.00 | Sanders, Bernie (D) |
| WOLFE, CAROLYN | NOT EMPLOYED | 4/13/2016 | $5.00 | Sanders, Bernie (D) |
| WOLFE, CAROLYN | NOT EMPLOYED | 4/14/2016 | $616.00 | Sanders, Bernie (D) |
| WOLFE, CAROLYN | NOT EMPLOYED | 4/16/2016 | ($616.00) | Sanders, Bernie (D) |
| WOLFE, CAROLYN | NOT EMPLOYED | 4/16/2016 | $27.00 | Sanders, Bernie (D) |
| WOLFE, CAROLYN | NOT EMPLOYED | 4/30/2016 | $10.00 | Sanders, Bernie (D) |
| WOLFE, CAROLYN | NOT EMPLOYED | 5/30/2016 | $10.00 | Sanders, Bernie (D) |
| WOLFE, CAROLYN | NOT EMPLOYED | 5/31/2016 | $27.00 | Sanders, Bernie (D) |
| WOLFE, CAROLYN | NOT EMPLOYED | 6/6/2016 | $15.00 | Sanders, Bernie (D) |
| WOLFE, CAROLYN | NOT EMPLOYED | 6/8/2016 | $15.00 | Sanders, Bernie (D) |
| WOLFE, CAROLYN | NOT EMPLOYED | 6/17/2016 | $15.00 | Sanders, Bernie (D) |
| WOLFE, CAROLYN | NOT EMPLOYED | 6/23/2016 | $15.00 | Sanders, Bernie (D) |
| WOLFE, CAROLYN | NOT EMPLOYED | 6/28/2016 | $27.00 | Sanders, Bernie (D) |
| WOLFE, CAROLYN | NOT EMPLOYED | 6/30/2016 | $10.00 | Sanders, Bernie (D) |
| WOODRUFF, BRIAN | FIELDS AUTOMOTIVE GROUP | 8/12/2016 | $25.00 | Clinton, Hillary (D) |
| WOODRUFF, BRIAN | FIELDS AUTOMOTIVE GROUP | 8/12/2016 | $38.00 | Clinton, Hillary (D) |
| WOODRUFF, BRIAN | FIELDS AUTOMOTIVE GROUP | 8/12/2016 | $19.00 | Clinton, Hillary (D) |
| WOODRUFF, BRIAN | FIELDS AUTOMOTIVE GROUP | 8/30/2016 | $19.00 | Clinton, Hillary (D) |
| WOODRUFF, BRIAN | FIELDS AUTOMOTIVE GROUP | 9/11/2016 | $100.00 | Clinton, Hillary (D) |
| WOODRUFF, BRIAN | FIELDS AUTOMOTIVE GROUP | 9/12/2016 | $25.00 | Clinton, Hillary (D) |
| WOODRUFF, BRIAN | FIELDS AUTOMOTIVE GROUP | 9/15/2016 | $38.00 | Clinton, Hillary (D) |
| WOODRUFF, BRIAN | FIELDS AUTOMOTIVE GROUP | 9/16/2016 | $10.00 | Clinton, Hillary (D) |
| WOODRUFF, BRIAN | FIELDS AUTOMOTIVE GROUP | 9/26/2016 | $100.00 | Clinton, Hillary (D) |
| WOODRUFF, BRIAN | FIELDS AUTOMOTIVE GROUP | 9/26/2016 | $37.00 | Clinton, Hillary (D) |
| WOODRUFF, BRIAN | FIELDS AUTOMOTIVE GROUP | 9/29/2016 | $38.00 | Clinton, Hillary (D) |
| WOODRUFF, BRIAN | FIELDS AUTOMOTIVE GROUP | 10/2/2016 | $25.00 | Clinton, Hillary (D) |
| WOODRUFF, BRIAN | FIELDS AUTOMOTIVE GROUP | 10/5/2016 | $25.00 | Clinton, Hillary (D) |
| WOODRUFF, BRIAN | FIELDS AUTOMOTIVE GROUP | 10/9/2016 | $38.00 | Clinton, Hillary (D) |
| WOODRUFF, BRIAN | FIELDS AUTOMOTIVE GROUP | 10/12/2016 | $25.00 | Clinton, Hillary (D) |
| WOODRUFF, BRIAN | FIELDS AUTOMOTIVE GROUP | 10/19/2016 | $25.00 | McGinty, Katie (D) |
| WOODRUFF, BRIAN | FIELDS AUTOMOTIVE GROUP | 10/19/2016 | $25.00 | Hassan, Maggie (D) |
| WOODRUFF, BRIAN | FIELDS AUTOMOTIVE GROUP | 10/20/2016 | $20.00 | Clinton, Hillary (D) |
| WOODRUFF, BRIAN | FIELDS AUTOMOTIVE GROUP | 10/28/2016 | $200.00 | Clinton, Hillary (D) |
| WOODRUFF, BRIAN | FIELDS AUTOMOTIVE GROUP | 10/28/2016 | $20.00 | Clinton, Hillary (D) |
| WOODRUFF, BRIAN | FIELDS AUTOMOTIVE GROUP | 10/31/2016 | $100.00 | Clinton, Hillary (D) |
| WOODRUFF, BRIAN | FIELDS AUTOMOTIVE GROUP | 11/1/2016 | $50.00 | Clinton, Hillary (D) |
| WOODRUFF, BRIAN | FIELDS AUTOMOTIVE GROUP | 11/2/2016 | $25.00 | Clinton, Hillary (D) |
| WOODRUFF, BRIAN | FIELDS AUTOMOTIVE GROUP | 11/5/2016 | $50.00 | Clinton, Hillary (D) |
| WOODRUFF, BRIAN | FIELDS AUTOMOTIVE GROUP | 11/7/2016 | $100.00 | Clinton, Hillary (D) |
| YOAKUM, JAMES | RETIRED | 8/31/2016 | $250.00 | Rubio, Marco (R) |
| YOAKUM, JAMES | RETIRED | 8/31/2016 | $250.00 | Rubio, Marco (R) |
| YOAKUM, JAMES | RETIRED | 8/31/2016 | $250.00 | Toomey, Pat (R) |
| ZIERS, RUSSELL EDWARD | RETIRED | 8/4/2015 | $100.00 | Paul, Rand (R) |
| ZIERS, RUSSELL EDWARD | RETIRED | 9/17/2015 | $100.00 | Paul, Rand (R) |
Share your thoughts with our readers >>