Starting Friday, August 11, Historic City News readers traveling southbound St Johns Parkway CR-2209 traffic, between Russell Sampson Road and North Arabella Way, will shift to the new northbound roadway on the east side of the road.
Bicycle lanes will also be shifted to the northbound roadway. Lanes will continue to be reduced to one way in each direction on the half-mile stretch of road for work related to the SR-9B project.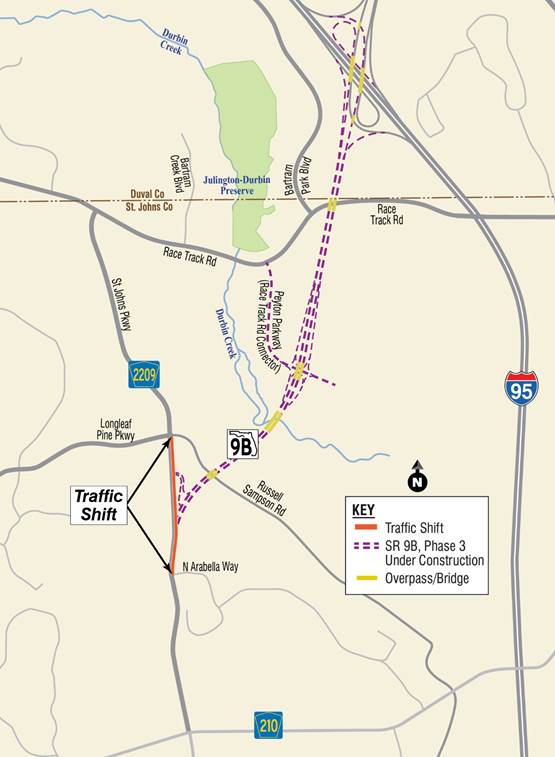 On completion, SR-9B, a four-lane divided highway, will connect I-95 to St. Johns Parkway CR-2209 in St. Johns County. The project includes overpasses at Race Track Road, Durbin Creek and Russell Sampson Road and a connector road (Peyton Parkway) from Race Track Road to SR-9B. The connector road will provide direct access to SR-9B.
The 2.3-mile extension into St. Johns County is the third segment of State Road 9B that began in 2010 with the I-295 to US-1 segment. The second segment, from US-1 to I-95, was complete in July 2016. The final segment of SR-9B began in August 2015 and is scheduled for completion in summer 2018.
Share your thoughts with our readers >>