Historic City News has done some research into the campaign contributions made by St Augustine donors during the 2016 federal elections to get an idea of who puts the money into political campaigns.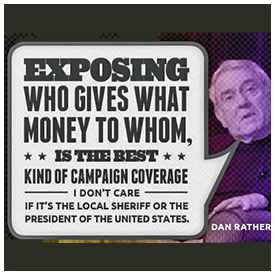 This article reports the money that was paid to political action committees and organized political parties.  We have broken the information into two parts — the first part is money donated to federal Political Action Committees, SuperPACs, and other Outside Groups.  The second is money donated to organized federal political parties.
In a subsequent article, we will report the money that was paid directly to individual federal political candidates during the 2016 election.  Yes, we know who all the Bernie Sanders supporters are!
---
2016 POLITICAL ACTION COMMITTEES, SUPERPACS, OUTSIDE GROUPS
| | | | | |
| --- | --- | --- | --- | --- |
| AJAYI, OLUFUNTO F | CYBERNETICS & SERVICES INC. | 3/2/2015 | $99.00 | CSX CORP |
| AJAYI, OLUFUNTO F | CYBERNETICS & SERVICES INC. | 4/1/2015 | $99.00 | CSX CORP |
| AJAYI, OLUFUNTO F | CYBERNETICS & SERVICES INC. | 5/1/2015 | $99.00 | CSX CORP |
| AJAYI, OLUFUNTO F | CYBERNETICS & SERVICES INC. | 6/1/2015 | $99.00 | CSX CORP |
| AJAYI, OLUFUNTO F | CYBERNETICS & SERVICES INC. | 7/1/2015 | $99.00 | CSX CORP |
| AJAYI, OLUFUNTO F | CYBERNETICS & SERVICES INC. | 8/3/2015 | $102.00 | CSX CORP |
| AJAYI, OLUFUNTO F | CYBERNETICS & SERVICES INC. | 9/1/2015 | $102.00 | CSX CORP |
| AJAYI, OLUFUNTO F | CYBERNETICS & SERVICES INC. | 10/1/2015 | $102.00 | CSX CORP |
| AJAYI, OLUFUNTO F | CYBERNETICS & SERVICES INC. | 11/2/2015 | $102.00 | CSX CORP |
| AJAYI, OLUFUNTO F | CYBERNETICS & SERVICES INC. | 12/1/2015 | $102.00 | CSX CORP |
| AJAYI, OLUFUNTO F | CYBERNETICS & SERVICES INC. | 2/1/2016 | $102.00 | CSX CORP |
| AJAYI, OLUFUNTO F | CYBERNETICS & SERVICES INC. | 3/1/2016 | $102.00 | CSX CORP |
| AJAYI, OLUFUNTO F | CYBERNETICS & SERVICES INC. | 4/1/2016 | $102.00 | CSX CORP |
| AJAYI, OLUFUNTO F | CYBERNETICS & SERVICES INC. | 5/2/2016 | $102.00 | CSX CORP |
| AJAYI, OLUFUNTO F | CYBERNETICS & SERVICES INC. | 6/1/2016 | $102.00 | CSX CORP |
| AJAYI, OLUFUNTO F | CYBERNETICS & SERVICES INC. | 7/1/2016 | $102.00 | CSX CORP |
| AJAYI, OLUFUNTO F | CYBERNETICS & SERVICES INC. | 8/1/2016 | $105.00 | CSX CORP |
| AJAYI, OLUFUNTO F | CYBERNETICS & SERVICES INC. | 9/1/2016 | $105.00 | CSX CORP |
| AJAYI, OLUFUNTO F | CYBERNETICS & SERVICES INC. | 10/3/2016 | $105.00 | CSX CORP |
| AJAYI, OLUFUNTO F | CYBERNETICS & SERVICES INC. | 11/1/2016 | $105.00 | CSX CORP |
| AJAYI, OLUFUNTO F | CYBERNETICS & SERVICES INC. | 12/1/2016 | $105.00 | CSX CORP |
| ALDRICH, TIM | ALDRICH HEAT TRANSFER, INC | 10/2/2016 | $5.00 | ACTBLUE |
| ALDRICH, TIM | ALDRICH HEAT TRANSFER, INC | 10/9/2016 | $5.00 | ACTBLUE |
| ALEXANDER, DAN R | THOMPSONBAKER AGENCY, INC. | 3/30/2015 | $250.00 | INDEP INSURANCE AGENTS & BROKERS/AMERICA |
| ALEXANDER, DAN R | THOMPSONBAKER AGENCY, INC. | 10/3/2016 | $250.00 | INDEP INSURANCE AGENTS & BROKERS/AMERICA |
| ARENAS, ANDRAGALE | NOT EMPLOYED | 10/14/2016 | $2.00 | ACTBLUE |
| ARENAS, ANDRAGALE | NOT EMPLOYED | 10/16/2016 | $2.00 | ACTBLUE |
| ARENAS, ANDRAGALE | NOT EMPLOYED | 10/18/2016 | $3.00 | ACTBLUE |
| ARNOLD, CATHERINE | TUTOR | 3/7/2016 | $5,000.00 | EAGLE FORUM |
| BAGWELL, MARY | RETIRED | 5/16/2016 | $2.00 | ACTBLUE |
| BAGWELL, MARY | RETIRED | 5/31/2016 | $2.00 | ACTBLUE |
| BAGWELL, MARY | RETIRED | 10/16/2016 | $15.00 | END CITIZENS UNITED |
| BAGWELL, MARY | RETIRED | 10/16/2016 | $2.00 | ACTBLUE |
| BAGWELL, MARY | RETIRED | 10/17/2016 | $10.00 | COMMITTEE FOR HISPANIC CAUSES-BOLD PAC |
| BAKER, GREGORY E | THOMPSONBAKER AGENCY INC | 1/27/2015 | $500.00 | INDEP INSURANCE AGENTS & BROKERS/AMERICA |
| BAKER, GREGORY E | THOMPSONBAKER AGENCY INC | 12/28/2016 | $500.00 | INDEP INSURANCE AGENTS & BROKERS/AMERICA |
| BATA, AHMED R MD | ANESTHESIOLOGIST | 8/20/2015 | $500.00 | AMERICAN SOCIETY OF ANESTHESIOLOGISTS |
| BERNARD, JAMES D DO | PHYSICIAN | 6/30/2015 | $125.00 | AMERICAN OSTEOPATHIC ASSN |
| BERNARD, JAMES D DO | PHYSICIAN | 9/29/2015 | $125.00 | AMERICAN OSTEOPATHIC ASSN |
| BERNARD, JAMES D DO | PHYSICIAN | 12/30/2015 | $125.00 | AMERICAN OSTEOPATHIC ASSN |
| BERNARD, JAMES D DO | PHYSICIAN | 4/28/2016 | $125.00 | AMERICAN OSTEOPATHIC ASSN |
| BERNARD, JAMES D DO | PHYSICIAN | 9/1/2016 | $125.00 | AMERICAN OSTEOPATHIC ASSN |
| BERNARD, JAMES D DO | PHYSICIAN | 12/29/2016 | $125.00 | AMERICAN OSTEOPATHIC ASSN |
| BICKETT, BRENT | FIDELITY NATIONAL FINANCIAL | 3/31/2015 | $1,000.00 | FIDELITY NATIONAL FINANCIAL |
| BRACKENRIDGE, MICHAEL | FIELD OSRS | 10/19/2016 | $10.00 | BLOOMIN' BRANDS |
| BREZING, DAVID | OWNER/MANAGER VACATION RENTAL PROPERTY | 1/28/2016 | $40.00 | MOVEON.ORG |
| BROCK, LISA | MASSAGE THERAPIST | 2/1/2016 | $5.00 | MOVEON.ORG |
| BROCK, LISA | MASSAGE THERAPIST | 2/6/2016 | $5.00 | MOVEON.ORG |
| BROCK, LISA | MASSAGE THERAPIST | 2/29/2016 | $3.00 | MOVEON.ORG |
| BULLARD, ELEANOR | AMIRO | 1/28/2016 | $5.00 | MOVEON.ORG |
| BULLOCK, ERVIN | RETIRED | 10/19/2016 | $3.00 | ACTBLUE |
| BULLOCK, ERVIN | RETIRED | 10/19/2016 | $3.00 | ACTBLUE |
| BULLOCK, ERVIN | RETIRED | 10/19/2016 | $4.00 | ACTBLUE |
| BULLOCK, ERVIN | RETIRED | 10/19/2016 | $4.00 | ACTBLUE |
| BULLOCK, ERVIN | RETIRED | 10/19/2016 | $4.00 | ACTBLUE |
| BURKHARDT, T BROOKES JR | BURKHARDT SALES & SERVICE OF ST. AUGUS | 3/25/2015 | $1,000.00 | NATIONAL BEER WHOLESALERS ASSN |
| BURKHARDT, T BROOKES JR | BURKHARDT SALES & SERVICE OF ST. AUGUS | 7/12/2016 | $1,000.00 | NATIONAL BEER WHOLESALERS ASSN |
| BURRELL, GINA | RETIRED | 10/20/2015 | $50.00 | NATIONAL ORGANIZATION FOR WOMEN |
| BURRELL, GINA | RETIRED | 11/20/2015 | $50.00 | NATIONAL ORGANIZATION FOR WOMEN |
| BURRELL, GINA | RETIRED | 12/21/2015 | $50.00 | NATIONAL ORGANIZATION FOR WOMEN |
| BURRELL, GINA | RETIRED | 5/20/2016 | $50.00 | NATIONAL ORGANIZATION FOR WOMEN |
| BURRELL, GINA | RETIRED | 6/20/2016 | $50.00 | NATIONAL ORGANIZATION FOR WOMEN |
| CARNAHAN, ROBERT L | RETIRED | 10/4/2016 | $76.00 | LYNDON LAROUCHE PAC |
| CARNAHAN, ROBERT L | RETIRED | 11/16/2016 | $50.00 | LYNDON LAROUCHE PAC |
| CASADO, ARTHUR J | INVESTOR | 1/20/2016 | $500.00 | NATIONAL RIFLE ASSN |
| CLARK, ROBERT | HISTORY ILLUSTRATIONS | 2/29/2016 | $14.00 | MOVEON.ORG |
| CLARK, ROBERT | HISTORY ILLUSTRATIONS | 3/9/2016 | $20.00 | MOVEON.ORG |
| CODD, PATRICK | CITGO PERTOLEUM | 5/5/2016 | $1.00 | ACTBLUE |
| CORDOVA, RAOUL | NOT EMPLOYED | 10/17/2016 | $5.00 | DEMOCRATIC ACTION |
| CORNEAL, DAVID B | RETIRED | 5/1/2016 | $200.00 | 2016 ELECTION COMMITTEE |
| CUNNINGHAM, JOHN | NOT EMPLOYED | 10/19/2016 | $7.00 | ACTBLUE |
| CUNNINGHAM, JOHN | NOT EMPLOYED | 10/19/2016 | $7.00 | ACTBLUE |
| DEANE, EDWARD W | | 8/4/2015 | $50.00 | NATIONAL RIFLE ASSN |
| DEANE, EDWARD W | | 12/7/2015 | $50.00 | NATIONAL RIFLE ASSN |
| DEWITT, SCOTT M | PUBLIX | 10/8/2015 | $5.00 | PUBLIX SUPER MARKETS |
| DEWITT, SCOTT M | PUBLIX | 10/15/2015 | $5.00 | PUBLIX SUPER MARKETS |
| DEWITT, SCOTT M | PUBLIX | 10/22/2015 | $5.00 | PUBLIX SUPER MARKETS |
| DEWITT, SCOTT M | PUBLIX | 10/29/2015 | $5.00 | PUBLIX SUPER MARKETS |
| DEWITT, SCOTT M | PUBLIX | 11/5/2015 | $5.00 | PUBLIX SUPER MARKETS |
| DEWITT, SCOTT M | PUBLIX | 11/12/2015 | $5.00 | PUBLIX SUPER MARKETS |
| DEWITT, SCOTT M | PUBLIX | 11/19/2015 | $5.00 | PUBLIX SUPER MARKETS |
| DEWITT, SCOTT M | PUBLIX | 11/27/2015 | $5.00 | PUBLIX SUPER MARKETS |
| DEWITT, SCOTT M | PUBLIX | 12/3/2015 | $5.00 | PUBLIX SUPER MARKETS |
| DEWITT, SCOTT M | PUBLIX | 12/10/2015 | $5.00 | PUBLIX SUPER MARKETS |
| DEWITT, SCOTT M | PUBLIX | 12/17/2015 | $5.00 | PUBLIX SUPER MARKETS |
| DEWITT, SCOTT M | PUBLIX | 12/24/2015 | $5.00 | PUBLIX SUPER MARKETS |
| DEWITT, SCOTT M | PUBLIX | 12/31/2015 | $5.00 | PUBLIX SUPER MARKETS |
| DEWITT, SCOTT M | PUBLIX | 10/13/2016 | $5.00 | PUBLIX SUPER MARKETS |
| DEWITT, SCOTT M | PUBLIX | 10/20/2016 | $5.00 | PUBLIX SUPER MARKETS |
| DEWITT, SCOTT M | PUBLIX | 10/27/2016 | $5.00 | PUBLIX SUPER MARKETS |
| DEWITT, SCOTT M | PUBLIX | 11/3/2016 | $5.00 | PUBLIX SUPER MARKETS |
| DEWITT, SCOTT M | PUBLIX | 11/10/2016 | $5.00 | PUBLIX SUPER MARKETS |
| DEWITT, SCOTT M | PUBLIX | 11/17/2016 | $5.00 | PUBLIX SUPER MARKETS |
| DEWITT, SCOTT M | PUBLIX | 11/25/2016 | $5.00 | PUBLIX SUPER MARKETS |
| DEWITT, SCOTT M | PUBLIX | 12/1/2016 | $5.00 | PUBLIX SUPER MARKETS |
| DEWITT, SCOTT M | PUBLIX | 12/8/2016 | $5.00 | PUBLIX SUPER MARKETS |
| DEWITT, SCOTT M | PUBLIX | 12/15/2016 | $5.00 | PUBLIX SUPER MARKETS |
| DEWITT, SCOTT M | PUBLIX | 12/22/2016 | $5.00 | PUBLIX SUPER MARKETS |
| DEWITT, SCOTT M | PUBLIX | 12/29/2016 | $5.00 | PUBLIX SUPER MARKETS |
| DILLON, JON | WALL STREET | 5/31/2016 | $2.00 | ACTBLUE |
| DILLON, JON | WALL STREET | 10/7/2016 | $5.00 | COMMITTEE FOR HISPANIC CAUSES-BOLD PAC |
| DOMINI, MARGARET | NOT EMPLOYED | 11/30/2016 | $35.00 | END CITIZENS UNITED |
| ELMER, DANIEL | DOER'S CABINETS AND TRIM | 2/29/2016 | $3.00 | MOVEON.ORG |
| ERALE, CAREEN | HOME DEPOT | 2/1/2016 | $10.00 | MOVEON.ORG |
| ESCLASANS, SUSANA | NOT EMPLOYED | 10/13/2016 | $3.00 | ACTBLUE |
| FELTS, JACK D JR | PUBLIX | 11/19/2015 | $4.00 | PUBLIX SUPER MARKETS |
| FELTS, JACK D JR | PUBLIX | 11/27/2015 | $4.00 | PUBLIX SUPER MARKETS |
| FELTS, JACK D JR | PUBLIX | 12/3/2015 | $4.00 | PUBLIX SUPER MARKETS |
| FELTS, JACK D JR | PUBLIX | 12/10/2015 | $4.00 | PUBLIX SUPER MARKETS |
| FELTS, JACK D JR | PUBLIX | 12/17/2015 | $4.00 | PUBLIX SUPER MARKETS |
| FELTS, JACK D JR | PUBLIX | 12/24/2015 | $4.00 | PUBLIX SUPER MARKETS |
| FELTS, JACK D JR | PUBLIX | 12/31/2015 | $4.00 | PUBLIX SUPER MARKETS |
| FELTS, JACK D JR | PUBLIX | 11/3/2016 | $4.00 | PUBLIX SUPER MARKETS |
| FELTS, JACK D JR | PUBLIX | 11/10/2016 | $4.00 | PUBLIX SUPER MARKETS |
| FELTS, JACK D JR | PUBLIX | 11/17/2016 | $4.00 | PUBLIX SUPER MARKETS |
| FELTS, JACK D JR | PUBLIX | 11/25/2016 | $4.00 | PUBLIX SUPER MARKETS |
| FELTS, JACK D JR | PUBLIX | 12/1/2016 | $4.00 | PUBLIX SUPER MARKETS |
| FELTS, JACK D JR | PUBLIX | 12/8/2016 | $4.00 | PUBLIX SUPER MARKETS |
| FELTS, JACK D JR | PUBLIX | 12/15/2016 | $4.00 | PUBLIX SUPER MARKETS |
| FELTS, JACK D JR | PUBLIX | 12/22/2016 | $4.00 | PUBLIX SUPER MARKETS |
| FELTS, JACK D JR | PUBLIX | 12/29/2016 | $4.00 | PUBLIX SUPER MARKETS |
| FOSTER, FAITH | AMERICAN CROSSROADS APPAREL COMPANY | 5/14/2016 | $1.00 | ACTBLUE |
| FOX, DONNA | NOT EMPLOYED | 10/18/2016 | $10.00 | MOVEON.ORG |
| FOX, DONNA | NOT EMPLOYED | 10/18/2016 | $10.00 | MOVEON.ORG |
| FOX, JOSEPH W | UNITED AIRLINES | 12/9/2016 | $150.00 | AIR LINE PILOTS ASSN |
| FOX, JOSEPH W | UNITED AIRLINES | 12/31/2016 | $9.00 | AIR LINE PILOTS ASSN |
| GILBERT, DWAYNE H | CSX INTERMODAL TERMINALS INC. | 5/2/2016 | $48.00 | CSX CORP |
| GILBERT, DWAYNE H | CSX INTERMODAL TERMINALS INC. | 6/1/2016 | $48.00 | CSX CORP |
| GILBERT, DWAYNE H | CSX INTERMODAL TERMINALS INC. | 7/1/2016 | $48.00 | CSX CORP |
| GILBERT, DWAYNE H | CSX INTERMODAL TERMINALS INC. | 8/1/2016 | $48.00 | CSX CORP |
| GILBERT, DWAYNE H | CSX INTERMODAL TERMINALS INC. | 9/1/2016 | $48.00 | CSX CORP |
| GILBERT, DWAYNE H | CSX INTERMODAL TERMINALS INC. | 10/3/2016 | $48.00 | CSX CORP |
| GILBERT, DWAYNE H | CSX INTERMODAL TERMINALS INC. | 11/1/2016 | $48.00 | CSX CORP |
| GILBERT, DWAYNE H | CSX INTERMODAL TERMINALS INC. | 12/1/2016 | $48.00 | CSX CORP |
| GILLESPIE, GEORGE ANN | ARTIST | 5/28/2016 | $5.00 | ACTBLUE |
| GILLESPIE, GEORGE ANN | ARTIST | 10/13/2016 | $3.00 | ACTBLUE |
| GILLESPIE, GEORGE ANN | ARTIST | 10/15/2016 | $2.00 | ACTBLUE |
| GILLESPIE, GEORGE ANN | ARTIST | 10/15/2016 | $3.00 | ACTBLUE |
| GILLESPIE, GEORGE ANN | ARTIST | 10/17/2016 | $3.00 | ACTBLUE |
| GILLESPIE, GEORGE ANN | ARTIST | 10/17/2016 | $3.00 | COMMITTEE FOR HISPANIC CAUSES-BOLD PAC |
| GILLESPIE, GEORGE ANN | ARTIST | 10/17/2016 | $0.00 | ACTBLUE |
| GILLESPIE, GEORGE ANN | ARTIST | 10/17/2016 | $25.00 | HOUSE MAJORITY PAC |
| GILLESPIE, GEORGE ANN | ARTIST | 10/19/2016 | $3.00 | ACTBLUE |
| GILLESPIE, GEORGE ANN | ARTIST | 12/17/2016 | $25.00 | HOUSE MAJORITY PAC |
| HARRISON, SHERRY | FARM | 5/10/2016 | $2.00 | ACTBLUE |
| HELLER, CHRIS | CARTOON NETWORK | 1/26/2016 | $10.00 | MOVEON.ORG |
| HENRY, CARINA | NOT EMPLOYED | 5/12/2016 | $1.00 | ACTBLUE |
| HOLBORN, HUGH | AZALEA HEALTH | 5/4/2016 | $3.00 | ACTBLUE |
| HUDSON, ROSLIND | UHS OF DE | 6/5/2015 | $350.00 | UNIVERSAL HEALTH SERVICES |
| HUDSON, ROSLIND | UHS OF DE | 6/30/2016 | $500.00 | UNIVERSAL HEALTH SERVICES |
| HUDSON, ROSLIND | UHS OF DE | 8/30/2016 | $500.00 | UNIVERSAL HEALTH SERVICES |
| HUFFMAN, SUSAN | BODYWISE STUDIOS | 5/30/2016 | $3.00 | ACTBLUE |
| HUFFMAN, SUSAN | BODYWISE STUDIOS | 5/30/2016 | $25.00 | COMMITTEE FOR HISPANIC CAUSES-BOLD PAC |
| HUFFMAN, SUSAN | BODYWISE STUDIOS | 10/2/2016 | $25.00 | SENATE MAJORITY PAC |
| HUFFMAN, SUSAN | BODYWISE STUDIOS | 10/3/2016 | $15.00 | ACTBLUE |
| HUFFMAN, SUSAN | BODYWISE STUDIOS | 10/3/2016 | $100.00 | SENATE MAJORITY PAC |
| HUFFMAN, SUSAN | BODYWISE STUDIOS | 10/10/2016 | $15.00 | ACTBLUE |
| HUFFMAN, SUSAN | BODYWISE STUDIOS | 10/15/2016 | $2.00 | ACTBLUE |
| HUFFMAN, SUSAN | BODYWISE STUDIOS | 10/17/2016 | $15.00 | ACTBLUE |
| JANE, EMMA | STATE OF FLORIDA | 5/27/2016 | $2.00 | ACTBLUE |
| JANE, EMMA | STATE OF FLORIDA | 10/18/2016 | $4.00 | ACTBLUE |
| JOHNSON, JEFFERY L | BANK OF AMERICA | 11/13/2015 | $10.00 | BANK OF AMERICA |
| JOHNSON, JEFFERY L | BANK OF AMERICA | 11/30/2015 | $10.00 | BANK OF AMERICA |
| JOHNSON, JEFFERY L | BANK OF AMERICA | 12/15/2015 | $5.00 | BANK OF AMERICA |
| JOHNSON, JEFFERY L | BANK OF AMERICA | 12/31/2015 | $5.00 | BANK OF AMERICA |
| JOHNSON, JIMMY | ASSOCIATE | 7/1/2016 | $95.00 | AFLAC INC |
| JOHNSON, JIMMY | ASSOCIATE | 8/1/2016 | $95.00 | AFLAC INC |
| JOHNSON, JIMMY | ASSOCIATE | 9/1/2016 | $95.00 | AFLAC INC |
| JOHNSON, JIMMY | ASSOCIATE | 10/1/2016 | $95.00 | AFLAC INC |
| JOHNSON, JIMMY | ASSOCIATE | 11/1/2016 | $95.00 | AFLAC INC |
| JOHNSON, JIMMY | ASSOCIATE | 12/1/2016 | $95.00 | AFLAC INC |
| JONES, WES | | 8/11/2015 | ($2.00) | ACTBLUE |
| JORDAN, GARY W | ASSOCIATE | 10/1/2016 | $5.00 | AFLAC INC |
| JORDAN, GARY W | ASSOCIATE | 12/1/2016 | $5.00 | AFLAC INC |
| KELLEY, TERRY | RETIRED | 9/11/2016 | $35.00 | SENATE MAJORITY PAC |
| KELLEY, TERRY | RETIRED | 9/14/2016 | $25.00 | SENATE MAJORITY PAC |
| KELLEY, TERRY | NOT EMPLOYED | 10/11/2016 | $25.00 | PROGRESSIVE TURNOUT PROJECT |
| KELLEY, TERRY | NOT EMPLOYED | 10/11/2016 | $3.00 | ACTBLUE |
| KELLEY, TERRY | RETIRED | 10/14/2016 | $25.00 | SENATE MAJORITY PAC |
| KERR, SEAN | DIGITAL MARKETING | 5/14/2016 | $1.00 | ACTBLUE |
| KUC, PETER | | 10/27/2016 | $100.00 | GREAT AMERICA PAC |
| LANGLEY, CYNTHIA | LOCKHEED MARTIN | 5/31/2016 | $60.00 | LOCKHEED MARTIN |
| LANGLEY, CYNTHIA | LOCKHEED MARTIN | 6/30/2016 | $60.00 | LOCKHEED MARTIN |
| LANGLEY, CYNTHIA | LOCKHEED MARTIN | 7/31/2016 | $75.00 | LOCKHEED MARTIN |
| LANGLEY, CYNTHIA | LOCKHEED MARTIN | 8/31/2016 | $15.00 | LOCKHEED MARTIN |
| LANGLEY, KENNETH GERALD | LOCKHEED MARTIN | 10/19/2016 | $10.00 | LOCKHEED MARTIN |
| LANGLEY, KENNETH GERALD | LOCKHEED MARTIN | 11/28/2016 | $30.00 | LOCKHEED MARTIN |
| LANGLEY, KENNETH GERALD | LOCKHEED MARTIN | 12/31/2016 | $25.00 | LOCKHEED MARTIN |
| MACY, ANTHONY | NOT EMPLOYED | 5/18/2016 | $3.00 | COMMITTEE FOR HISPANIC CAUSES-BOLD PAC |
| MACY, ANTHONY | NOT EMPLOYED | 5/29/2016 | $3.00 | COMMITTEE FOR HISPANIC CAUSES-BOLD PAC |
| MACY, ANTHONY | | 6/20/2016 | $0.00 | ACTBLUE |
| MACY, ANTHONY | NOT EMPLOYED | 10/16/2016 | $3.00 | PROGRESSIVE TURNOUT PROJECT |
| MACY, ANTHONY | NOT EMPLOYED | 10/17/2016 | $3.00 | PROGRESSIVE TURNOUT PROJECT |
| MACY, ANTHONY | NOT EMPLOYED | 10/18/2016 | $3.00 | PROGRESSIVE TURNOUT PROJECT |
| MACY, ANTHONY | NOT EMPLOYED | 10/18/2016 | $3.00 | PROGRESSIVE TURNOUT PROJECT |
| MACY, ANTHONY | NOT EMPLOYED | 10/19/2016 | $3.00 | PROGRESSIVE TURNOUT PROJECT |
| MACY, ANTHONY | NOT EMPLOYED | 10/19/2016 | $3.00 | PROGRESSIVE TURNOUT PROJECT |
| MADDOCK, KATHLEEN | TRE SEBASTIAN | 10/14/2016 | $15.00 | DEMOCRATS WIN SEATS PAC (D) |
| MADDOCK, KATHLEEN | TRE SEBASTIAN | 10/14/2016 | $35.00 | DEMOCRATS WIN SEATS PAC (D) |
| MAINS, SAMANTHA | NOT EMPLOYED | 10/18/2016 | $1.00 | ACTBLUE |
| MAINS, SAMANTHA | NOT EMPLOYED | 10/18/2016 | $1.00 | ACTBLUE |
| MAINS, SAMANTHA | NOT EMPLOYED | 10/18/2016 | $1.00 | ACTBLUE |
| MASON, GRAY | CAMACHEE HARBOR CONSULTING | 5/15/2016 | $25.00 | ACTBLUE |
| MCCOMB, WILLIAM | HISTORIC TOURS OF AMERICA | 2/5/2016 | $5.00 | MOVEON.ORG |
| MCCOMB, WILLIAM | HISTORIC TOURS OF AMERICA | 2/29/2016 | $3.00 | MOVEON.ORG |
| MCCOMB, WILLIAM | HISTORIC TOURS OF AMERICA | 10/2/2016 | $5.00 | SENATE MAJORITY PAC |
| MCCOMB, WILLIAM | HISTORIC TOURS OF AMERICA | 10/10/2016 | $5.00 | HOUSE MAJORITY PAC |
| MCCOY, CARA | WILKINS LAW FIRM | 5/8/2016 | $2.00 | ACTBLUE |
| MCPHILLIPS, TIM | EDUCATION | 2/9/2016 | $20.00 | MOVEON.ORG |
| MILLER, LEE C | AT&T SERVICES, INC. | 12/31/2016 | $30.00 | AT&T INC |
| MILLER, WILLIAM | SOHO | 2/6/2016 | $5.00 | MOVEON.ORG |
| MINTZ, RONALD | NOT EMPLOYED | 5/28/2016 | $3.00 | ACTBLUE |
| MOREHEAD, JENNIFER | ENDO PHARMACEUTICAL SOLUTIONS, INC. | 11/15/2016 | $20.00 | ENDO HEALTH SOLUTIONS |
| MOREHEAD, JENNIFER | ENDO PHARMACEUTICAL SOLUTIONS, INC. | 12/30/2016 | $30.00 | ENDO HEALTH SOLUTIONS |
| MULDOWNEY, MARY | RETIRED | 5/18/2016 | $2.00 | ACTBLUE |
| MULDOWNEY, MARY | RETIRED | 10/5/2016 | $1.00 | ACTBLUE |
| MULDOWNEY, MARY | RETIRED | 10/9/2016 | $3.00 | END CITIZENS UNITED |
| MURPHY, DON | NOT EMPLOYED | 10/6/2016 | $20.00 | ACTBLUE |
| MURPHY, DON | NOT EMPLOYED | 10/13/2016 | $20.00 | ACTBLUE |
| NOLOBOFF, NANCY | NOT EMPLOYED | 10/11/2016 | $2.00 | ACTBLUE |
| NOLOBOFF, NANCY | NOT EMPLOYED | 10/12/2016 | $1.00 | PROGRESSIVE CHANGE CAMPAIGN CMTE |
| NOLOBOFF, NANCY | NOT EMPLOYED | 10/12/2016 | $1.00 | ACTBLUE |
| NOLOBOFF, NANCY | NOT EMPLOYED | 10/14/2016 | $2.00 | ACTBLUE |
| NOLOBOFF, NANCY | NOT EMPLOYED | 10/14/2016 | $2.00 | PROGRESSIVE CHANGE CAMPAIGN CMTE |
| NOLOBOFF, NANCY | NOT EMPLOYED | 10/16/2016 | $2.00 | PROGRESSIVE CHANGE CAMPAIGN CMTE |
| ORLANDO, FRANK | NOT EMPLOYED | 3/29/2016 | $2.00 | MOVEON.ORG |
| OSTEEN, ROBERT | | 10/3/2016 | $69.00 | NATIONAL RIFLE ASSN |
| PATEL, KAUSHIK | REAL ESTATE INVESTOR | 7/13/2016 | $200.00 | GREAT AMERICA PAC |
| PATEL, KAUSHIK | REAL ESTATE INVESTOR | 8/3/2016 | $50.00 | GREAT AMERICA PAC |
| PAXTON, WILLIAM | NOT EMPLOYED | 2/5/2016 | $10.00 | MOVEON.ORG |
| PAXTON, WILLIAM T PAXTON | NOT EMPLOYED | 5/4/2016 | $3.00 | ACTBLUE |
| PAXTON, WILLIAM T PAXTON | NOT EMPLOYED | 5/18/2016 | $4.00 | ACTBLUE |
| PAXTON, WILLIAM T PAXTON | NOT EMPLOYED | 5/21/2016 | $4.00 | ACTBLUE |
| POORE, RUSSELL | RETAIL | 2/29/2016 | $1.00 | MOVEON.ORG |
| RADZINSKI, MICHAEL | FLORIDA EAST COAST RAILWAY LLC | 4/8/2015 | $400.00 | FLORIDA EAST COAST RAILWAY |
| RAYMOS, VICTOR J | ST AUGUSTINE AND ST JOHNS COUNTY BOARD | 3/22/2016 | $300.00 | NATIONAL ASSN OF REALTORS |
| REYNOLDS, KATHLEEN | NOT EMPLOYED | 10/5/2016 | $5.00 | PAC FOR A CHANGE (D) |
| REYNOLDS, KATHLEEN | NOT EMPLOYED | 10/5/2016 | $1.00 | ACTBLUE |
| REYNOLDS, KATHLEEN | NOT EMPLOYED | 10/13/2016 | $5.00 | ACTBLUE |
| REYNOLDS, KATHLEEN | NOT EMPLOYED | 10/17/2016 | $3.00 | ACTBLUE |
| REYNOLDS, KATHLEEN | NOT EMPLOYED | 10/17/2016 | $1.00 | ACTBLUE |
| REYNOLDS, KATHLEEN | NOT EMPLOYED | 10/17/2016 | $2.00 | ACTBLUE |
| RICHARDSON, BILLY | RETIRED | 8/18/2016 | $50.00 | GREAT AMERICA PAC |
| RICHARDSON, CHRIS | RETIRED | 8/11/2015 | $250.00 | CARLY FOR AMERICA CMTE |
| ROSE, ALLISON | BETTY GRIFFIN HOUSE | 3/30/2016 | $5.00 | MOVEON.ORG |
| SCHAFFA, JOHN | NOT EMPLOYED | 1/25/2016 | $5.00 | MOVEON.ORG |
| SCHILLING 320, PAUL J DR | DOCTOR | 12/17/2015 | $100.00 | VIGOP |
| SCHILLING 320, PAUL J DR | DOCTOR | 4/19/2016 | $250.00 | VIGOP |
| SCHILLING 320, PAUL J DR | DOCTOR | 4/19/2016 | $250.00 | VIGOP |
| SCHILLING 320, PAUL J DR | DOCTOR | 8/11/2016 | $500.00 | VIGOP |
| SCHILLING 320, PAUL J DR | DOCTOR | 8/23/2016 | $250.00 | FREEDOM'S DEFENSE FUND |
| SCHILLING 320, PAUL J DR | DOCTOR | 8/23/2016 | $250.00 | VIGOP |
| SCHILLING 320, PAUL J DR | DOCTOR | 9/16/2016 | $100.00 | FREEDOM'S DEFENSE FUND |
| SCHILLING, PAUL | PHYSICIAN | 8/4/2016 | $250.00 | MAKE AMERICA NUMBER 1 |
| SCHILLING, PAUL J | | 8/23/2016 | $250.00 | SPECIAL OPERATIONS FOR AMERICA |
| SCHINDLER, YVETTE | NOT EMPLOYED | 10/11/2016 | $5.00 | SENATE MAJORITY PAC |
| SHERRY, JAMES F | CONSULTANT | 4/20/2015 | $100.00 | TEA PARTY EXPRESS/OUR COUNTRY DESERVES |
| SHERRY, JAMES F | CONSULTANT | 6/17/2015 | $500.00 | TEA PARTY EXPRESS/OUR COUNTRY DESERVES |
| SHERRY, JAMES F | CONSULTANT | 4/7/2015 | $100.00 | NATIONAL RIFLE ASSN |
| SHIVAYA, SHANTI | FLAGLER COLLEGE | 5/3/2016 | $3.00 | ACTBLUE |
| SHIVAYA, SHANTI | FLAGLER COLLEGE | 5/4/2016 | $3.00 | ACTBLUE |
| SHIVAYA, SHANTI | FLAGLER COLLEGE | 5/13/2016 | $1.00 | ACTBLUE |
| SHIVAYA, SHANTI | FLAGLER COLLEGE | 5/19/2016 | $1.00 | ACTBLUE |
| SHIVAYA, SHANTI | FLAGLER COLLEGE | 10/19/2016 | $7.00 | ACTBLUE |
| SHIVAYA, SHANTI | FLAGLER COLLEGE | 10/19/2016 | $7.00 | ACTBLUE |
| SLAWSON, ROBERT | NOT EMPLOYED | 10/17/2016 | $1.00 | ACTBLUE |
| SLAWSON, ROBERT | NOT EMPLOYED | 10/17/2016 | $3.00 | PROGRESSIVE CHANGE CAMPAIGN CMTE |
| SMITH, JEREMY | GARNEY HOLDING COMPANY | 4/1/2015 | $500.00 | GARNEY HOLDING CO |
| SPRINGFIELD, DIANA | BUSINESS MANAGER | 5/9/2016 | $1.00 | ACTBLUE |
| STEWART, ANTHONY N | IUOE LOCAL L0025 | 3/8/2016 | $61.00 | OPERATING ENGINEERS UNION |
| STEWART, ANTHONY N | IUOE LOCAL L0025 | 4/12/2016 | $61.00 | OPERATING ENGINEERS UNION |
| STEWART, ANTHONY N | IUOE LOCAL L0025 | 5/11/2016 | $76.00 | OPERATING ENGINEERS UNION |
| STEWART, ANTHONY N | IUOE LOCAL L0025 | 6/15/2016 | $61.00 | OPERATING ENGINEERS UNION |
| STEWART, ANTHONY N | IUOE LOCAL L0025 | 7/14/2016 | $61.00 | OPERATING ENGINEERS UNION |
| STEWART, ANTHONY N | IUOE LOCAL L0025 | 8/17/2016 | $76.00 | OPERATING ENGINEERS UNION |
| STEWART, ANTHONY N | IUOE LOCAL L0025 | 9/14/2016 | $61.00 | OPERATING ENGINEERS UNION |
| STEWART, ANTHONY N | IUOE LOCAL L0025 | 10/11/2016 | $76.00 | OPERATING ENGINEERS UNION |
| STEWART, ANTHONY N | IUOE LOCAL L0025 | 11/15/2016 | $61.00 | OPERATING ENGINEERS UNION |
| STEWART, ANTHONY N | IUOE LOCAL L0025 | 12/13/2016 | $61.00 | OPERATING ENGINEERS UNION |
| T PAXTON, WILLIAM | NOT EMPLOYED | 5/20/2016 | $3.00 | ACTBLUE |
| TORRES, JULIO | DEVRY UNIVERSITY | 11/30/2015 | $150.00 | DEVRY INC |
| TORRES, JULIO C | DEVRY EDUCATION GROUP | 9/16/2016 | $10.00 | DEVRY INC |
| TORRES, JULIO C | DEVRY EDUCATION GROUP | 9/30/2016 | $10.00 | DEVRY INC |
| TORRES, JULIO C | DEVRY EDUCATION GROUP | 10/14/2016 | $10.00 | DEVRY INC |
| TORRES, JULIO C | DEVRY EDUCATION GROUP | 10/28/2016 | $10.00 | DEVRY INC |
| TORRES, JULIO C | DEVRY EDUCATION GROUP | 11/11/2016 | $10.00 | DEVRY INC |
| TORRES, JULIO C | DEVRY EDUCATION GROUP | 11/23/2016 | $10.00 | DEVRY INC |
| TORRES, JULIO C | DEVRY EDUCATION GROUP | 12/9/2016 | $10.00 | DEVRY INC |
| TORRES, JULIO C | DEVRY EDUCATION GROUP | 12/22/2016 | $10.00 | DEVRY INC |
| WALTON, ROBERT S | RETIRED | 10/12/2016 | $5.00 | ACTBLUE |
| WALTON, ROBERT S | | 11/16/2016 | ($5.00) | ACTBLUE |
| WATSON, TRACEY A | PUBLIX | 10/8/2015 | $5.00 | PUBLIX SUPER MARKETS |
| WATSON, TRACEY A | PUBLIX | 10/15/2015 | $5.00 | PUBLIX SUPER MARKETS |
| WATSON, TRACEY A | PUBLIX | 10/22/2015 | $5.00 | PUBLIX SUPER MARKETS |
| WATSON, TRACEY A | PUBLIX | 10/29/2015 | $5.00 | PUBLIX SUPER MARKETS |
| WATSON, TRACEY A | PUBLIX | 11/5/2015 | $5.00 | PUBLIX SUPER MARKETS |
| WATSON, TRACEY A | PUBLIX | 11/12/2015 | $5.00 | PUBLIX SUPER MARKETS |
| WATSON, TRACEY A | PUBLIX | 11/19/2015 | $5.00 | PUBLIX SUPER MARKETS |
| WATSON, TRACEY A | PUBLIX | 11/27/2015 | $5.00 | PUBLIX SUPER MARKETS |
| WATSON, TRACEY A | PUBLIX | 12/3/2015 | $5.00 | PUBLIX SUPER MARKETS |
| WATSON, TRACEY A | PUBLIX | 12/10/2015 | $5.00 | PUBLIX SUPER MARKETS |
| WATSON, TRACEY A | PUBLIX | 12/17/2015 | $5.00 | PUBLIX SUPER MARKETS |
| WATSON, TRACEY A | PUBLIX | 12/24/2015 | $5.00 | PUBLIX SUPER MARKETS |
| WATSON, TRACEY A | PUBLIX | 12/31/2015 | $5.00 | PUBLIX SUPER MARKETS |
| WATSON, TRACEY A | PUBLIX | 10/13/2016 | $5.00 | PUBLIX SUPER MARKETS |
| WATSON, TRACEY A | PUBLIX | 10/20/2016 | $5.00 | PUBLIX SUPER MARKETS |
| WATSON, TRACEY A | PUBLIX | 10/27/2016 | $5.00 | PUBLIX SUPER MARKETS |
| WATSON, TRACEY A | PUBLIX | 11/3/2016 | $5.00 | PUBLIX SUPER MARKETS |
| WATSON, TRACEY A | PUBLIX | 11/10/2016 | $5.00 | PUBLIX SUPER MARKETS |
| WATSON, TRACEY A | PUBLIX | 11/17/2016 | $5.00 | PUBLIX SUPER MARKETS |
| WATSON, TRACEY A | PUBLIX | 11/25/2016 | $5.00 | PUBLIX SUPER MARKETS |
| WATSON, TRACEY A | PUBLIX | 12/1/2016 | $5.00 | PUBLIX SUPER MARKETS |
| WATSON, TRACEY A | PUBLIX | 12/8/2016 | $5.00 | PUBLIX SUPER MARKETS |
| WATSON, TRACEY A | PUBLIX | 12/15/2016 | $5.00 | PUBLIX SUPER MARKETS |
| WATSON, TRACEY A | PUBLIX | 12/22/2016 | $5.00 | PUBLIX SUPER MARKETS |
| WATSON, TRACEY A | PUBLIX | 12/29/2016 | $5.00 | PUBLIX SUPER MARKETS |
| WEILL, SARAH | NOT EMPLOYED | 2/2/2016 | $5.00 | MOVEON.ORG |
| WEILL, SARAH | NOT EMPLOYED | 5/9/2016 | $1.00 | ACTBLUE |
| WELDON, ALICE | NOT EMPLOYED | 10/19/2016 | $14.00 | ACTBLUE |
| WELDON, ALICE | NOT EMPLOYED | 10/19/2016 | $14.00 | ACTBLUE |
| WELDON, ALICE | NOT EMPLOYED | 10/19/2016 | $14.00 | ACTBLUE |
| WELDON, ALICE | NOT EMPLOYED | 10/19/2016 | $10.00 | ACTBLUE |
| WHITE, FREDERICK | OLD GUY | 9/29/2016 | $55.00 | NATIONAL RIFLE ASSN |
| WHITE, FREDERICK | OLD GUY | 10/16/2016 | $50.00 | NATIONAL RIFLE ASSN |
| WHITE, FREDERICK | OLD GUY | 10/27/2016 | $50.00 | NATIONAL RIFLE ASSN |
| WHITE, THOMAS S | MAERSK AGENCY | 2/28/2015 | $80.00 | MAERSK INC |
| WHITE, THOMAS S | MAERSK AGENCY | 3/31/2015 | $40.00 | MAERSK INC |
| WHITE, THOMAS S | MAERSK AGENCY | 4/30/2015 | $200.00 | MAERSK INC |
| WHITE, THOMAS S | MAERSK AGENCY | 6/30/2015 | $160.00 | MAERSK INC |
| WHITE, THOMAS S | MAERSK AGENCY | 7/31/2015 | $80.00 | MAERSK INC |
| WHITE, THOMAS S | MAERSK AGENCY | 8/1/2015 | $80.00 | MAERSK INC |
| WHITE, THOMAS S | MAERSK AGENCY | 9/30/2015 | $80.00 | MAERSK INC |
| WHITE, THOMAS S | MAERSK AGENCY | 10/31/2015 | $80.00 | MAERSK INC |
| WHITE, THOMAS S | MAERSK AGENCY | 11/30/2015 | $80.00 | MAERSK INC |
| WHITE, THOMAS S | MAERSK AGENCY | 12/31/2015 | $80.00 | MAERSK INC |
| WHITE, THOMAS S | MAERSK AGENCY | 3/31/2016 | $120.00 | MAERSK INC |
| WHITE, THOMAS S | MAERSK AGENCY | 4/30/2016 | $80.00 | MAERSK INC |
| WHITE, THOMAS S | MAERSK AGENCY | 5/31/2016 | $80.00 | MAERSK INC |
| WHITE, THOMAS S | MAERSK AGENCY | 6/30/2016 | $80.00 | MAERSK INC |
| WHITE, THOMAS S | MAERSK AGENCY | 7/31/2016 | $80.00 | MAERSK INC |
| WHITE, THOMAS S | MAERSK AGENCY | 8/31/2016 | $120.00 | MAERSK INC |
| WHITE, THOMAS S | MAERSK AGENCY | 9/30/2016 | $40.00 | MAERSK INC |
| WHITE, THOMAS S | MAERSK AGENCY | 10/1/2016 | $40.00 | MAERSK INC |
| WHITE, THOMAS S | MAERSK AGENCY | 11/28/2016 | $120.00 | MAERSK INC |
| WHITE, THOMAS S | MAERSK AGENCY | 12/31/2016 | $80.00 | MAERSK INC |
| WILES, DOUG | HERBIE WILES INSURANCE | 1/23/2015 | $250.00 | INDEP INSURANCE AGENTS & BROKERS/AMERICA |
| WILES, DOUG | HERBIE WILES INSURANCE | 3/25/2015 | $150.00 | INDEP INSURANCE AGENTS & BROKERS/AMERICA |
| WILES, DOUG | HERBIE WILES INSURANCE | 10/23/2015 | $1,000.00 | INDEP INSURANCE AGENTS & BROKERS/AMERICA |
| WILES, DOUG | HERBIE WILES INSURANCE | 2/8/2016 | $500.00 | INDEP INSURANCE AGENTS & BROKERS/AMERICA |
| WILES, DOUG | HERBIE WILES INSURANCE | 12/14/2016 | $100.00 | INDEP INSURANCE AGENTS & BROKERS/AMERICA |
| WILLIAMS, BRUCE | RETIRED | 9/19/2015 | $250.00 | CARLY FOR AMERICA CMTE |
| WISE, PAUL | NOT EMPLOYED | 5/11/2016 | $2.00 | ACTBLUE |
| WISE, PAUL | NOT EMPLOYED | 5/17/2016 | $1.00 | ACTBLUE |
| WISE, PAUL | NOT EMPLOYED | 5/27/2016 | $0.00 | ACTBLUE |
| WISE, PAUL | NOT EMPLOYED | 7/17/2016 | $0.00 | ACTBLUE |
| WISE, PAUL | NOT EMPLOYED | 7/25/2016 | $0.00 | ACTBLUE |
| WISE, PAUL | NOT EMPLOYED | 8/17/2016 | $0.00 | ACTBLUE |
| WISE, PAUL | NOT EMPLOYED | 9/17/2016 | $0.00 | ACTBLUE |
| WISE, PAUL | NOT EMPLOYED | 10/17/2016 | $1.00 | ACTBLUE |
| WISE, PAUL | NOT EMPLOYED | 11/17/2016 | $0.00 | ACTBLUE |
| WISE, PAUL | NOT EMPLOYED | 12/17/2016 | $0.00 | ACTBLUE |
| WOLFE, CAROLYN | NOT EMPLOYED | 4/16/2016 | ($61.00) | ACTBLUE |
| WOODRUFF, BRIAN | FIELDS AUTOMOTIVE GROUP | 10/19/2016 | $3.00 | ACTBLUE |
| WOODRUFF, BRIAN | FIELDS AUTOMOTIVE GROUP | 10/19/2016 | $3.00 | ACTBLUE |
| WOODRUFF, BRIAN | FIELDS AUTOMOTIVE GROUP | 10/19/2016 | $3.00 | ACTBLUE |
| WOODRUFF, BRIAN | FIELDS AUTOMOTIVE GROUP | 10/19/2016 | $25.00 | ACTBLUE |
---
2016 ORGANIZED FEDERAL POLITICAL PARTIES
| | | | | |
| --- | --- | --- | --- | --- |
| ADAMS, DAN | FLORIST | 10/16/2016 | $25.00 | DEMOCRATIC CONGRESSIONAL CAMPAIGN CMTE (D) |
| ADAMS, DAN | FLORIST | 10/19/2016 | $25.00 | DEMOCRATIC EXECUTIVE CMTE OF FLORIDA (D) |
| ALDRICH, TIM | ALDRICH HEAT TRANSFER, INC | 10/2/2016 | $50.00 | DEMOCRATIC CONGRESSIONAL CAMPAIGN CMTE (D) |
| ALDRICH, TIM | ALDRICH HEAT TRANSFER, INC | 10/9/2016 | $50.00 | DEMOCRATIC CONGRESSIONAL CAMPAIGN CMTE (D) |
| ALDRICH, TIMOTHY | ALDRICH HEAT TRANSFER, INC | 10/2/2016 | $50.00 | DEMOCRATIC CONGRESSIONAL CAMPAIGN CMTE (D) |
| ALDRICH, TIMOTHY | ALDRICH HEAT TRANSFER, INC. | 10/9/2016 | $50.00 | DEMOCRATIC CONGRESSIONAL CAMPAIGN CMTE (D) |
| ANDERSON, KAREN | BAPTIST HEALTH | 5/20/2016 | $25.00 | DEMOCRATIC SENATORIAL CAMPAIGN CMTE (D) |
| ARBUTHNOT, JANET | RETIRED | 10/6/2016 | $30.00 | REPUBLICAN NATIONAL CMTE (R) |
| BAGWELL, MARY | RETIRED | 5/16/2016 | $15.00 | DEMOCRATIC SENATORIAL CAMPAIGN CMTE (D) |
| BENOIT, VICKI | UNEMPLOYED | 10/30/2016 | $25.00 | DEMOCRATIC CONGRESSIONAL CAMPAIGN CMTE (D) |
| BENOIT, VICKI | UNEMPLOYED | 11/28/2016 | $25.00 | DEMOCRATIC CONGRESSIONAL CAMPAIGN CMTE (D) |
| BENOIT, VICKI | UNEMPLOYED | 12/28/2016 | $25.00 | DEMOCRATIC CONGRESSIONAL CAMPAIGN CMTE (D) |
| BRIGGS, DOROTHY | RETIRED | 9/28/2015 | $275.00 | DEMOCRATIC EXECUTIVE CMTE OF FLORIDA (D) |
| BROWN, NETTIE | RETIRED | 8/21/2015 | $25.00 | REPUBLICAN PARTY OF FLORIDA (R) |
| BROWN, NETTIE | RETIRED | 10/8/2015 | $35.00 | REPUBLICAN PARTY OF FLORIDA (R) |
| BROWN, NETTIE | RETIRED | 12/1/2015 | $25.00 | REPUBLICAN PARTY OF FLORIDA (R) |
| BROWN, NETTIE | RETIRED | 6/1/2016 | $35.00 | REPUBLICAN PARTY OF FLORIDA (R) |
| BROWN, NETTIE | RETIRED | 6/21/2016 | $35.00 | REPUBLICAN PARTY OF FLORIDA (R) |
| BROWN, NETTIE | RETIRED | 8/15/2016 | $35.00 | REPUBLICAN PARTY OF FLORIDA (R) |
| BROWN, NETTIE | RETIRED | 8/29/2016 | $35.00 | REPUBLICAN PARTY OF FLORIDA (R) |
| BROWN, NETTIE RUTH | RETIRED | 10/14/2015 | $25.00 | REPUBLICAN NATIONAL CMTE (R) |
| BROWN, NETTIE RUTH | RETIRED | 10/21/2015 | $35.00 | REPUBLICAN NATIONAL CMTE (R) |
| BROWN, NETTIE RUTH | RETIRED | 11/25/2015 | $25.00 | REPUBLICAN NATIONAL CMTE (R) |
| BROWN, NETTIE RUTH | RETIRED | 10/20/2016 | $8.00 | REPUBLICAN NATIONAL CMTE (R) |
| BROWN, NETTIE RUTH | RETIRED | 10/20/2016 | $50.00 | REPUBLICAN NATIONAL CMTE (R) |
| BULLOCK, JAMES | UNEMPLOYED | 10/12/2016 | $15.00 | DEMOCRATIC CONGRESSIONAL CAMPAIGN CMTE (D) |
| BULLOCK, JAMES | UNEMPLOYED | 12/12/2016 | $15.00 | DEMOCRATIC CONGRESSIONAL CAMPAIGN CMTE (D) |
| CALLAHAN, TOM | RETIRED | 8/29/2016 | $250.00 | NATIONAL REPUBLICAN SENATORIAL CMTE (R) |
| CAPPER, JUDY | | 1/28/2015 | ($50.00) | DEMOCRATIC CONGRESSIONAL CAMPAIGN CMTE (D) |
| CLOUD, NANCY | HOTEL OWNER | 10/9/2016 | $20.00 | REPUBLICAN NATIONAL CMTE (R) |
| CLOUD, NANCY | HOTEL OWNER | 10/16/2016 | $20.00 | REPUBLICAN NATIONAL CMTE (R) |
| CLOUD, NANCY | HOTEL OWNER | 10/19/2016 | $20.00 | REPUBLICAN NATIONAL CMTE (R) |
| CLOUD, NANCY | HOTEL OWNER | 10/27/2016 | $20.00 | REPUBLICAN NATIONAL CMTE (R) |
| CUMMINGS, CARLETON | RETIRED | 4/21/2016 | $250.00 | REPUBLICAN PARTY OF FLORIDA (R) |
| CUMMINGS, CARLETON | RETIRED | 8/8/2016 | $250.00 | REPUBLICAN PARTY OF FLORIDA (R) |
| CUMMINGS, CARLETON | RETIRED | 11/1/2016 | $250.00 | REPUBLICAN PARTY OF FLORIDA (R) |
| DAX, RAYMOND E | RETIRED | 9/30/2016 | $120.00 | REPUBLICAN NATIONAL CMTE (R) |
| DAX, RAYMOND E | RETIRED | 10/1/2016 | $24.00 | REPUBLICAN NATIONAL CMTE (R) |
| DAX, RAYMOND E | RETIRED | 10/5/2016 | $21.00 | REPUBLICAN NATIONAL CMTE (R) |
| DAX, RAYMOND E | RETIRED | 10/5/2016 | $120.00 | REPUBLICAN NATIONAL CMTE (R) |
| DAX, RAYMOND E | RETIRED | 10/11/2016 | $7.00 | REPUBLICAN NATIONAL CMTE (R) |
| DAX, RAYMOND E | RETIRED | 10/18/2016 | $7.00 | REPUBLICAN NATIONAL CMTE (R) |
| DAX, RAYMOND E | RETIRED | 10/25/2016 | $7.00 | REPUBLICAN NATIONAL CMTE (R) |
| DAX, RAYMOND E | RETIRED | 11/1/2016 | $7.00 | REPUBLICAN NATIONAL CMTE (R) |
| DOMINI, MARGARET | RETIRED | 6/30/2015 | $150.00 | DEMOCRATIC CONGRESSIONAL CAMPAIGN CMTE (D) |
| DOMINI, MARGARET | RETIRED | 10/7/2015 | $100.00 | DEMOCRATIC CONGRESSIONAL CAMPAIGN CMTE (D) |
| DOMINI, MARGARET | RETIRED | 10/30/2015 | $100.00 | DEMOCRATIC CONGRESSIONAL CAMPAIGN CMTE (D) |
| DOMINI, MARGARET | RETIRED | 5/26/2016 | $100.00 | DEMOCRATIC CONGRESSIONAL CAMPAIGN CMTE (D) |
| DOMINI, MARGARET | RETIRED | 6/28/2016 | $50.00 | DEMOCRATIC CONGRESSIONAL CAMPAIGN CMTE (D) |
| DUPONT, CATHY | NOT EMPLOYED | 10/7/2016 | $2.00 | DEMOCRATIC CONGRESSIONAL CAMPAIGN CMTE (D) |
| DUPONT, CATHY | NOT EMPLOYED | 10/14/2016 | $2.00 | DEMOCRATIC CONGRESSIONAL CAMPAIGN CMTE (D) |
| ESCLASANS, SUSANA | NOT EMPLOYED | 10/13/2016 | $25.00 | DEMOCRATIC SENATORIAL CAMPAIGN CMTE (D) |
| FERNANDEZ, LILIA A | RETIRED | 4/5/2016 | $10.00 | REPUBLICAN NATIONAL CMTE (R) |
| FERNANDEZ, LILIA A | RETIRED | 4/5/2016 | $50.00 | REPUBLICAN NATIONAL CMTE (R) |
| FERNANDEZ, LILIA A | RETIRED | 5/24/2016 | $60.00 | REPUBLICAN NATIONAL CMTE (R) |
| FERNANDEZ, LILIA A | RETIRED | 7/12/2016 | $2.00 | REPUBLICAN NATIONAL CMTE (R) |
| FERNANDEZ, LILIA A | RETIRED | 7/12/2016 | $4.00 | REPUBLICAN NATIONAL CMTE (R) |
| FERNANDEZ, LILIA A | RETIRED | 7/12/2016 | $60.00 | REPUBLICAN NATIONAL CMTE (R) |
| FERNANDEZ, LILIA A | RETIRED | 7/14/2016 | $10.00 | REPUBLICAN NATIONAL CMTE (R) |
| FERNANDEZ, LILIA A | RETIRED | 8/9/2016 | $85.00 | REPUBLICAN NATIONAL CMTE (R) |
| FERNANDEZ, LILIA A | RETIRED | 8/15/2016 | $14.00 | REPUBLICAN NATIONAL CMTE (R) |
| FERNANDEZ, LILIA A | RETIRED | 9/6/2016 | $25.00 | REPUBLICAN NATIONAL CMTE (R) |
| FERNANDEZ, LILIA A | RETIRED | 9/6/2016 | $80.00 | REPUBLICAN NATIONAL CMTE (R) |
| FERNANDEZ, LILIA A | RETIRED | 9/7/2016 | $16.00 | REPUBLICAN NATIONAL CMTE (R) |
| FERNANDEZ, LILIA A | RETIRED | 9/13/2016 | $50.00 | REPUBLICAN NATIONAL CMTE (R) |
| FERNANDEZ, LILIA A | RETIRED | 10/6/2016 | $17.00 | REPUBLICAN NATIONAL CMTE (R) |
| FERNANDEZ, LILIA A | RETIRED | 10/11/2016 | $85.00 | REPUBLICAN NATIONAL CMTE (R) |
| FERNANDEZ, LILIA A | RETIRED | 10/20/2016 | $26.00 | REPUBLICAN NATIONAL CMTE (R) |
| FERNANDEZ, LILIA A | RETIRED | 10/25/2016 | $15.00 | REPUBLICAN NATIONAL CMTE (R) |
| FERNANDEZ, LILIA A | RETIRED | 12/5/2016 | $25.00 | REPUBLICAN NATIONAL CMTE (R) |
| FLEMING, LEIGH | HOMEMAKER | 10/27/2016 | $250.00 | REPUBLICAN PARTY OF FLORIDA (R) |
| FLEMMING, REGAN | RETIRED | 10/12/2016 | $7.00 | REPUBLICAN NATIONAL CMTE (R) |
| FLEMMING, REGAN | RETIRED | 10/15/2016 | $7.00 | REPUBLICAN NATIONAL CMTE (R) |
| FLEMMING, REGAN | RETIRED | 10/19/2016 | $7.00 | REPUBLICAN NATIONAL CMTE (R) |
| FLEMMING, REGAN | RETIRED | 10/20/2016 | $7.00 | REPUBLICAN NATIONAL CMTE (R) |
| FLEMMING, REGAN | RETIRED | 10/23/2016 | $4.00 | REPUBLICAN NATIONAL CMTE (R) |
| FLEMMING, REGAN | RETIRED | 10/26/2016 | $20.00 | REPUBLICAN NATIONAL CMTE (R) |
| FLEMMING, REGAN | RETIRED | 10/27/2016 | $5.00 | REPUBLICAN NATIONAL CMTE (R) |
| FLEMMING, REGAN | RETIRED | 11/1/2016 | $7.00 | REPUBLICAN NATIONAL CMTE (R) |
| FLEMMING, REGAN | RETIRED | 11/2/2016 | $3.00 | REPUBLICAN NATIONAL CMTE (R) |
| FLEMMING, REGAN | RETIRED | 11/3/2016 | $9.00 | REPUBLICAN NATIONAL CMTE (R) |
| FLEMMING, REGAN | RETIRED | 11/5/2016 | $7.00 | REPUBLICAN NATIONAL CMTE (R) |
| FLEMMING, REGAN | RETIRED | 11/6/2016 | $7.00 | REPUBLICAN NATIONAL CMTE (R) |
| FLEMMING, REGAN | RETIRED | 11/7/2016 | $4.00 | REPUBLICAN NATIONAL CMTE (R) |
| FLEMMING, REGAN | RETIRED | 11/8/2016 | $7.00 | REPUBLICAN NATIONAL CMTE (R) |
| FLEMMING, REGAN | RETIRED | 11/19/2016 | $7.00 | REPUBLICAN NATIONAL CMTE (R) |
| FREEMANN, JOHN | RETIRED | 9/15/2016 | $250.00 | NATIONAL REPUBLICAN CONGRESSIONAL CMTE (R) |
| GILLESPIE, GEORGE ANN | ARTIST | 10/31/2015 | $25.00 | DEMOCRATIC CONGRESSIONAL CAMPAIGN CMTE (D) |
| GILLESPIE, GEORGE ANN | ARTIST | 11/30/2015 | $25.00 | DEMOCRATIC CONGRESSIONAL CAMPAIGN CMTE (D) |
| GOMEZ, MODESTO | RETIRED | 4/18/2016 | $100.00 | NATIONAL REPUBLICAN CONGRESSIONAL CMTE (R) |
| GOMEZ, MODESTO | RETIRED | 4/30/2016 | $150.00 | NATIONAL REPUBLICAN CONGRESSIONAL CMTE (R) |
| GOMEZ, MODESTO | RETIRED | 5/31/2016 | $250.00 | NATIONAL REPUBLICAN CONGRESSIONAL CMTE (R) |
| GOMEZ, MODESTO | RETIRED | 6/22/2016 | $250.00 | NATIONAL REPUBLICAN CONGRESSIONAL CMTE (R) |
| GOMEZ, MODESTO | RETIRED | 7/20/2016 | $150.00 | NATIONAL REPUBLICAN CONGRESSIONAL CMTE (R) |
| GOMEZ, MODESTO | RETIRED | 7/30/2016 | $250.00 | NATIONAL REPUBLICAN CONGRESSIONAL CMTE (R) |
| GOMEZ, MODESTO | RETIRED | 8/31/2016 | $450.00 | NATIONAL REPUBLICAN CONGRESSIONAL CMTE (R) |
| GOMEZ, MODESTO | RETIRED | 9/27/2016 | $500.00 | NATIONAL REPUBLICAN CONGRESSIONAL CMTE (R) |
| GOMEZ, MODESTO | RETIRED | 10/22/2016 | $500.00 | NATIONAL REPUBLICAN CONGRESSIONAL CMTE (R) |
| GOMEZ, MODESTO | RETIRED | 6/22/2016 | $150.00 | NATIONAL REPUBLICAN SENATORIAL CMTE (R) |
| GOMEZ, MODESTO | RETIRED | 7/20/2016 | $100.00 | NATIONAL REPUBLICAN SENATORIAL CMTE (R) |
| GOMEZ, MODESTO | RETIRED | 7/30/2016 | $100.00 | NATIONAL REPUBLICAN SENATORIAL CMTE (R) |
| GOMEZ, MODESTO | RETIRED | 8/31/2016 | $200.00 | NATIONAL REPUBLICAN SENATORIAL CMTE (R) |
| GOMEZ, MODESTO | RETIRED | 9/27/2016 | $250.00 | NATIONAL REPUBLICAN SENATORIAL CMTE (R) |
| GOMEZ, MODESTO | RETIRED | 10/22/2016 | $250.00 | NATIONAL REPUBLICAN SENATORIAL CMTE (R) |
| GOMEZ, MODESTO | RETIRED | 11/2/2016 | $300.00 | NATIONAL REPUBLICAN SENATORIAL CMTE (R) |
| GRUNWALD, HUBERT | NOT EMPLOYED | 10/3/2016 | $10.00 | DEMOCRATIC CONGRESSIONAL CAMPAIGN CMTE (D) |
| GUERTIN, PAUL | RETIRED | 3/12/2015 | $35.00 | DEMOCRATIC CONGRESSIONAL CAMPAIGN CMTE (D) |
| GUERTIN, PAUL | RETIRED | 3/29/2015 | $35.00 | DEMOCRATIC CONGRESSIONAL CAMPAIGN CMTE (D) |
| GUERTIN, PAUL | | 4/13/2015 | ($50.00) | DEMOCRATIC CONGRESSIONAL CAMPAIGN CMTE (D) |
| GUERTIN, PAUL | | 4/13/2015 | ($35.00) | DEMOCRATIC CONGRESSIONAL CAMPAIGN CMTE (D) |
| HUDSON, TWILA | NOT EMPLOYED | 10/5/2016 | $15.00 | DEMOCRATIC CONGRESSIONAL CAMPAIGN CMTE (D) |
| HUDSON, TWILA | NOT EMPLOYED | 10/12/2016 | $15.00 | DEMOCRATIC CONGRESSIONAL CAMPAIGN CMTE (D) |
| HUFFMAN, SUSAN | BODYWISE STUDIOS | 5/30/2016 | $25.00 | DEMOCRATIC SENATORIAL CAMPAIGN CMTE (D) |
| HUFFMAN, SUSAN | BODYWISE STUDIOS | 10/1/2016 | $100.00 | DEMOCRATIC CONGRESSIONAL CAMPAIGN CMTE (D) |
| HUGHES, ANN | NOT EMPLOYED | 10/4/2016 | $5.00 | DEMOCRATIC CONGRESSIONAL CAMPAIGN CMTE (D) |
| HUGHES, ANN | NOT EMPLOYED | 10/5/2016 | $4.00 | DEMOCRATIC CONGRESSIONAL CAMPAIGN CMTE (D) |
| HUGHES, ANN | NOT EMPLOYED | 10/11/2016 | $5.00 | DEMOCRATIC CONGRESSIONAL CAMPAIGN CMTE (D) |
| HUGHES, ANN | NOT EMPLOYED | 10/12/2016 | $4.00 | DEMOCRATIC CONGRESSIONAL CAMPAIGN CMTE (D) |
| HUGHES, ANN | NOT EMPLOYED | 10/18/2016 | $5.00 | DEMOCRATIC CONGRESSIONAL CAMPAIGN CMTE (D) |
| HUGHES, ANN | NOT EMPLOYED | 10/19/2016 | $4.00 | DEMOCRATIC CONGRESSIONAL CAMPAIGN CMTE (D) |
| HUGHES, ANN | | 11/7/2016 | ($4.00) | DEMOCRATIC CONGRESSIONAL CAMPAIGN CMTE (D) |
| HUGHES, ANN | | 11/7/2016 | ($4.00) | DEMOCRATIC CONGRESSIONAL CAMPAIGN CMTE (D) |
| HUGHES, ANN | | 11/7/2016 | ($5.00) | DEMOCRATIC CONGRESSIONAL CAMPAIGN CMTE (D) |
| HUGHES, ANN | | 11/7/2016 | ($4.00) | DEMOCRATIC CONGRESSIONAL CAMPAIGN CMTE (D) |
| HUGHES, ANN | | 11/7/2016 | ($5.00) | DEMOCRATIC CONGRESSIONAL CAMPAIGN CMTE (D) |
| HUGHES, ANN | | 11/7/2016 | ($4.00) | DEMOCRATIC CONGRESSIONAL CAMPAIGN CMTE (D) |
| HUGHES, ANN | | 11/7/2016 | ($5.00) | DEMOCRATIC CONGRESSIONAL CAMPAIGN CMTE (D) |
| HUGHES, ANN | | 11/7/2016 | ($5.00) | DEMOCRATIC CONGRESSIONAL CAMPAIGN CMTE (D) |
| HUGHES, ANN | | 11/7/2016 | ($5.00) | DEMOCRATIC CONGRESSIONAL CAMPAIGN CMTE (D) |
| JENSEN, JOANNE RUSSELL | RETIRED | 11/4/2016 | $125.00 | REPUBLICAN NATIONAL CMTE (R) |
| JENSEN, JOANNE RUSSELL | RETIRED | 11/11/2016 | $20.00 | REPUBLICAN NATIONAL CMTE (R) |
| JENSEN, SONYA | SMALL BUSINESS OWNER | 8/8/2016 | $25.00 | NATIONAL REPUBLICAN SENATORIAL CMTE (R) |
| JENSEN, SONYA | SMALL BUSINESS OWNER | 8/29/2016 | $25.00 | NATIONAL REPUBLICAN SENATORIAL CMTE (R) |
| JIMMERSON, LEILA C | RETIRED | 10/25/2016 | $50.00 | REPUBLICAN NATIONAL CMTE (R) |
| JIMMERSON, LEILA C | RETIRED | 11/7/2016 | $52.00 | REPUBLICAN NATIONAL CMTE (R) |
| KELLEY, TERRY | NOT EMPLOYED | 10/18/2016 | $25.00 | DEMOCRATIC CONGRESSIONAL CAMPAIGN CMTE (D) |
| LARROUDE, JUAN DR | RETIRED | 9/30/2016 | $100.00 | REPUBLICAN NATIONAL CMTE (R) |
| LINDER, PAMELA J | TAKE CARE | 10/1/2016 | $5.00 | DEMOCRATIC CONGRESSIONAL CAMPAIGN CMTE (D) |
| LINDER, PAMELA J | TAKE CARE | 10/4/2016 | $1.00 | DEMOCRATIC CONGRESSIONAL CAMPAIGN CMTE (D) |
| LINDER, PAMELA J | TAKE CARE | 10/8/2016 | $5.00 | DEMOCRATIC CONGRESSIONAL CAMPAIGN CMTE (D) |
| LINDER, PAMELA J | TAKE CARE | 10/15/2016 | $5.00 | DEMOCRATIC CONGRESSIONAL CAMPAIGN CMTE (D) |
| LOUD, RICHARD | RETIRED | 9/22/2016 | $200.00 | REPUBLICAN PARTY OF FLORIDA (R) |
| LOUD, RICHARD W | RETIRED | 7/26/2016 | $40.00 | REPUBLICAN NATIONAL CMTE (R) |
| LOUD, RICHARD W | RETIRED | 8/12/2016 | $40.00 | REPUBLICAN NATIONAL CMTE (R) |
| LOUD, RICHARD W | RETIRED | 9/23/2016 | $200.00 | REPUBLICAN NATIONAL CMTE (R) |
| MARSCHALL, THOMAS W | RETIRED | 9/7/2016 | $240.00 | REPUBLICAN NATIONAL CMTE (R) |
| MCCOMB, WILLIAM | HISTORIC TOURS OF AMERICA | 10/6/2016 | $5.00 | DEMOCRATIC CONGRESSIONAL CAMPAIGN CMTE (D) |
| MCCOMB, WILLIAM | HISTORIC TOURS OF AMERICA | 10/13/2016 | $5.00 | DEMOCRATIC CONGRESSIONAL CAMPAIGN CMTE (D) |
| MURPHY, DON | NOT EMPLOYED | 10/20/2016 | $100.00 | DEMOCRATIC SENATORIAL CAMPAIGN CMTE (D) |
| MURPHY, DON | NOT EMPLOYED | 10/27/2016 | $100.00 | DEMOCRATIC SENATORIAL CAMPAIGN CMTE (D) |
| MURPHY, DON | NOT EMPLOYED | 11/3/2016 | $100.00 | DEMOCRATIC SENATORIAL CAMPAIGN CMTE (D) |
| NOLOBOFF, NANCY | NOT EMPLOYED | 10/11/2016 | $8.00 | DEMOCRATIC SENATORIAL CAMPAIGN CMTE (D) |
| NOLOBOFF, NANCY | NOT EMPLOYED | 10/17/2016 | $10.00 | DEMOCRATIC SENATORIAL CAMPAIGN CMTE (D) |
| PENNY, JEAN | UNEMPLOYED | 8/8/2016 | $15.00 | DEMOCRATIC CONGRESSIONAL CAMPAIGN CMTE (D) |
| PENNY, JEAN | UNEMPLOYED | 8/15/2016 | $38.00 | DEMOCRATIC CONGRESSIONAL CAMPAIGN CMTE (D) |
| PENNY, JEAN | UNEMPLOYED | 8/23/2016 | $15.00 | DEMOCRATIC CONGRESSIONAL CAMPAIGN CMTE (D) |
| PENNY, JEAN | UNEMPLOYED | 8/28/2016 | $50.00 | DEMOCRATIC CONGRESSIONAL CAMPAIGN CMTE (D) |
| PENNY, JEAN | UNEMPLOYED | 9/6/2016 | $50.00 | DEMOCRATIC CONGRESSIONAL CAMPAIGN CMTE (D) |
| PENNY, JEAN | UNEMPLOYED | 9/8/2016 | $15.00 | DEMOCRATIC CONGRESSIONAL CAMPAIGN CMTE (D) |
| PENNY, JEAN | UNEMPLOYED | 9/15/2016 | $38.00 | DEMOCRATIC CONGRESSIONAL CAMPAIGN CMTE (D) |
| PENNY, JEAN | UNEMPLOYED | 9/25/2016 | $15.00 | DEMOCRATIC CONGRESSIONAL CAMPAIGN CMTE (D) |
| PENNY, JEAN | UNEMPLOYED | 9/28/2016 | $50.00 | DEMOCRATIC CONGRESSIONAL CAMPAIGN CMTE (D) |
| PENNY, JEAN | RETIRED | 10/8/2016 | $15.00 | DEMOCRATIC CONGRESSIONAL CAMPAIGN CMTE (D) |
| PENNY, JEAN | UNEMPLOYED | 10/9/2016 | $15.00 | DEMOCRATIC CONGRESSIONAL CAMPAIGN CMTE (D) |
| PENNY, JEAN | UNEMPLOYED | 10/23/2016 | $15.00 | DEMOCRATIC CONGRESSIONAL CAMPAIGN CMTE (D) |
| PENNY, JEAN | UNEMPLOYED | 10/30/2016 | $50.00 | DEMOCRATIC CONGRESSIONAL CAMPAIGN CMTE (D) |
| PENNY, JEAN | UNEMPLOYED | 11/8/2016 | $15.00 | DEMOCRATIC CONGRESSIONAL CAMPAIGN CMTE (D) |
| PENNY, JEAN | UNEMPLOYED | 11/24/2016 | $15.00 | DEMOCRATIC CONGRESSIONAL CAMPAIGN CMTE (D) |
| PENNY, JEAN | UNEMPLOYED | 11/28/2016 | $50.00 | DEMOCRATIC CONGRESSIONAL CAMPAIGN CMTE (D) |
| PENNY, JEAN | UNEMPLOYED | 12/8/2016 | $15.00 | DEMOCRATIC CONGRESSIONAL CAMPAIGN CMTE (D) |
| PORTER, RICHMOND | RETIRED | 9/27/2016 | $100.00 | NATIONAL REPUBLICAN CONGRESSIONAL CMTE (R) |
| PORTER, RICHMOND | RETIRED | 10/31/2016 | $100.00 | NATIONAL REPUBLICAN CONGRESSIONAL CMTE (R) |
| RADZINSKI, TERESA A | US TRUST | 10/5/2016 | $2,700.00 | REPUBLICAN PARTY OF FLORIDA (R) |
| ROUNDS, JACK | RETIRED | 10/28/2016 | $25.00 | REPUBLICAN PARTY OF FLORIDA (R) |
| ROUNDS, JACK | RETIRED | 11/8/2016 | $50.00 | REPUBLICAN PARTY OF FLORIDA (R) |
| ROUNDS, JACK S | RETIRED | 10/7/2016 | $75.00 | NATIONAL REPUBLICAN SENATORIAL CMTE (R) |
| ROUNDS, JACK S | RETIRED | 5/18/2016 | $30.00 | NATIONAL REPUBLICAN SENATORIAL CMTE (R) |
| ROUNDS, JACK S | RETIRED | 5/21/2016 | $51.00 | NATIONAL REPUBLICAN SENATORIAL CMTE (R) |
| ROUNDS, JACK S | RETIRED | 8/30/2016 | $75.00 | NATIONAL REPUBLICAN SENATORIAL CMTE (R) |
| ROUNDS, JACK S | RETIRED | 9/14/2016 | $100.00 | NATIONAL REPUBLICAN CONGRESSIONAL CMTE (R) |
| ROUNDS, JACK S | RETIRED | 9/14/2016 | $100.00 | NATIONAL REPUBLICAN SENATORIAL CMTE (R) |
| ROUNDS, JACK S | RETIRED | 9/23/2016 | $25.00 | NATIONAL REPUBLICAN CONGRESSIONAL CMTE (R) |
| ROUNDS, JACK S | RETIRED | 9/24/2016 | $25.00 | NATIONAL REPUBLICAN CONGRESSIONAL CMTE (R) |
| ROUNDS, JACK S | RETIRED | 9/30/2016 | $25.00 | NATIONAL REPUBLICAN CONGRESSIONAL CMTE (R) |
| ROUNDS, JACK S | RETIRED | 10/13/2016 | $25.00 | NATIONAL REPUBLICAN CONGRESSIONAL CMTE (R) |
| ROUNDS, JACK S | RETIRED | 10/24/2016 | $25.00 | NATIONAL REPUBLICAN CONGRESSIONAL CMTE (R) |
| ROUNDS, JACK S | RETIRED | 10/26/2016 | $101.00 | NATIONAL REPUBLICAN CONGRESSIONAL CMTE (R) |
| ROUNDS, JACK S | RETIRED | 10/27/2016 | $100.00 | NATIONAL REPUBLICAN SENATORIAL CMTE (R) |
| ROUNDS, JACK S | RETIRED | 10/28/2016 | $75.00 | NATIONAL REPUBLICAN CONGRESSIONAL CMTE (R) |
| ROUNDS, JACK S | RETIRED | 10/31/2016 | $25.00 | NATIONAL REPUBLICAN CONGRESSIONAL CMTE (R) |
| ROUNDS, JACK S | RETIRED | 11/2/2016 | $35.00 | NATIONAL REPUBLICAN CONGRESSIONAL CMTE (R) |
| ROUNDS, JACK S | RETIRED | 11/4/2016 | $25.00 | NATIONAL REPUBLICAN CONGRESSIONAL CMTE (R) |
| ROUNDS, JACK S | RETIRED | 11/4/2016 | $25.00 | NATIONAL REPUBLICAN CONGRESSIONAL CMTE (R) |
| ROUNDS, JACK S | RETIRED | 11/4/2016 | $25.00 | NATIONAL REPUBLICAN CONGRESSIONAL CMTE (R) |
| ROUNDS, JACK S | RETIRED | 11/14/2016 | $100.00 | NATIONAL REPUBLICAN SENATORIAL CMTE (R) |
| ROUNDS, JACK S | RETIRED | 11/15/2016 | $101.00 | NATIONAL REPUBLICAN CONGRESSIONAL CMTE (R) |
| RUVERS, TOM | OLDE CARRIAGE REALTY | 11/3/2015 | $71.00 | REPUBLICAN PARTY OF FLORIDA (R) |
| SCHILLING, PAUL J DR | PHYSICIAN | 9/24/2016 | $250.00 | NATIONAL REPUBLICAN CONGRESSIONAL CMTE (R) |
| SCHILLING, PAUL | PHYSICIAN | 8/11/2016 | $100.00 | REPUBLICAN NATIONAL CMTE (R) |
| SCHILLING, PAUL | PHYSICIAN | 8/15/2016 | $500.00 | REPUBLICAN NATIONAL CMTE (R) |
| SCHILLING, PAUL | PHYSICIAN | 8/28/2016 | $100.00 | REPUBLICAN NATIONAL CMTE (R) |
| SCHILLING, PAUL | PHYSICIAN | 9/20/2016 | $50.00 | REPUBLICAN NATIONAL CMTE (R) |
| SHERRY, JAMES F | SELF-EMPLOYED | 9/20/2016 | $200.00 | REPUBLICAN NATIONAL CMTE (R) |
| SMITH, DAWN | PARKWAY PROPERTIES | 12/12/2016 | $110.00 | REPUBLICAN NATIONAL CMTE (R) |
| THOMPSON, EVELYN | SELF EMPLOYED | 10/20/2016 | $30.00 | DEMOCRATIC CONGRESSIONAL CAMPAIGN CMTE (D) |
| THOMPSON, EVELYN | SELF EMPLOYED | 11/20/2016 | $30.00 | DEMOCRATIC CONGRESSIONAL CAMPAIGN CMTE (D) |
| THOMPSON, EVELYN | SELF EMPLOYED | 12/20/2016 | $30.00 | DEMOCRATIC CONGRESSIONAL CAMPAIGN CMTE (D) |
| TIDWELL, MICHAEL | N/A | 7/11/2016 | $100.00 | DEMOCRATIC SENATORIAL CAMPAIGN CMTE (D) |
| TIDWELL, MICHAEL | NOT EMPLOYED | 10/1/2016 | $20.00 | DEMOCRATIC CONGRESSIONAL CAMPAIGN CMTE (D) |
| TIDWELL, MICHAEL D | RETIRED | 7/19/2016 | $25.00 | DEMOCRATIC CONGRESSIONAL CAMPAIGN CMTE (D) |
| TIDWELL, MICHAEL D | RETIRED | 8/15/2016 | $15.00 | DEMOCRATIC CONGRESSIONAL CAMPAIGN CMTE (D) |
| TIDWELL, MICHAEL D | RETIRED | 8/15/2016 | $30.00 | DEMOCRATIC SENATORIAL CAMPAIGN CMTE (D) |
| TIDWELL, MICHAEL D | RETIRED | 8/16/2016 | $30.00 | DEMOCRATIC CONGRESSIONAL CAMPAIGN CMTE (D) |
| TIDWELL, MICHAEL D | RETIRED | 8/17/2016 | $25.00 | DEMOCRATIC SENATORIAL CAMPAIGN CMTE (D) |
| TIDWELL, MICHAEL D | RETIRED | 8/30/2016 | $40.00 | DEMOCRATIC CONGRESSIONAL CAMPAIGN CMTE (D) |
| TIDWELL, MICHAEL D | RETIRED | 9/18/2016 | $30.00 | DEMOCRATIC CONGRESSIONAL CAMPAIGN CMTE (D) |
| TIDWELL, MICHAEL D | N/A | 9/26/2016 | $50.00 | DEMOCRATIC SENATORIAL CAMPAIGN CMTE (D) |
| TIDWELL, MICHAEL D | RETIRED | 9/27/2016 | $50.00 | DEMOCRATIC CONGRESSIONAL CAMPAIGN CMTE (D) |
| TIDWELL, MICHAEL D | N/A | 9/29/2016 | $25.00 | DEMOCRATIC SENATORIAL CAMPAIGN CMTE (D) |
| TIDWELL, MICHAEL D | RETIRED | 9/29/2016 | $30.00 | DEMOCRATIC CONGRESSIONAL CAMPAIGN CMTE (D) |
| TIDWELL, MICHAEL D | RETIRED | 10/2/2016 | $20.00 | DEMOCRATIC CONGRESSIONAL CAMPAIGN CMTE (D) |
| TIDWELL, MICHAEL D | N/A | 10/25/2016 | $30.00 | DEMOCRATIC SENATORIAL CAMPAIGN CMTE (D) |
| TIDWELL, MICHAEL D | RETIRED | 10/26/2016 | $30.00 | DEMOCRATIC CONGRESSIONAL CAMPAIGN CMTE (D) |
| TIDWELL, MICHAEL D | N/A | 10/28/2016 | $30.00 | DEMOCRATIC SENATORIAL CAMPAIGN CMTE (D) |
| TIDWELL, MICHAEL D | RETIRED | 10/30/2016 | $30.00 | DEMOCRATIC CONGRESSIONAL CAMPAIGN CMTE (D) |
| TIDWELL, MICHAEL D | N/A | 11/17/2016 | $25.00 | DEMOCRATIC SENATORIAL CAMPAIGN CMTE (D) |
| WALTON, ROBERT S | RETIRED | 10/12/2016 | $50.00 | DEMOCRATIC CONGRESSIONAL CAMPAIGN CMTE (D) |
| WENZEL, NIKOLAI G | FLAGLER COLLEGE | 8/28/2016 | $250.00 | LIBERTARIAN NATIONAL CMTE (L) |
| WHALEN-DUNNINGT, JANET | NOT EMPLOYED | 10/11/2016 | $25.00 | DEMOCRATIC SENATORIAL CAMPAIGN CMTE (D) |
| YOAKUM, JUDITH RS | RETIRED | 9/2/2016 | $250.00 | REPUBLICAN NATIONAL CMTE (R) |
Share your thoughts with our readers >>