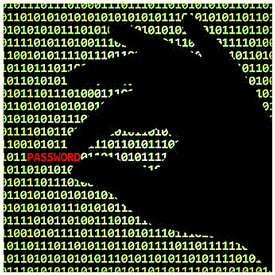 Cybersecurity, crypto currencies, and data driven cyber viruses are all topics Mark Lesswing, Chief Technology Officer, National Association of Realtors, will discuss at the St. Johns County Chamber of Commerce Economic Development Council Quarterly Breakfast on Friday, April 27 at 8:00 a.m. at the Renaissance World Golf Village Resort.
The keynote presenter, Lesswing, is a cyber security industry expert and was involved in corporate turnarounds for three years prior to joining the National Association of Realtors.
"We know that cyberattacks on unprepared companies can be devastating for businesses," Chamber President and CEO Isabelle Renault told Historic City News. "Our speaker plans to challenge us by identifying today's technological challenges and how we should invest in preparation."
To register for the EDC Quarterly Breakfast visit www.sjcchamber.com and go to the calendar of events or call 904.829.5681. Admission is $50 for non-chamber members and $40 for members.
---
About Mark Lesswing
Mark Lesswing is the Chief Technology Officer for the National Association of REALTORS. He holds a Bachelor of Science degree in Industrial Engineering from Lehigh University, and started programming robots just out of college. In 1988, he began working with object-oriented programming, and in 1992 he launched a consultancy. He has worked for large database vendors such as Sybase (as a startup) and Oracle, and spent a summer in Europe setting up operations for a vendor. He grew up in Buffalo, New York, and has lived in New York City and San Francisco. Currently he resides in Chicago with his wife, Susannah, and their three children. For three years prior to joining NAR, Mark was involved in corporate turnarounds. He is a speaker at major trade conferences and is listed in the International Who's Who of Information Technology and the National Register of Who's Who in Executives and Professionals.
Share your thoughts with our readers >>