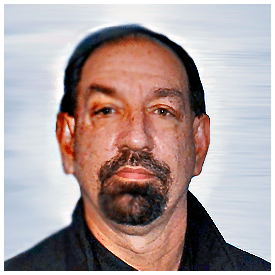 Historic City News has learned that at about 6:00 p.m. Tuesday evening, two federal and one county law enforcement officer exercised lethal force while attempting to capture a single, middle-aged, 190-lb former lawyer, who was unarmed, but had an arrest warrant issued against him in the District of New Hampshire.
Local reporters contacted the Amherst Police Department today to learn more about the 59-year-old James Benny Hobbs and the crime that he is accused of committing that led to his death at the hands of three-armed police officers who fired on him, simultaneously.
---
The universal age of sexual consent in New Hampshire is 16-years-old.  Under New Hampshire law, an individual is guilty of "aggravated felonious sexual assault" if he penetrates someone after she indicates that she doesn't "freely consent" or before she has "an adequate chance to flee or resist."  According the U.S. Marshal Service in Concord, Hobbs was wanted for "aggravated sexual assault of a child under the age of 16".
---
Here is what we know or believe to be true based on what we learned:
Prior to 2005, Hobbs was a licensed and practicing attorney.
Hobbs was on parole for defrauding several clients in 2005.
Hobbs also goes by the nick-name "The Whip".
Amherst Police Department arrest warrant was issued on January 17.
Hobbs was last known to be driving a 2006, White, 4-Door Mercedes C280.
Hobbs was described as a white man, 6 feet tall and weighing 190 pounds with hazel eyes and brown hair.
Hobbs was the sole occupant of the motel room.
Hobbs fled his last known home in Stratham upon learning about the pending charges.
Hobbs had ties throughout the Seacoast area of New Hampshire.
At least six plain clothes and uniformed agents approached the room on the second floor of the Howard Johnson motel near the Outlet Mall.
It was still daylight when officers called for the fugitive to exit the room.
Hobbs exited and upon verbal commands to surrender himself to law enforcement, instead, refused to comply over a period of time.
Hobbs made several "sudden moves" causing 3 law enforcement officers to fire their weapons on him.
Hobbs received emergency medical care at the scene but died anyway.
Due to U.S. Marshal Policy, taskforce members working in an undercover capacity and their involvement in arresting some of the nation's most dangerous and wanted individuals, our agency will not be releasing their identities.
The third individual involved has been identified as Deputy Mohammad Y Toubaili, who just turned 30-years-old in November, and who has been employed for less than 4-years with the Sheriff's Office; since May 19, 2014. This is his first officer-involved shooting.
Share your thoughts with our readers >>