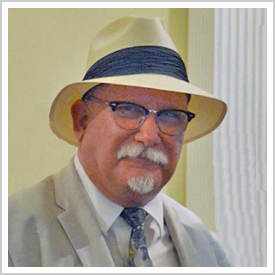 Editorial: Historic preservation does not mean closed to the public
Last month was the first time since 2005 that Historic City News readers were allowed to visit the interior of the historic City Waterworks Building at Davenport Park; a building that once served an important community purpose but, because of mismanagement, was finally shut down.
In 1898, Henry Morrison Flagler donated the land to the city who built the pumping station for the city's first water utility. It closed in 1927 when the city built the water treatment plant in West Augustine. It continued to serve an important community purpose until 2005. However, continued lack of repair, upkeep and poor management by the city, eventually forced the facility to be shut down for safety reasons.
I am reminded that the city lost the income from 37-State-owned properties in October 2010 because they didn't want the upkeep. Since then, it has been the University of Florida, not the City of St Augustine, calling the shots and collecting the rent.
The story of the Waterworks is not entirely unlike the land and three completed buildings donated to the city by the estate of Dr. Andrew Anderson II. By 2010, Echo House, Inc., could no longer maintain the facilities, and the city, who held a reverter interest in the property, refused to step in and resume their obligation under the bequest. Echo House, Inc., transferred their interest to St Paul AME Church on March 15, 2010, and the buildings continued to decompose until the last of the three remaining structures from the 1920's was demolished this year.
The Waterworks building in Davenport Park on San Marco Avenue, opened to the public on Saturday, May 26 from 10:00 a.m. until noon. Two hours for an "open house" of the historic structure as part of its celebration of National Historic Preservation Month after being closed for more than a decade. The Waterworks building, is listed on the National Register of Historic Places.
Work completed thus far was funded through a state grant that covered a careful architectural and engineering plans that led construction work over the last three years. Another phase of grant work is proposed that will be considered later this year by the Florida Historical Commission.
---
Michael Gold is the Editor in Chief for Historic City News and trustee for Historic City Companies, Inc.  Opinions expressed in our editorial content are the opinions of this writer and not necessarily those of our publications, company, employees, readers or advertisers.  We welcome your contrasting point of view.
Share your thoughts with our readers >>