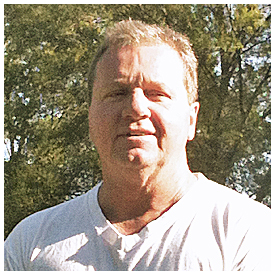 Letter: St Augustine Beach waste disposal subsidy must end
Tom Reynolds
St Augustine Beach, FL
Dear HCN news Desk:
I am writing because I do not believe proper attention has been called to an item on the agenda of tonight's meeting of the St Augustine Beach City Commission Monday, February 12, 2018, at 6: 00 p.m.
I am referring to XII. OLD BUSINESS on the regular agenda:
4. Non- ad valorem assessment for collection of solid waste and recyclables: continuation of discussion whether to adopt (presenter: Joe Howell, Public Works Director)
---
From the agenda backup provided the annual cost for solid waste and recyclables is $366. 48 per residential unit:
$ 201. 00 for Collection
$ 118.44 for Disposal
$ 47. 04 for Recycling
---
However, I have learned that St Augustine Beach city residents who use City Waste Disposal, have only been paying $74.00 a year. The residents who use the City of St Augustine Beach waste services have been getting a huge subsidy of $292.48.
Not all residents use the City service; but, the current St Augustine Beach waste disposal subsidy must end and the residents who were wronged and cheated must be compensated.
Nobody in city government can tell me the reason for this billing disparity or produce anything in writing that makes this legal. I am hoping residents like me who use Advance Disposal and do not receive the subsidy will speak tonight and help get some answers from Joe Howell, or the city manager, the mayor, commissioners or our city attorney.
Share your thoughts with our readers >>