US National Weather Service in Jacksonville reported to Historic City News that readers in the northeast Florida and southeast Georgia area, should be prepared for the threat of severe weather continuing into Tuesday.
Forecasts are calling for an enhanced risk of severe weather across most of the area, including damaging winds, hail and the possibility of a few tornadoes.
Tuesday will see a cold front moving through.
Make sure your weather radio is in proper working order and you are paying close attention to weather watches and warnings.
St. Johns County Emergency Management suggests that you follow updates from the National Weather Service available on twitter at @NWSJacksonville or on the web at www.weather.gov/jax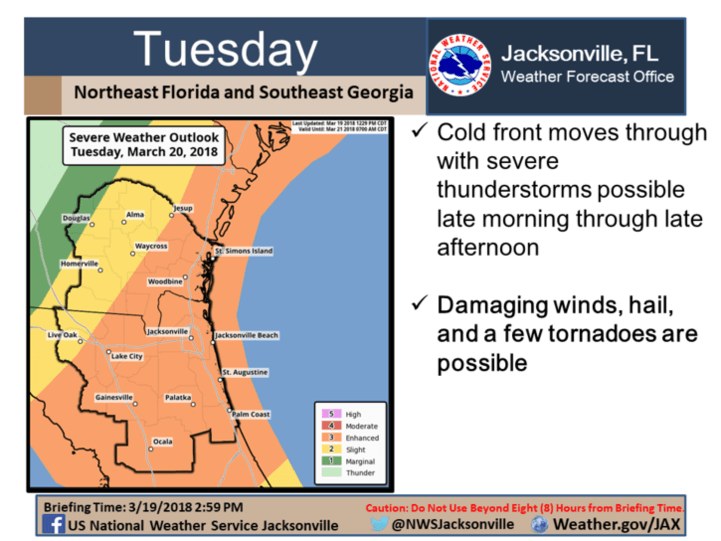 Share your thoughts with our readers >>