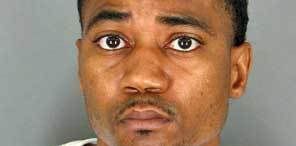 A 31-year old Duval County man was arrested on a host of charges Sunday evening and additional charges were filed Monday, including capital sexual battery, according to a media release provided by the Sheriff's Office this week.
The suspect, identified as Kenneth Bernard Silas, 31, 1325 Dancy St., Jacksonville, had a first appearance hearing on the new charges Tuesday morning.
Silas is being held in the St. Johns County jail on charges of burglary of a dwelling 5,000.00, felony child abuse 100,000.00, possession of controlled substance 5,000.00, possession of drug paraphernalia 500.00, false imprisonment of a child under 13 years of age 100,000.00 and sexual act with a child less than 12 years of age by family or custodian 100,000.00.
The investigation began Sunday morning when deputies responded to a report of a suspicious vehicle in the 4600 block of C.R. 208 shortly before 11:00 a.m. The caller advised that there was a silver passenger car parked inside his work garage that should not have been there and he called the Sheriff's Office.
Upon searching the vehicle the deputy located two pills and a bag containing a white powdery substance under the driver's seat of the vehicle.
Additional deputies responded and they were led to an abandoned house about 300 feet from where the vehicle was located. Inside the residence the suspect and a female under the age of 12 were located. They were separated and questioned. The young girl stated that she was awakened at 3:00 a.m. by the suspect and that she needed to "prostitute" her body and if she refused other people would harm her relatives.
At this point the suspect was arrested and further questioned by detectives. Additional information led to the new charges being filed Monday afternoon.
The investigation is continuing.