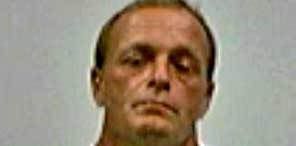 We continue to read of the arrest of registered sexual offenders and predators who have failed to "properly register" in violation of FS 943.0435(9).
One such instance is 49 year old George Hector Larocque who is a registered sexual offender that was arrested at 9:30 Wednesday morning by deputies with the St. Johns County Sheriff's Office.
Inmate records show that Larocque remains in custody pending $5,000.00 bail as of the writing of this article.
In Florida and other states, a lot of identifying information is collected and made public about these offenders upon their release. For example, the FDLE public website, in addition to reporting Larocque's registered address, including information about his 1987 beige Dodge van, lists descriptions of a birthmark on his left arm, scars on his stomach and right hand, his height, weight, color of hair and eyes, and a recent photograph.
Some argue that this makes it extremely difficult for these offenders to reintroduce themselves into society, find work or even secure a place to live.
Nearly 12 years ago, Larocque was convicted of lewd and lascivious behavior with a child under the age of 16 in violation of FS 800.04. That was May 24, 1996 — and under current laws, he will have to remain registered for the rest of his life.
Over two years ago, October 28, 2005, he was previously arrested and convicted of failing to "properly register" and Wednesday he was arrested again — not for committing another sexual crime but for failing to "properly register".
In addition to restrictions about where an offender can live in relationship to schools and certain other facilities, the offender's driver's license must be flagged. If they move, they must notify authorities in the new jurisdiction immediately — within 48 hours of the move. According to SJSO Deputy Brantley, the notification to the offender tracking system is complete when the offender updates their driver's license.
So the question is, what is it about this registration process that is so difficult?
Some may recall that last November, celebrity Thomas Delmer "Artimus" Pyle, formerly with the rock and roll band Lynyrd Skynyrd, was arrested twice – November 19th and again on November 27th – for the same charges of failure to "properly register". There was a lengthy discussion on the PlazaBum local discussion forum and at least two articles in The Record newspaper.