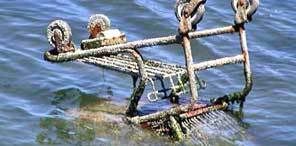 It's no April Fool's joke!
Looks like St. Augustine's finest was hard at work before the close of the midnight shift yesterday.
According to booking records, at about 11:25 last night, SAPD officers arrested three drifters with no known address who now find themselves guests of the St. Johns County taxpayers at the Cross-Bar Hotel.
Christopher James Jenkins, age 46, had open container and public drinking charges dropped but was sentenced for a violation of FS 506.509 – possession of a shopping cart; as was Kendall Arthur Smith, age 28, and Matthew Justin Castle, age 18.
The justice system moves swiftly around here….. sometimes.