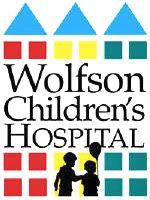 Historic City News has learned that the local baby diagnosed with a disorder known as "1p36 chromosome deletion and duplication", passed away yesterday.
Melissa and Beau Stratton's third child, born in late March 2009, was known in the media as "Baby Shane".
After two months, Melissa Stratton knew something was wrong with her baby.
After spending time in the ICU at Wolfson Children's Hospital in Jacksonville and undergoing surgery to help him breathe, Baby Shane went home.
Over the weekend, his condition worsened and he had to go back to the hospital.
According to his parents, on Tuesday, 8-month-old Baby Shane, who was one of only four known cases of 1p36 chromosome deletion and duplication worldwide, passed away.
Facebook Comments