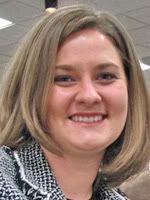 Karen Pan reported the following Thanksgiving holiday schedule for various St. Johns County facilities to Historic City News:
County Offices
All offices of the St. Johns County Board of County Commissioners will be closed Thursday and Friday, November 26 and 27. Normal hours will resume on Monday, November 30.
Library
All branches of the St. Johns County Public Library System will close at 6:00 pm on Wednesday, November 25, and will remain closed through Sunday, November 29. All branches will resume normal operating hours on Monday, November 30.
Solid Waste
No garbage, recycling or yard debris will be collected on Thanksgiving Day. Normal Thursday collections will be made on Friday, and normal Friday collections will be made on Saturday.
Winter Wonderland
Winter Wonderland at the St. Augustine Amphitheatre will be closed on Thanksgiving Day. All other days will have normal hours of noon to 10:00 pm, with special times for various activities. Visit www.WinterWonderlandFlorida.com for complete information.
Pet Center
The St. Johns County Pet Center will be closed on Thursday and Friday. Saturday hours will be 9:00 am until 3:00 pm.
Facebook Comments