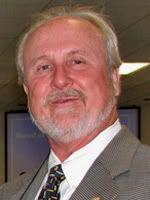 The City of St. Augustine tells Historic City News that in past years, the honor of "flipping-the-switch" to light the city's tree as well as the city itself has been bestowed upon those who have contributed to the betterment of our community; often without recognition.
For Saturday's ceremony, Mayor Joe Boles has named Mrs. Lennette Pembleton to light the tree and former mayor Mr. John Bailey, Sr., to light the city.
In selecting Mrs. Pembleton, Boles noted her years of quiet but diligent work for the community, including her involvement with the Lincolnville Crime Watch since its formation as well as a life-long church member of Dawson Chapel, and many other community organizations of which she has been a part. Mrs. Pembleton worked at the Akras Dress Shop on St. George Street for many years until it closed.
John Bailey served as St. Augustine's Mayor from 1965-1967 which coincided with St. Augustine's 400th anniversary. Boles indicated that as our community turns its attention towards its 450th anniversary, it is fitting to honor those who were instrumental in the city's quadricentennial.
"We are fortunate to have so many people who truly care for our city and are so willing to give of their time and energy to ensure that our children and grandchildren share in the quality of life we enjoy," said Boles. "As a small token of their great contributions, we are honored to have Mrs. Pembleton and Mr. Bailey launch the sixteenth year of the Nights of Lights."
Facebook Comments