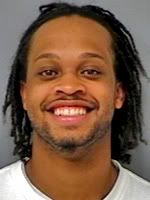 Community Affairs Officer Barbara Clifford of the St. Augustine Police Department reported to Historic City News that on Tuesday, a man reported that he was assaulted while in the Targert parking lot.
The victim was inside his vehicle with his child while his wife was inside the store doing Christmas shopping.
As the victim's wife returned to their vehicle, four men approached her and began harassing her, according to the report.
The victim got out of the vehicle and walked towards his wife when one of the men, a black man, started yelling and threatening him. The black man reached into his waistband, pulled out a handgun, chambered a round, and pointed it at the victim.
The attacker asked the victim if he thought the handgun was real — then he ejected the magazine and showed the victim the bullets.
The victim returned to his vehicle and the attacker got into his vehicle, a black 2-door hatchback, along with the three other men. The attacker drove away and the victim drove to the Fire Station on Malaga Street to meet Officer William Moltimore who filed the police report.
Later Tuesday night, Police made contact with the four men later that night in the downtown area.
The black male was identified as Marcus Cornelius Highman (DOB 04/12/1988), and the three white males were identified as Matt Prodromides (DOB 07/30/1987), Chris Bolich (07/15/1987), and Luis Maldanado (DOB 07/11/1990).
The victim was called to the scene where police had detained the four males. The victim identified Highman as the man who assaulted him with the handgun. Highman was taken into custody for aggravated assault with a deadly weapon and booked in the St. Johns County Jail at about 11:45 p.m.
A search was done of the vehicle and a black, 45 Hi-Point firearm was discovered on the floor board of the front passenger seat. The weapon was seized by police and placed into evidence.
The three white males were all released when it was determined they were not involved in the argument when Highman pulled the weapon.
Facebook Comments