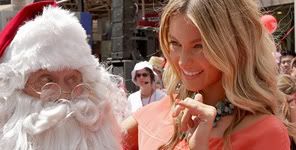 Historic City News was notified by Cathy DuPont that this Saturday, December 5th, we will see two annual events that will draw thousands to the heart of the downtown historic district and San Marco Avenue.
In order to provide safer traffic conditions, the city will enforce some road closures and traffic detours in order to accommodate both the St. Augustine Christmas Parade and the British Night Watch.
The St. Augustine Christmas Parade
10:00am to 11:30am (approximately)
Route
From the Mission Nombre de Dios
South on San Marco Ave., S. Castillo Dr., and Avenida Menendez
West on Cathedral Pl.
North on Cordova St. to end at Visitors Information Center
Detour starting at approximately 9:15am
King St. will be two-way
Eastbound on King St. will turn south on Avenida Menendez or cross Bridge of Lions
Westbound across the Bridge of Lions will proceed westbound on King Street
Northbound on Avenida Menendez will turn west on King St.
Southbound on San Marco Ave. will turn west on San Carlos to U. S. 1.
Congested area
Traffic along San Marco Ave. south of May St. will be very congested after 7:30am.
The British Night Watch
7:30pm to 9:00pm (approximately)
Route (walking)
From Government House
Circle Plaza (King St. to Charlotte St. to Cathedral Place)
North on St. George St.
West on Cuna St.
North on Spanish St.
East on Orange St. to City Gate
South on St. George St. to Government House.
Street closures and congested area
St. George St. between Cathedral Pl. and King St. will be closed during the event. Intermittent traffic interruptions will be necessary on Cathedral Pl. and King St. in the vicinity of the Plaza, and on Orange St. in the vicinity of the City Gate. Pedestrian traffic around the Plaza will be heavy throughout the event and along the parade route.
Photo credit: © 2009 Historic City News photographer Kerry McGuire