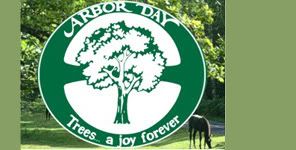 Historic City News local St. Augustine news desk has learned that the City of St. Augustine will commemorate Arbor Day on Thursday, January 14th with the planting of six Live Oak trees on the perimeter of Francis Field.
The brief ceremony starts at 11:00am and the public is invited to attend.
The ceremony preceding the tree planting will include presentations by the city's Street Tree Advisory Committee, and readings and musical selections from Ketterlinus Elementary School students. At the conclusion of the ceremony, Smokey Bear will assist in a tree-giveaway for all in attendance by handing out a wide variety of saplings including Southern Red Cedar, Live Oak, Bald Cypress, East Palatka Holly, and Red Maple.
This year's ceremony marks the 27th year the city has received the prized designation of Tree City USA from the National Arbor Day Foundation. There are 138 cities in the State of Florida which have received the designation of Tree City USA, but only eleven have received the designation longer than St. Augustine. In addition, the Foundation presented the city with the Tree City USA Growth Award, an honor it has received every year since 1991.
While National Arbor Day is celebrated on the last Friday in April, individual states hold ceremonies on dates better suited to their own tree-planting season. Florida's Arbor Day is celebrated on the third Friday in January, but since that day is a teacher planning day and public schools are not in session, this year's event is being held the day before to allow participation by Ketterlinus Elementary School whose campus is adjacent to Francis Field.
Over the last 26 years the city's Arbor Day ceremonies have contributed 66 trees to our community including Holly, Live Oak, Red Maple, Sycamore, Dogwood, Golden Raintree and Magnolia trees at Sebastian Inland Harbor, Joseph Pomar, Jr. Park, The Plaza, Oglethorpe Park, Twine Park, Government House, J. Edward "Red" Cox Park, Davenport Park and the Fullerwood neighborhood.
Facebook Comments