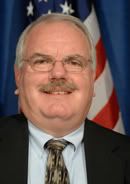 Florida Division of Emergency Management Interim Director David Halstead asked to share what he knows with the St. Johns County local news desk at Historic City News; noting that some false rumors persist about mass migration in connection with Operation Haiti Relief.
At this time, planning continues on a modified version of Vigilant Sentry, which may include camps in South Florida for up to 10,000. Primary sites are all outside of the continental U.S.
Moving American citizens out of the affected area is a primary concern. The team here in coordination with our county partners continues to work hard and will work continuously throughout the weekend to support the federal efforts in Operation Haiti Relief.
Today's update:
– 5 planes landed in Miami last evening for repatriation of Americans leaving Haiti.
– 2 search teams (Florida) continue their efforts
– One disaster medical team (Florida) is enroute
– Shipped yesterday from our Orlando warehouse, federal supplies stored in our state facility were 290,230 Shelf Stable Meals, 1,824 Tarps, 536 rolls Blue Roofing
– Logistical support plan is as follows: Incident Support Base (ISB) has been opened at Homestead AFRB by the Logistics Management Directorate (LMD). Homestead AFRB capacity is 60-100 trucks. Jacksonville NAS will open by 1200 EST, 01/15/10 to fill Homestead and/or Port Miami as commodities are moved out of by barge and/or airlift. Jacksonville NAS will maintain 600-1000 truckloads of commodities to be phased into Homestead and/or Port Miami. Port Miami will be operational for barging 01/15/10.
– Conditions are as follows:
– AIRPORT status Port au Prince Toussaint L'Ouverture International Airport (TMTPP) and Cap Haitien International Airport (MTCH):
– • Runway usable
– • Currently visual landing / radio-assisted only • Air Traffic Control is responding to incoming aircraft, but with limited capabilities: max number of aircraft is 4 at a time; • Runway usable • No availability of refueling, cargo and aircraft handling equipment.
– • Airports are only open for humanitarian, military and private flights only, and not for commercial flights.
– • Flights to Port au Prince in particular are delayed and have to stay in lengthy airborne holding patterns (sometimes 2 hrs and more) due to overcrowded airport ramp space.
– • In addition, there is no space for bigger aircraft to remain overnight.
– • As the city is very badly damaged there is no safe crew accommodation.
–
– SEAPORT status Port au Prince:
– • The Port is currently non operational with three cranes (one container crane, two gantry cranes) all destroyed • Quayside is badly damaged, with unknown debris under the water line • The Southern part of the port may be workable for discharge from self-geared vessels • A US Coastguard Vessel is currently making an assessment;
–
–
– ROAD conditions update:
– All main roads (including the airport road) are being cleared by MINUSTAH and the Brazilian battalion.
– • The route from Dominican Republic to Port-Au-Prince is reported open from Elias Pina to Mirebalais (305) and onward to PAP (300).
– • The route from Port-Au-Prince west through Carrefour (2/200) to the 204 interchange is said to be open, although some flooding has been reported.
– • From the 204 interchange to Jacmel is reported open.
– • From Jacmel west via 208 to 2/200 interchange heading towards Les Cayes is reported open.
– FEMA has tasked the state to complete a contingency plan for reception of migrants from Haiti at base camps in South Florida, up to 10,000 survivors.
Facebook Comments