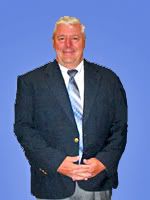 Bill Lazar, executive director of St. Johns Housing Partnership Inc., told Historic City News local St. Augustine news desk that their non-profit agency has purchased its first Section 8 multi-family community in St. Augustine; making an investment of $3.1 million.
The St. Johns Housing Partnership says it is committed to promoting safe, decent and affordable housing in St. Johns County, Florida. The agency's role is to create links between the public and private sectors on projects that create low and moderate income housing and to rebuild neglected homes and neighborhoods.
Section 8 housing, also known as the Housing Choice Voucher Program, is a type of assistance provided by the U.S. Department of Housing and Urban Development that sponsors subsidized housing for low-income people.
According to publicly available records, the housing partnership bought the Southern Villas apartments at 52 Sunrise Blvd. off State Road 207 on December 18th from St. Augustine Village Ltd.
The property consists of 60 one and two bedroom units for senior citizens and disabled people who meet the income requirements.
As a private, non-profit, and United Way agency, St. Johns Housing Partnership's primary activity is emergency home repair and weatherization. "Our clients are primarily elderly, disabled, and low-income homeowners. Our services focus on the occupant's health and well-being with the intention of enabling them to remain living in their homes; safely and with the dignity they deserve," Lazar said.
Housing partnership programs include, Weatherization Assistance Program, Emergency Repair Program, Utility Tap-In Program, Substandard Housing Survey, Neighborhood Revitalization and Credit Counseling Services. Their projects benefit disadvantaged areas and enhance community economic and social development.
Southern Villas apartments was 100 percent occupied at the time of closing.
Lazar has announced that he is searching for other Section 8 multi-family properties to buy in St. Johns County. "This is just our first step", Lazar said.
Facebook Comments