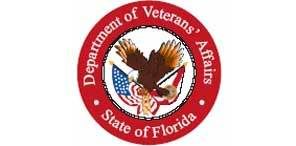 In a news release available here, the Florida Department of Veteran's Affairs is soliciting your nominations for the name of the newest State Veteran's Nursing Home to be built in St. Johns County.
The Florida Department of Veteran's Affairs plans to break ground this June and anticipates the home to open for occupancy in December 2009.
The new home will be a 120-bed, state-of-the-art facility where residents receive skilled-nursing care. Its location will be at 4650 state Route 16, St. Augustine, FL 32092.
The department Executive Director will select a nominee and present it to the Florida Cabinet for approval. All nominations should be submitted in writing by April 15, 2008, and should be mailed to:
Florida Department of Veteran's Affairs
Attn: Public Relations
4040 Esplanade Way, Suite 152
Tallahassee, FL 32399-0950
A nominee must be:
– A deceased Medal of Honor recipient
– Accredited to the state of Florida (Preference will be given to nominees from Northeast Florida.)
– Honorably discharged from the U.S. Armed Forces
The Department of Defense accredits Medal of Honor recipients and traditionally selects the city and state where the service member entered the service. Visit the Congressional Medal of Honor Society Web site.
Contact: Courtney Heidelberg in the Office of Communications at (850) 487-1533 or visit www.floridavets.org for more information.
Facebook Comments