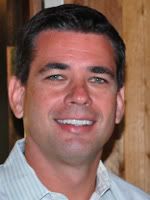 Historic City News was informed that St. Johns County was awarded $3,941,336 of American Recovery and Reinvestment Act "stimulus funds" on Thursday and Commissioner Phil Mays says he is pleased to have represented the county in securing these funds.
"St. Johns County is very thankful to receive nearly $4 million for these transportation projects, all of which will improve infrastructure on St. Johns County roadways," Mays said.
This award represents the second round of appropriations to be administered through the North Florida Transportation Planning Organization.
The second round funding will be used for six projects in St. Johns County:
-Castillo Drive sidewalk improvements – $333,500
-SR 207 and SR 312 intersection improvements – $1,380,000
-Old Dixie Highway resurfacing from SR 207 to SR 312 – $489,680
-County Road 214 bridge at I-95 railing replacement – $287,500
-Fruit Cove Road resurfacing – $1,160,543
-South Dixie Highway from SR 207 to Anderson Street, resurfacing and curb replacement – $290,113
Mays represents St. Johns County as a voting member of the 15-member Transportation Planning Organization and is pleased with the appropriations.
Mays announced, "It is especially gratifying that six of the projects on the TPO list are in St. Johns County, and I am happy to have successfully represented the citizens of St. Johns County in securing these funds."
This second round of funding follows $6.5 million for roadway projects St. Johns County received during the first round of American Recovery and Reinvestment Act "stimulus funds" appropriated in April and administered through the Florida Department of Transportation.
Additionally, St. Johns County was awarded $1,025,382 of stimulus funds in March for a new public transit facility for the Sunshine Bus Company.
Those funds, paired with $1.54 million in a federal appropriations bill secured by Congressman Mica, allow the facility to be built in its entirety.
That project is currently underway through the St. Johns County Construction Services Department, with completion expected near the end of 2010.
Photo credit: © 2009 Historic City News staff photograph
Facebook Comments