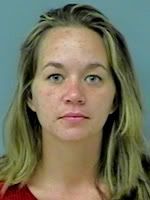 Historic City News has learned that two women have been arrested after a victim reported to law enforcement authorities that her vehicle had been broken into, looted and vandalized.
According to an arrest report filed by Deputy Sheriff Scott R. Wright, Brittney Dale Patterson is accused of breaking the rear passenger and driver windows of the victim's car, then entering the vehicle.
Patterson is also charged with stealing two amplifiers from the victim's car, placing them in her own car, and then pouring white paint over the most of the vehicle's body.
The victim's car was further vandalized when the front and rear passenger doors were etched with the word "nigger".
When Deputy Wright arrived on the scene on Northwest Wynfield Circle in St. Johns, he found Nubia Mayela Duenas in possession of the stolen property and determined that Duenas was present during the incident.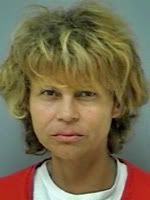 Patterson, a 26 year-old resident of 4142 NW Stillwood Drive in St. Johns, described as 5'5″, weighing approximately 140 lbs. as well as 53 year-old Duenas, living at the same address, described as 5'1″ and weighing approximately 130 lbs., were arrested Sunday night and booked into the county jail.
Each of the defendants have been charged with third degree felony charges of burglary and criminal mischief with property damage in excess of $1,000.00 along with misdemeanor charges of possession of stolen property.
Patterson and Duenas were released Monday after their first appearance hearings — Patterson on $3,500.00 bond and Duenas on $6,000.00 bond.
Facebook Comments