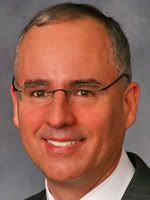 Historic City News has learned that St. Johns County Attorney Patrick F. McCormack will hold a special informational workshop session for Homeowner Associations on Wednesday, December 16th, at 2:30 p.m.
The HOA workshop will be held in the County Auditorium, located at 500 San Sebastian View.
The topics will include Florida's Sunshine Law and Proposed County Ordinances.
The purpose of the workshop will be to discuss Section 5.03.02 H of the St. Johns County Land Development Code, pertaining to Florida in the Sunshine Law, Public Records Act, and related requirements for certain Homeowner Associations described by Section 5.03.02 H.
A proposed county ordinance having the effect of revising the procedures of Section 5.03.02 H also will be discussed.
Facebook Comments