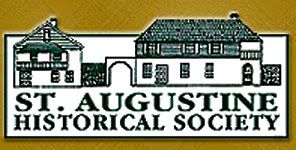 The Saint Augustine Historical Society reported to Historic City News local St. Augustine news desk that their Board of Trustees have established an investment fund from the sale of 24 sketches of flowers painted by Martin Johnson Heade.
In August 2007, the Historical Society sold the sketches for $3,000,000.
Dr. Wilma Davis donated the sketches to the Historical Society in 1944. Over the years the sketches greatly appreciated in value. The Society could no longer fulfill its fiduciary duty of paying for adequate security nor for adequate damage and theft insurance for the works of art.
The Board of Trustees of the Society determined that the Society could continue to fulfill its mission of preservation of historic buildings, documents and artifacts of St. Augustine with the earnings from the sale of the sketches of flowers.
The Society cares for three of a dozen First Spanish Period buildings that survive in the United States, which constitute an extremely rare historical resource of our nation's heritage.
The Seguí-Kirby Smith Building, which houses the Society's library and documentary collection, dates from the Second Spanish period or possibly earlier.
The Historical Society also cares for an invaluable documentary collection that focuses on St. Augustine, early Florida and the colonial southeast and Caribbean.
Facebook Comments