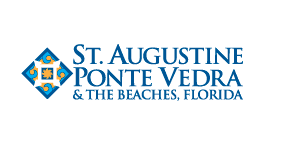 St. Augustine Visitors and Convention Bureau Communications Director Jay Humphreys announced the following weekend entertainment activities to the St. Augustine news desk at Historic City News.
Friday: January 22
Celebrate Art 2010: Cultural Center at Ponte Vedra Beach
Attend the opening reception for this new exhibit of works created by Ponte Vedra's finest artists. Thirty-nine works have been selected from 25 local artists. Juried by David Engdahl, this exhibition features mixed media, drawings, watercolor, paintings and prints. The opening reception is from 6:30-8 p.m. The Cultural Center at Ponte Vedra Beach is located at 50 Executive Way. The Gallery is open Monday through Friday, 9 a.m.-5 p.m. and Saturday from 1-4:30 p.m. Celebrate Art 2010 will be on display through March 6. For more information, call 904.280.0614 or visit www.ccpvb.org.
Friday and Saturday: January 22-23
FIRST COAST OPERA PRESENTS THE THREEPENNY OPERA
This incredible "opera for beggars" satirizes traditional opera and created a new kind of musical theater based on the theories of two young German artists, composer Kurt Weill and poet-playwright Bert Brecht. This story of Mack the Knife takes place at 7:30 p.m. on Friday and Saturday at the Ponte Vedra High School Auditorium, 460 Davis Park Road, Ponte Vedra. The production will be repeated next Friday and Saturday (January 29 and 30) and at 2:30 p.m. on Sunday, January 31. Tickets are $25 in advance and $30 at the door for adults. Student tickets are $20 per person. For more information, call 904.417.5555or visit www.FirstCoastOpera.com.
Saturday: January 23
30th ANNUAL MATANZAS 5K & FUN RUN
Take the lead, just keep pace, or cheer from the sidelines at one of St. Augustine's most popular races. This 5K run begins from Swing Park at Francis Field, located on Castillo Drive in St. Augustine, and continues downtown along the bay front. The race begins at 9 a.m. with an awards ceremony after the race. Registration is $15 in advance, $25 the day of the race. For more information, please call 904.461.1615 or visit www.ancientcityrr.org.
ST. AUGUSTINE GARRISON AT FORT MOSE
Experience living history demonstrations conducted by authentic colonial Spanish re-enactors on the last Saturday of each month. The demonstrations take place at 11 a.m. at Fort Mose State Park located at 15 Fort Mose Trail in St. Augustine. Admission is $4 per vehicle or $2 for pedestrians or bicyclists. For more information, call 904.823.2232 or visit www.floridastateparks.org/fortmose.
FORT MATANZAS NATURE EXPLORATIONS
Enjoy this ranger-led walk that is part of the National Park Service's Nature Series at Fort Matanzas National Monument. The tour takes place from 9:30-11:00 a.m. and begins at the park picnic area. Fort Matanzas National Monument is located on A1A at the south end of Anastasia Island approximately 15 miles south of St. Augustine. For more information, call 904.461.0116 or visit www.nps.gov/foma.
Sunday: January 24
ALEXANDER MARKOV VIOLINIST WITH PIANO
Internationally-celebrated violinist Alexander Markov has been hailed as one of the most captivating musicians now before the public. The Gold Medal winner of the Paganini International Violin Competition, he has appeared as a soloist with some of the world's most celebrated orchestras and has shared concerts with such luminaries as pianist Martha Argerich. His program will include works by Ludwig van Beethoven, Niccolo Paganini, Pyotr Tchaikovsky and Tommaso Vitali. Performance begins at 2 p.m. at the Flagler College Auditorium located on Granada Street in St. Augustine. Tickets are $22 per person. For more information, call 904.797.2800 or visit www.emmaconcerts.com
Facebook Comments