Denied their proposed development of Jesse Fish Plantation yesterday, local attorney Ellen Avery-Smith told Historic City News that her client, residential developer DR Horton, has only 30-days to appeal the decision.  Avery-Smith told reporters that a decision hadn't been made whether to appeal.
This is not the first time the Fish Island Planned Unit Development has been rejected.  The first hearing in July, requesting to build up to 170 homes in the $300,000-$400,000 price range, also met with organized community resistance.  The next hearing would be before the St Augustine City Commission, should Horton choose to appeal yesterday's unanimous decision.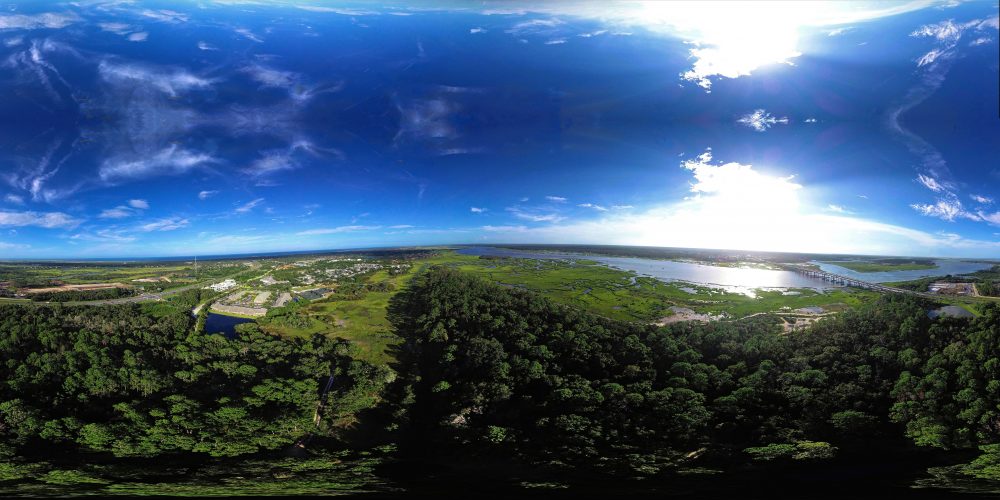 Photo credits: © 2018 Historic City News contributed photograph by Bruce Kevin Bates
Tuesday, between 40-50 residents came forward to address the St Augustine Planning and Zoning Board.  As during the previous rezoning hearing, the overwhelming majority described risks associated with tree cutting, additional traffic on SR-312, as well as impacts to wildlife, wetlands and the Matanzas River.
The community spoke unequivocally against the environmental impact to the pristine 70-acre parcel, located south of SR-312 along the Matanzas River.  The bone of contention was the developer's plan for cutting many of the upland trees.  Some of those trees are said to contain nesting for protected wildlife like the American Bald Eagle.  Adding further opposition, the developer will raise the development with fill dirt; to reduce flooding.
Although the project, as a planned unit development, is to build up to 170 homes; Avery-Smith stated more than 400 homes could be developed under existing land use and zoning.  Other Board members pointed out that any developer would still need to come before the planning board for approval for such development even under existing regulations, including conservation zones.
Sue Agresta, a member of the Board and former chair, said that because the developer is seeking the benefits of rezoning to a PUD, they are required to show that there is a justifiable need for the project as proposed.  Agresta said the justification for the project hadn't been proven to her satisfaction; and, as she looks at it, if rezoning was granted it wouldn't benefit the city.
Facebook Comments