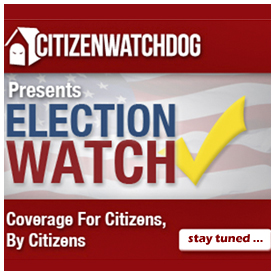 St Johns County Supervisor of Elections, Vicky Oakes, has given Historic City News a conditional notice of recount by the St Johns County Canvassing Board. If the Secretary of State orders a machine recount in any statewide race, a logic and accuracy test of the equipment used in the recount will occur on Monday, November 12, 2018 at 9:00 a.m. at the Supervisor of Elections Office, 4455 Avenue A, Suite 101 in St Augustine.
The Canvassing Board will consist of County Court Judge Chuck Tinlin, Supervisor of Elections Vickie Oakes, and local attorney Ron Brown. If called, they will meet at 9:00 a.m. on Monday, Tuesday and Wednesday, November 12-14, as needed to conduct the recount.
The recount, if ordered, will be open to the public. Persons are advised that if they decide to appeal decisions made at this recount, they will need a record of the proceedings and for such purpose they need to ensure a verbatim record of the proceeding is made, which includes the testimony and evidence upon which the appeal is to be based.
Persons with disabilities requiring reasonable accommodations to participate should call the Supervisor of Elections Office at 904.823-2238 at least 48 hours prior to the meeting. This notice is provided pursuant to F.S. 102.141 and FS 286.0105, has been posted pursuant to F.A.C. Rule 1S.-2.031 e
Facebook Comments