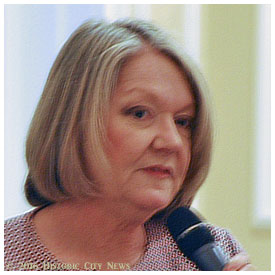 Despite her attempt to stop the St Augustine City Commission from advancing proposed Ordinance 2018-16 to a second reading and public hearing, Nancy Sikes-Kline, a candidate for re-election after 8-years of filling a chair, failed to get the required three votes and the ordinance will be heard at the next commission meeting, November 5, 2018.
Historic City News reporters watched as familiar speakers approached the podium for three-minutes at a time, in support or opposition to the new ordinance that will accomplish the "clear bright line" police have supported to help them enforce common sense limitations on protests and counter-protests during times that the Plaza de la Constitucion is reserved and being used for other events. The new ordinance also gives guidance to protest participants and law enforcement officers on the safe and peaceful use of the Plaza at times when there are no events in progress.
"Is Sikes-Kline trying to make it more difficult for police to do their jobs for a reason?" asked one Historic City News reader after tonight's regular commission meeting. "Maybe she resents the police department's role in her son's arrest and prison sentence two years ago."
---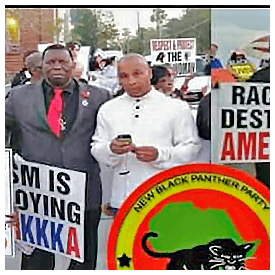 For a year the police have struggled to separate local and out-of-town demonstrators bent on making it difficult to conduct business in downtown St Augustine because of loud, disruptive, antagonistic and hate-filled picketing of businesses who profit from tourism. Gainesville pastor Ronald Rawls, Jr has enlisted the help of organized protest groups from Jacksonville, Palm Coast, and locations as far as Tampa, to make up for his lack of local support to remove historic memorials honoring deceased veterans of the American Civil War.
Rawls launched his first attack on the community during last year's Light Up! Night that drew more than a thousand attendees to the Plaza, including young families with children and infants. The proposed ordinance would prevent the streams of screaming pickets; crisscross marching through the crowds who sat peacefully on the ground and who came to listen to live holiday music before the ceremonial flip of the switch to illuminate sparkling lights across the city.
---
Mayor Nancy Shaver, Commissioner Roxanne Horvath, and Commissioner Leanna Freeman supported moving the proposed ordinance forward.
Facebook Comments